Got Fabric Scraps? Use Them to Make a Lovely Lace Garment or Scarf
Get creative with different textures and colors from that bin full of fabric remnants.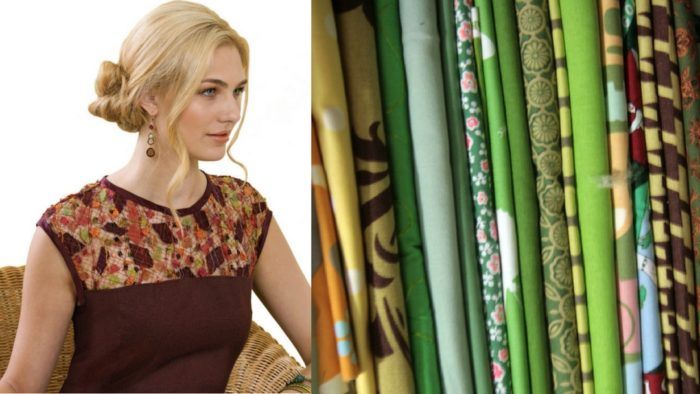 A bin full of leftover fabric scraps is like a box full of crayons to me, the many colors and textures signifying a world of possibility.
The fabric pieces aren't big enough for a whole project, but they're perfect for making what I call "scrap lace."
Scrap lace is rich in surface texture and color. Making it is easy, and it satisfies my urge to combine different textiles. It doesn't demand perfection; you can make it as simple or complex as you wish. The results are always a surprising combination of delicacy and strength. Best of all, scrap lace is versatile: Use it as part of a garment or by itself as a lovely scarf.
The key to holding rows of machine stitches and fabric scraps together is water-soluble stabilizer. Lightweight silks like crepe, dupioni, and taffeta are ideal for scrap lace, but soft linen, rayon challis, cotton, and wool create interesting effects, too. The scraps should be similar in weight and hand. I also like to incorporate pieces of yarn and heavy decorative threads to add dimension and variation.
To see how to create beautiful scrap lace, click on the View PDF link below to read "Embellishments: Scrap lace," p. 18, from Threads #169.
And check out another Insider member project idea for leftover fabric.
View PDF