How to Replace a Sleeve Lining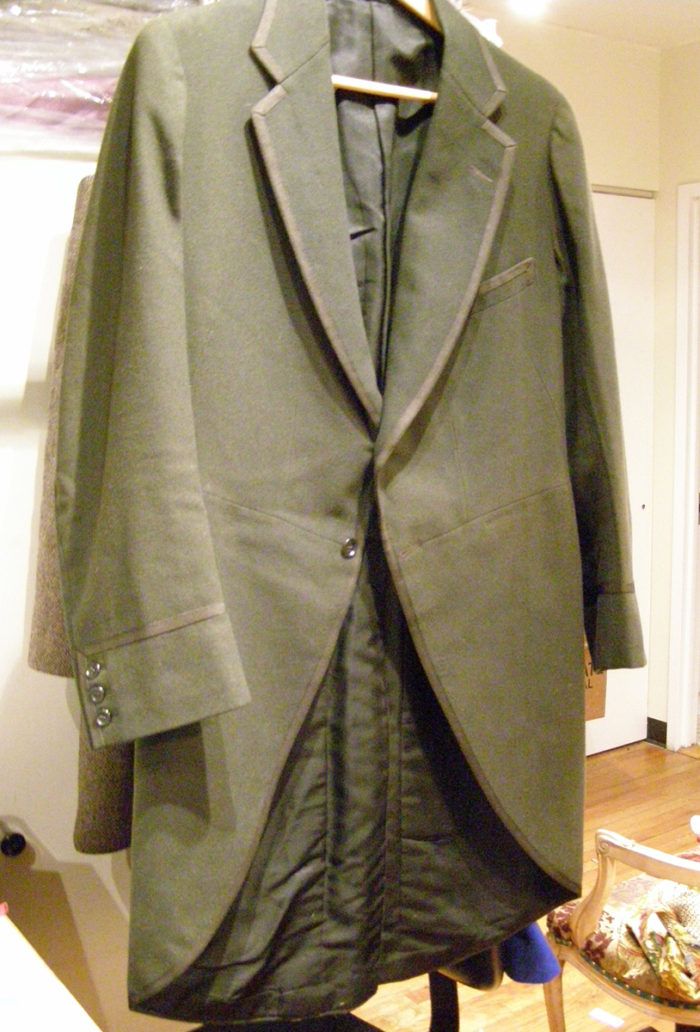 I found this morning coat at the Salvation Army recently. The hand-applied braid caught my eye, along with the $12 price tag.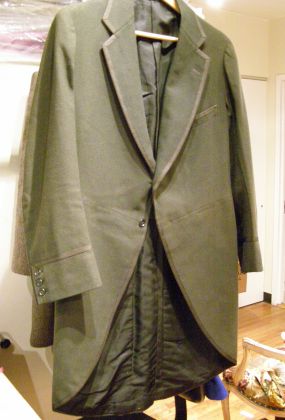 Front view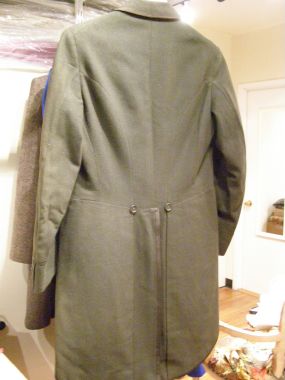 Back view
Whatever the original color, the dye has oxidized, and it's now a strange dark green color and not evenly colored across the piece.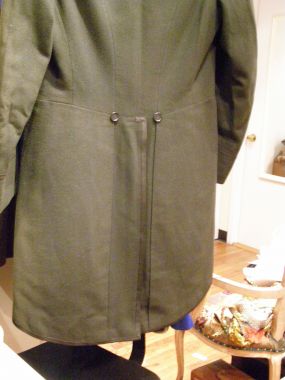 I love the tail detail. All the trim is hand-applied with pickstitching, but the stitches are really invisible.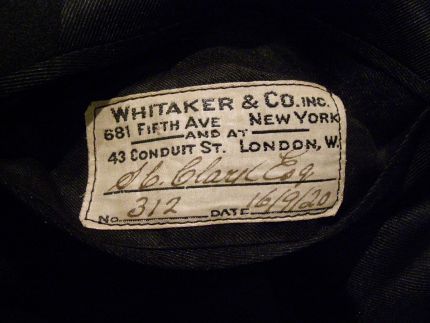 Rooting around inside the jacket, I found the label: September 16, 1920, for S.C.Clark, Esq. It has a history now!
The cuff detail is also swell – the buttonholes are hand-worked, and operable.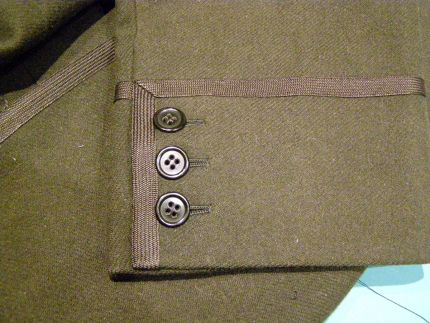 The braid is hand-applied, and the stitches are undetectable.
Sadly, the silk lining in the sleeves was shattering – I could put my finger through it easily, so it needed to be replaced.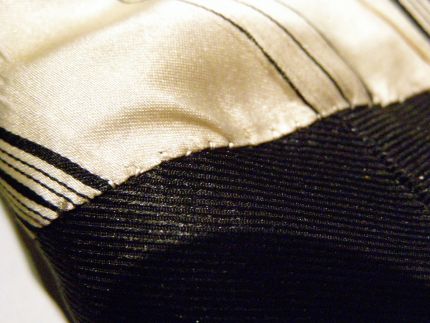 The lining had been put in by hand with tiny fell stitches. This shows where the sleeve lining joins the inside of the jacket. The sleeve lining is a traditional white with black stripe, and the body lining is a lightweight black faille.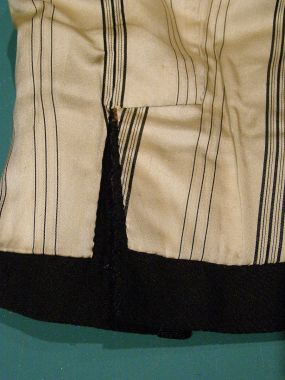 Here's the lining applied to the cuff. I took these photos as an aid to memory, because I wanted to reinstall it as it was originally constructed.
Here's the cuff opened. The buttons popped off when I unbuttoned the cuff, as the thread holding them had deteriorated.
Notice that the vertical underlap seam that finishes the cuff hem facing (the part in my hand) wasn't turned and stitched as expected, but it was hand-overcast along the fabric's cut edge. This creates a flatter edge under the cuff.
I assume the overlap edge was sewn the same way and then bound with the braid since it's similarly flat.
I needed to pick out all the hand stitching to get the lining out…
Start your 14-day FREE trial to access this story.
Start your FREE trial today and get instant access to this article plus access to all Threads Insider content.
Start Your Free Trial
Already an Insider? Log in