Pattern Review: Burda Style 7118 – Bolero & Stole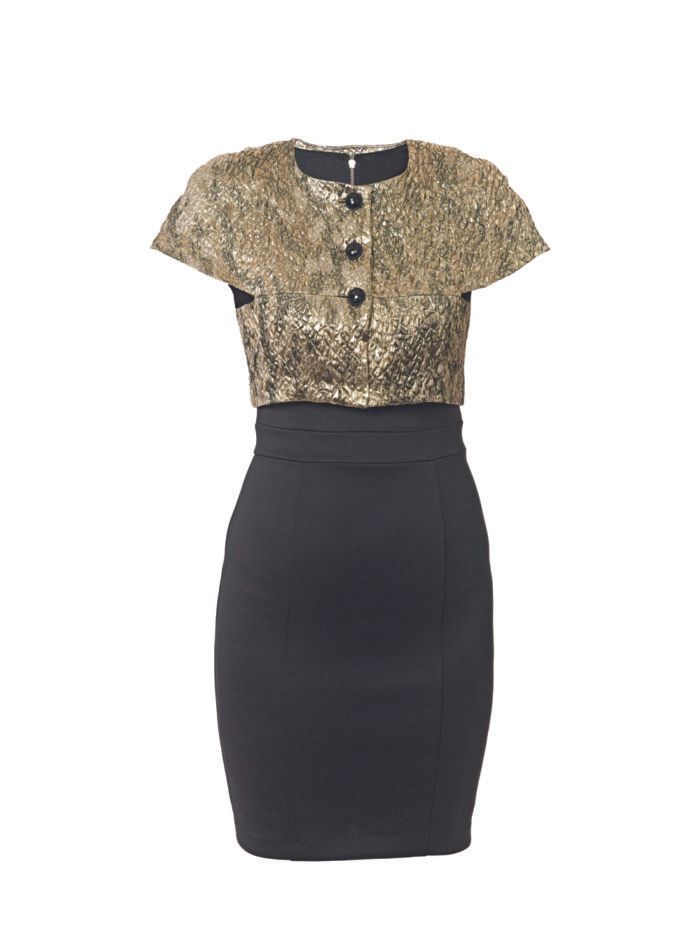 This review was originally featured in Threads #171 (February/March 2014). If this pattern is no longer readily available via the pattern company, try searching online for the pattern name and number, or try Etsy.com or eBay.com.
Burda 7118
These cover-ups are ideal for sleeveless dresses or strappy blouses. The first bolero is lined, has long sleeves, cuffs, and a stand-up collar, but can be made unlined with short sleeves. Next is a fitted, lined bolero with an oversized yoke, cape-like shoulders, and a button closure. The last two tops are basic stoles. The first is lined, has two tucks on the right side, and has a large buttonhole to thread the left end through. The other is an unlined rectangular piece with a self-fabric flower. Our tester recommends extending this stole's main pattern piece to its full length before laying it out on fabric. All seams match nicely, and directions are well-illustrated. For the boleros, choose lightweight brocade, velvet, lace, taffeta, and jersey fabrics. Make the stoles in crepe, novelty, tissue-weight, and sheer fabrics. The sample bolero is in metallic mattelassé from Mood Designer Fabrics.
(Sized 10-24 for busts 33-45.75 in.)
Sewing Tip: Understitch the bolero facing for a polished look.
-Tested by Sandy Hulshizer, Georgetown, Texas
Have you made this pattern? If so, be sure to share pictures in our Readers Closet gallery.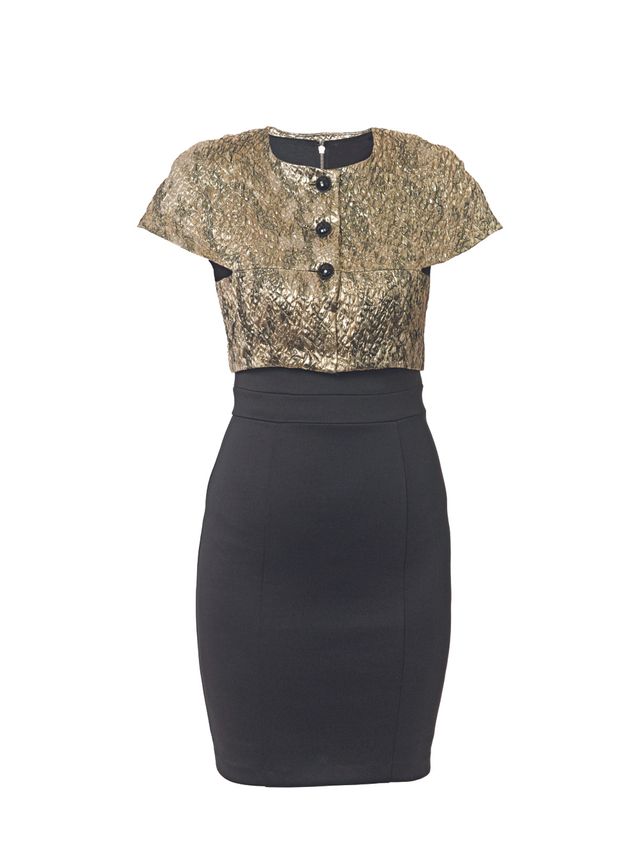 Sewing tip: Understitch the bolero facing for a polished look.