How to Sew a Brick Stitch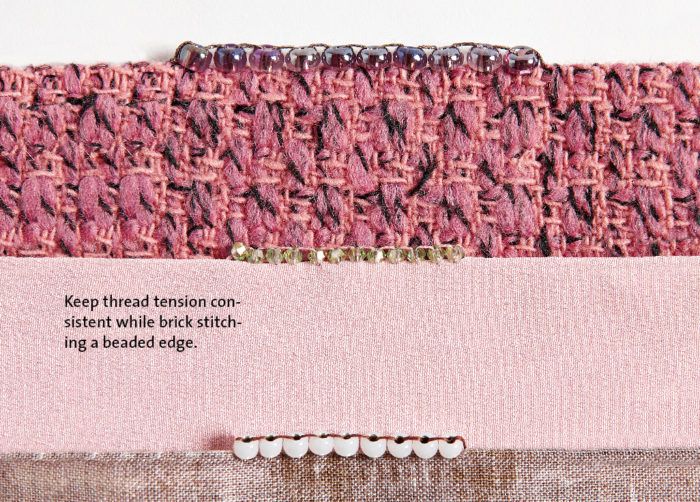 Unbroken Line
This web extra from "Beaded Edges" in the Best of Threads: Embellishments issue will teach you how to brick stitch. This stitch is ideal for creating a solid line of beads along an edge, with no spacing between them, because it keeps the beads firmly anchored to the fabric and to each other. If sewn around a hem, the first and last beads meet, and the final stitch goes through the first bead to correct its initial "tilt." It is easiest to work brick stitches from left to right.
1. With a doubled thread, secure a knot inside the fold. Sew a few backstitches on the fold. Then, slip two beads onto the needle and slide them down the thread to the folded edge.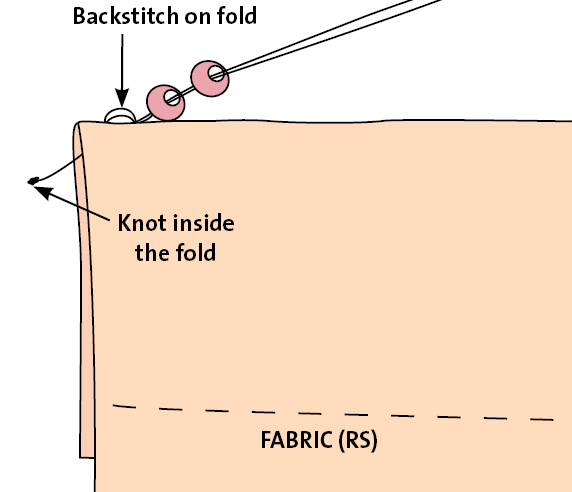 2. Take a stitch about two beads' length from the backstitches. Catch a few threads of the folded edge. Pass the needle back up through the last bead, and pull the thread firmly to seat the beads.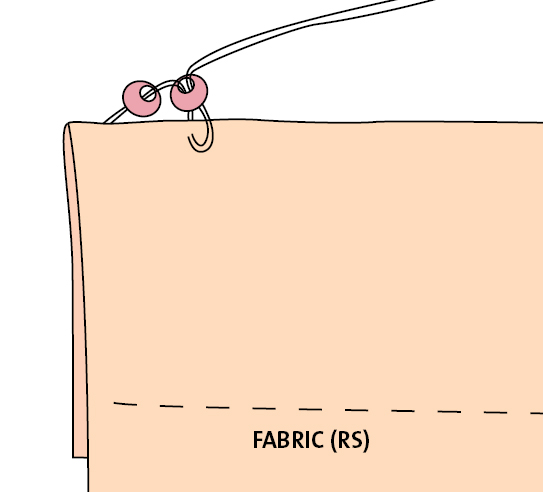 3. Slip a single bead onto the needle. Slide it down the thread to folded edge, touching the last bead. Catch a few threads of the folded edge, and pass the needle back up through the bead.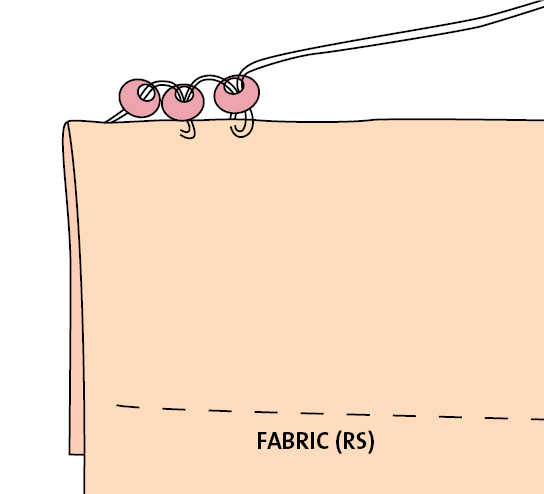 4. Continue sewing single beads in the same way. Maintain an even thread tension to prevent fabric distortion. When the last bead meets the first bead, sew the final stitch through the first bead. Tie off the thread inside the fold.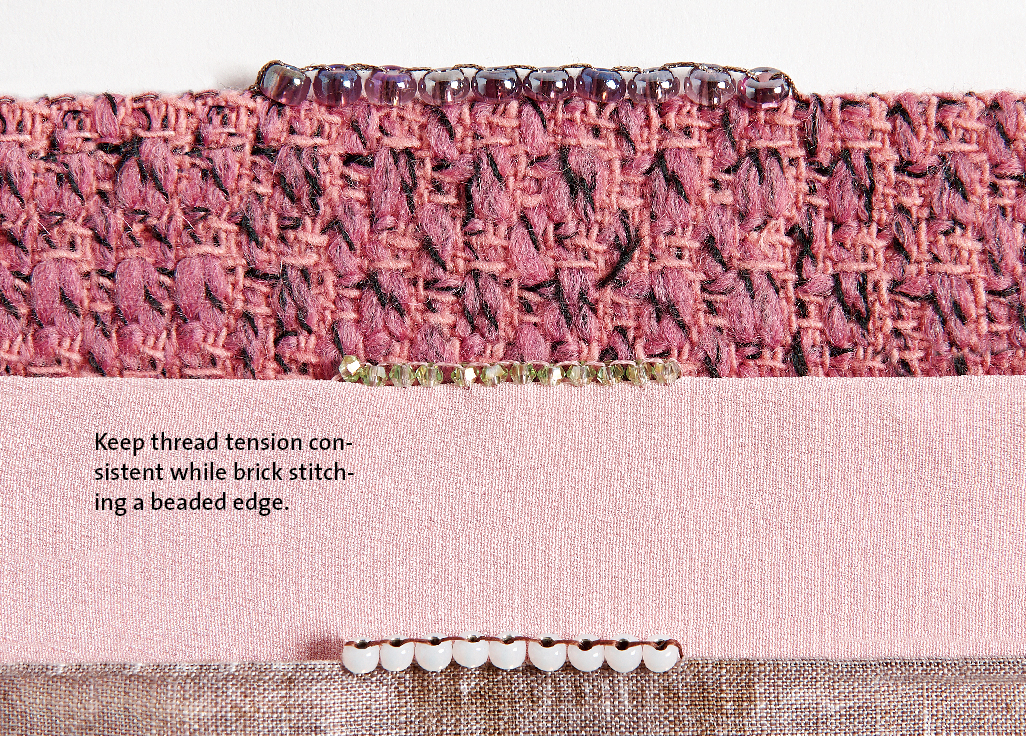 Tip: If you run out of thread while beading an edge, knot the short thread tail on the fabric's wrong side. Anchor a fresh thread a few beads before the previous knot, and weave the thread through the path of the beads to the new starting point. Continue beading.