The Winner of John Gillow Textile Titles Giveaway is…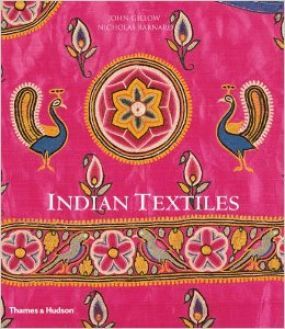 Congratulations, jessicadill! Your comment was randomly selected as the winner of the book giveaway. Jessicadill will receive Indian Textiles by John Gillow and Nicholas Barnard (Thames & Hudson, 2014) and Textiles of the Islamic World, also by John Gillow (Thames & Hudson, 2013). She replied to the question, "Have you ever purchased fabric while travelling away from your home town?." Her response told a sweet story about how her dad bought her some beautiful silk that she fell in love with while they were in China for work, before she even knew how to sew! That purchase is what started her long sewing and design journey. You can read her full story on the Book Giveaway Blog.
These books will give jessicadill a new journey through the textiles from India and the Islamic world. Indian Textiles includes information about the history, materials, and techniques used in the creation of their textiles. Textiles of the Islamic World displays the wide array of textiles made, worn, used, and displayed throughout the Islamic world. The book gives analysis region-by-region, providing details of local history, traditions, materials, and trading places.  
Congratulations again to jessicadill! We hope you love the books and find a lot of inspiration from them!