Make Your Own Tailor's Pressing Tool | Video
Watch this quick video tip to learn how to make your own dauber to help press seams on wool garments.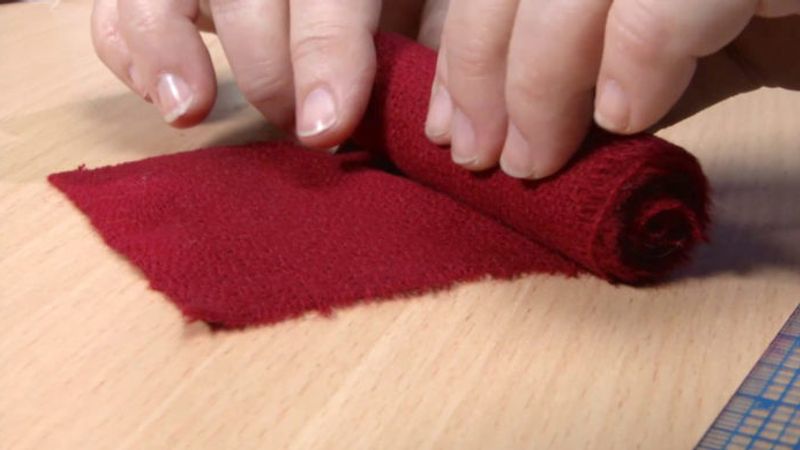 Evamarie Gomez and Judith Neukam; Shot by: Gary Junken
To get the perfect seam finish on wool fabrics a steam iron isn't always enough. Luckily, there's a better way.
Stanley Hostek, master tailor from Seattle, Washington, shares his technique for making this pressing tool. It's called a dauber. A dauber is a strip of soft or medium woolen cloth, about 3-1/2 inches wide and long enough to roll tightly into a cylinder about 1 inch thick. The long edges are unfinished. After rolling it up, whipstitch the dauber closed with a strong thread. One dauber should last a lifetime, and it will get better with use.
Simply dip it into water and wipe it along the area needing to be pressed to help concentrate the steam right where you want it. Then, cover the garment or fabric with a press cloth and steam it.
---
Submit your tip!
At Threads magazine, we're always on the hunt for smart tips, tricks, and solutions to help you sew smarter, better, and faster. Send us your great ideas for a chance to be featured in the magazine's Tips department or in a future episode of There's a Better Way.
Tips can be emailed directly to Threads or mailed to Threads Tips, P.O. Box 5506, Newtown, CT 06470.
We pay for any tips published in our magazine.