Check Out the Latest Sewing DVDs by Threads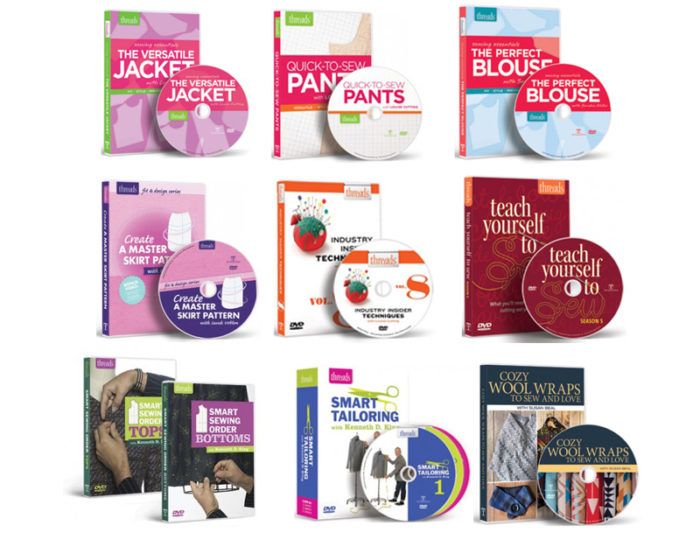 Attending live sewing workshops may not be feasible for many sewing enthusiasts. For those instances when signing up for an on-site sewing class is not possible, consider bridging the knowledge gap by purchasing a sewing DVD by Threads.
Here is a round up of some of the latest Threads DVD titles to hit the market.
Learn Louise Cutting's precision techniques for sewing jackets.
Louise Cutting shares her techniques for making easy, one-seam pants.
Learn Sandra Miller's secrets for sewing gorgeous blouses.
Sarah Veblen demonstrates how to create a time-saving basic pattern that can be used again and again.
To sew like a pro, you do have to sweat the details. Fine-tune your sewing skills with Hall of Fame instructor Louise Cutting.
Threads Executive Editor Judith Neukam teams up with Associate Editor Stephani Miller to show you what you need to know before beginning the fitting process.
Kenneth D. King teaches you tailoring the way professionals learn it.
In Smart Sewing Order, Kenneth D. King explains the sewing order for tops and bottoms and why that order is critical to success.
Susan Beal shows how to sew three irresistible projects.
Do you own any of these titles? If so, which ones? If not, are you planning on picking up any of these DVDs?