Make It With Wool 2015: Fashion/Apparel Design Winner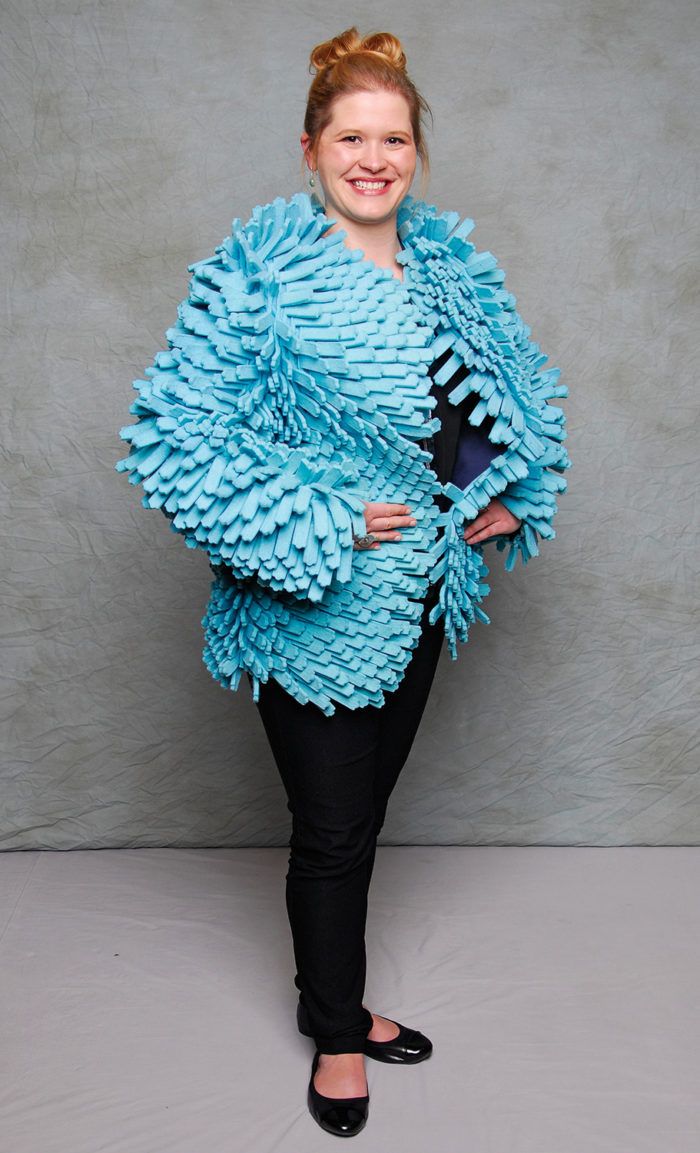 The Make It with Wool competition (MIWW) recognizes excellence and innovation in wool garment design and construction. Every year, sewers compete in age groups and in special award categories, and the state winners advance to the national judging round in January. Garments must be made from fashion fabrics or yarns containing at least 60 percent wool fibers. Judges consider each entry's appropriateness to the contestant's lifestyle, the coordination of fabrics and yarns with the garment's style and design, as well as the presentation, construction quality, and creativity.
Threads highlights National MIWW winners each year to recognize their hard work and skill, and find inspiration in their stunning garments. This year's winners were featured in Threads #182 (December 2015/January 2016), and now you can see them right here on our website.
Fashion/Apparel Design Winner
Kristen Morris
Columbia, Missouri
Kristen is a doctoral candidate in the Fiber Science and Apparel Design department at Cornell University in Ithaca, New York. This year was her first time competing in MIWW. Her winning design is an extension of her academic research into the concepts of materials reuse and waste diversion. The dense coat, dubbed "Cilia" for its resemblance to the fingerlike organelles found in human cells, features strips of thick wool felt tabs she purchased as industrial waste from an industrial filter and floor-protector manufacturer. The 2-inch-long tabs create a spiky look but have a spongy texture. Kristen adapted a men's suit-jacket block for her coat design. She machine-stitched the strips 1⁄2 inch apart onto a cotton twill base. She hand-sewed the garment sections together because they wouldn't fit under a presser foot. Kristen then dyed the garment from natural white to a bright aqua. After letting the felt dry for nearly four days, she reinforced the coat's seams with more hand stitching and installed a cotton twill lining. The coat incorporates more than 70 feet of wool felt waste and weighs 9 pounds.