Free-Motion Guides | Notions
Achieve greater control while free-motion stitching with these lightweight guides.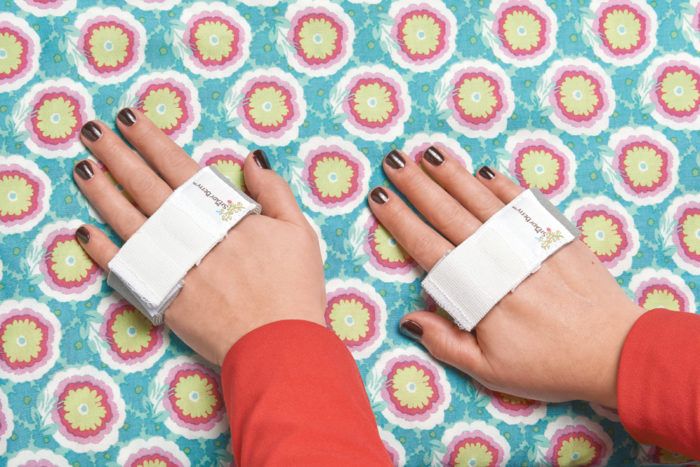 Wearing gloves is the typical solution for gripping fabric when free-motion stitching, but you have to remove them to rethread a needle or remove pins. Lightweight, comfortable Betty Bands by Steady Betty wrap around your hands securely and provide a sure grip on fabric for control while free-motion stitching, leaving your fingers free for tasks that require fine motor skills.
The 1-1/2-inch-wide bands are made from two layers of foam and close with hook-and-loop tape; an elastic inset provides adjustable fit. The foam bands fit across your palms, and they can be trimmed around the thumb for increased comfort. Betty Bands come in two sizes: small/medium and medium/large; custom sizes are available.
This was originally featured in the Notions department of  Threads #185,  June/July 2016.
Betty Bands are available on Amazon.