Notions: Free-Motion Feet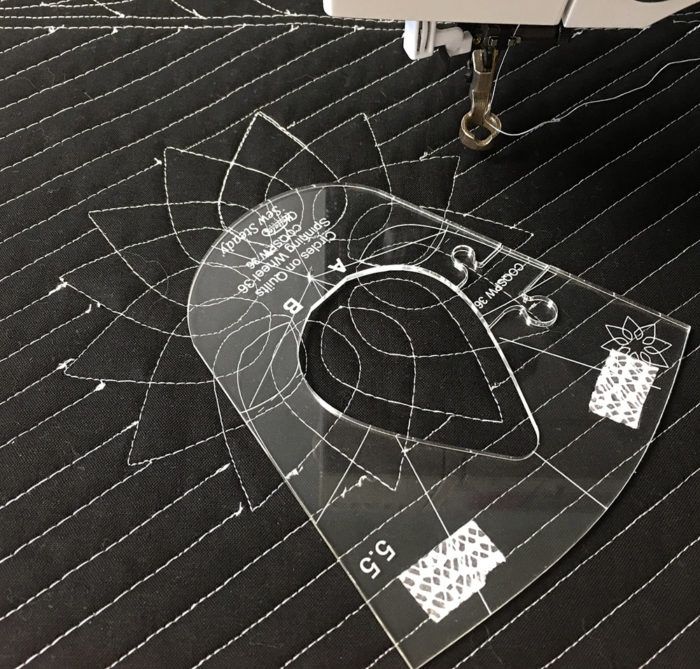 This was originally featured in the Notions department of Threads #186 (August/September 2016).
Free-motion stitch around rulers and templates on a home sewing machine with Sew Steady's Domestic Ruler Foot. The stainless steel ruler feet are designed to "float" just above the fabric and enable the sewer to follow the edge of a template or ruler while free-motion stitching. The manufacturer offers ruler feet in four styles and two thicknesses, based on shank height, to fit more than 3,000 different sewing machine models. The Domestic Ruler Foot comes in a set with a 12-inch arc template to guide stitching inside and outside curves, and with self-adhesive Stable Tape to keep the template in place.
Available from SewSteady.com for $55.00.