Video: Manuel's Free-Motion Embroidery Technique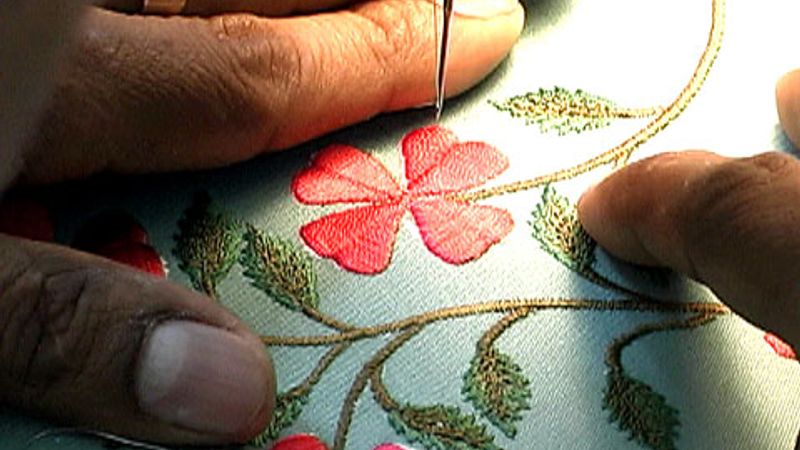 Gary Junken
with Manuel
An Online Extra to Threads #103
Manuel, the master of Western costume, eschews digitized, you-watch/it-sews embroidery machines, but he can. He has a 25-year partnership with Pancho Martinez, who performs free-motion machine embroidery "like a hurricane." This video won't teach you how to master the art, but you can peek in Manuel's Nashville shop and watch as Pancho sews a four-colored poppy bouquet in less than 10 minutes.
For a complete profile on this fashion legend, read "Meet Manuel, King of the Cowboy's Closet," in the October/November 2002 issue of Threads (#103).
For another glimpse into Manuel's shop watch the video Manuel's Piped Pockets.