Fashion from the 2017 Presidential Inauguration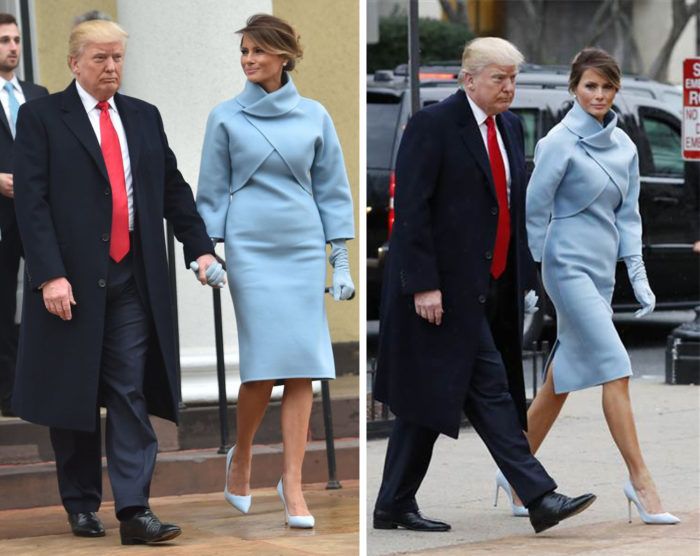 2017 Presidential Inauguration Fashion Trends
At Threads, we focus on sewing techniques, design, and inspiration. To support the latter, we also cover trending styles from awards shows and fashion museum exhibits. Now and then, we even take notice of what global and national political leaders wear at events, such as today's inauguration of Donald J. Trump.
First Ladies Club: Red, White, and Blue
The colors of Old Glory were fully represented on Inauguration Day by the first ladies past and present:
• Incoming First Lady Melania Trump wore a sophisticated sky blue dress and a matching three-quarter-sleeve, cropped jacket by American designer Ralph Lauren. She finished her outfit with matching sky blue gloves and pumps. Her look is reminiscent of the style of former First Lady Jackie Kennedy Onassis.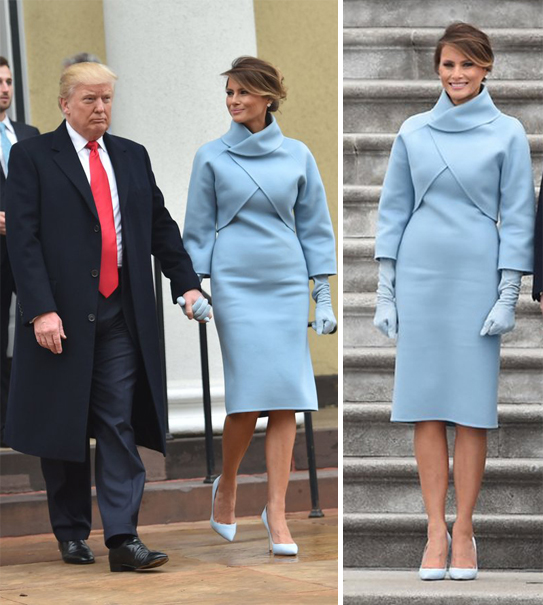 President Trump and First Lady Melania Trump hours before the swearing-in ceremony.
Photo: Getty/Nicholas-Kamm; Alex Brandon/AP
• During her final hours as first lady, Michelle Obama wore a simple yet elegant short-sleeved, red tweed, fit-and-flare dress. The belted, tea-length dress featured black piping at the neckline and sleeve edges. Both the dress and the matching coat she donned for Trump's swearing-in ceremony are by Jason Wu.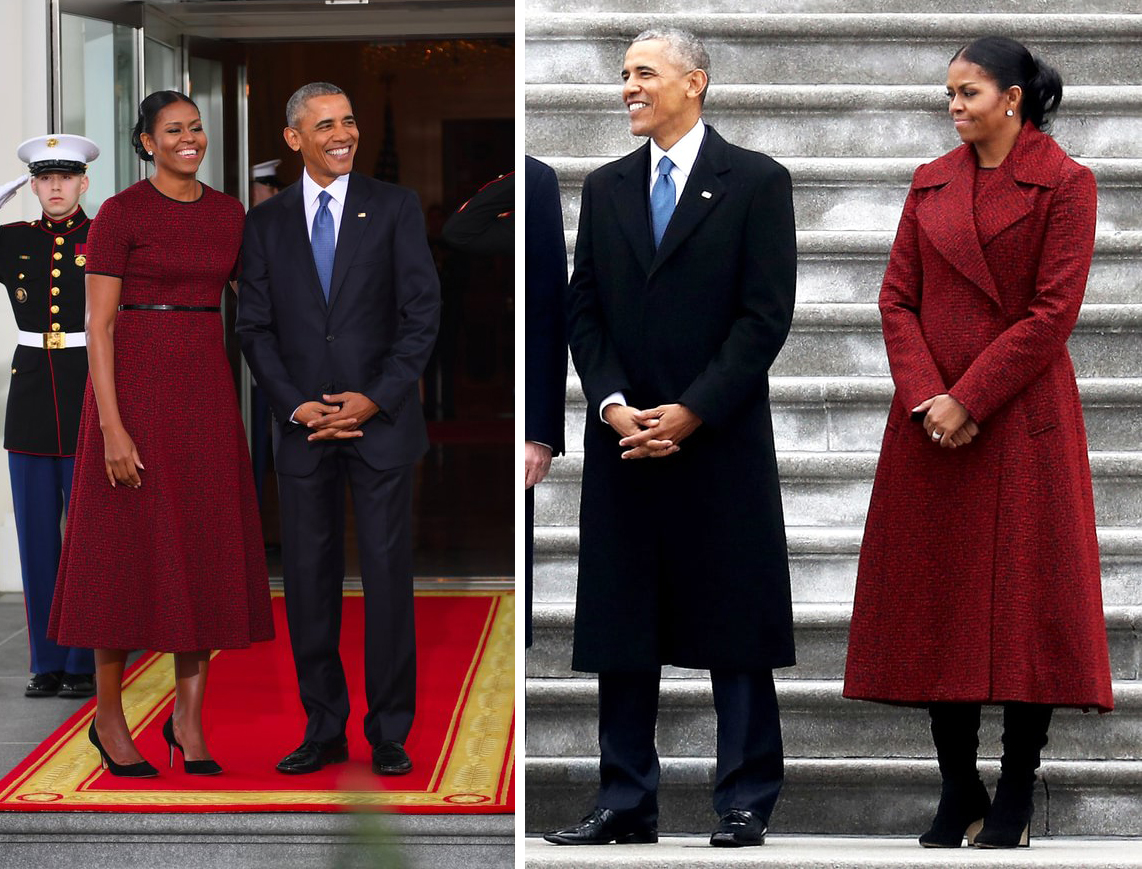 The Obamas at the White House Friday morning and later at the Trump inauguration.
Photo: Watson/AFP/Getty
• Former Secretary of State and First Lady Hillary Clinton made a splash in a three-piece Ralph Lauren ivory ensemble. The pantsuit, attire that the unsuccessful Democratic presidential nominee is famous for wearing, was completed with nude pumps and clutch bag.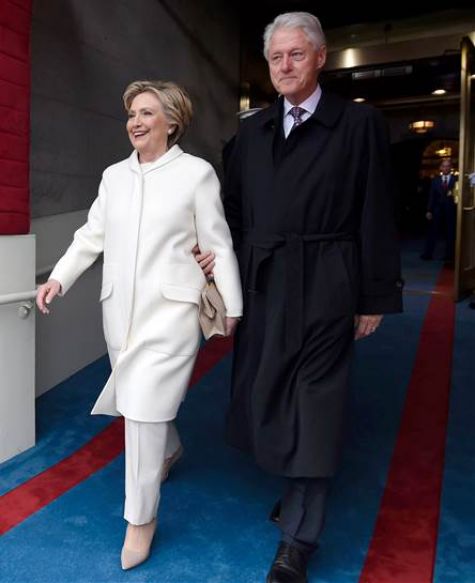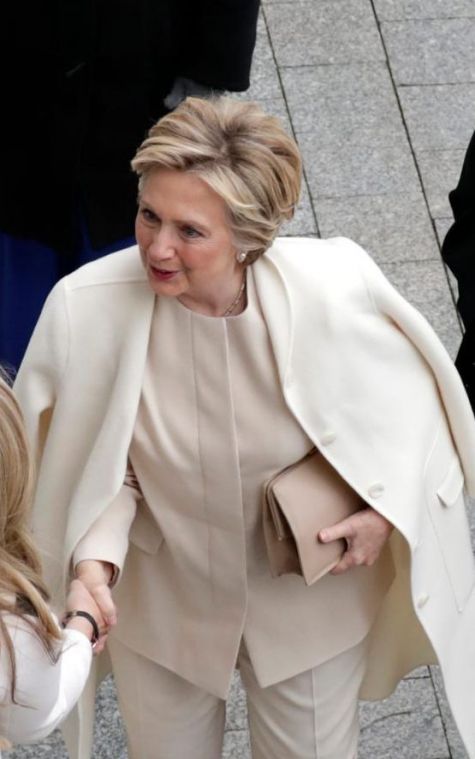 Hillary Clinton and former President Bill Clinton at the Trump inauguration.
Photo: Saul Loeb/AFP; Getty Images
The New Kids on the Block Choose White
White and ivory outfits were popular among First Daughters Ivanka and Tiffany Trump. Ivanka's ultrachic, ivory Oscar de la Renta pantsuit featured an asymmetrical jacket hem. She paired it with black pumps.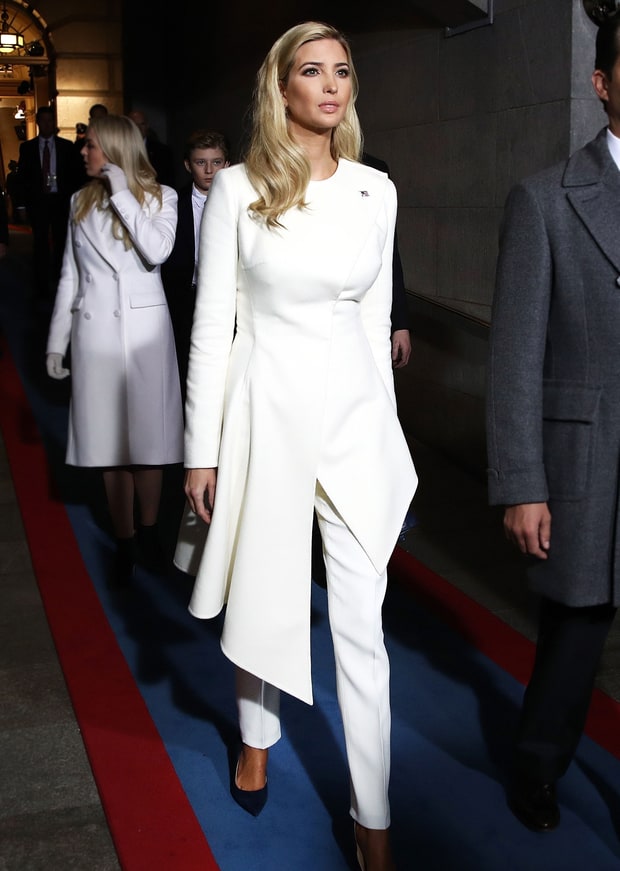 Tiffany wore a white dress with embellished neckline and a matching double-breasted coat. She finished the look with white gloves and black booties.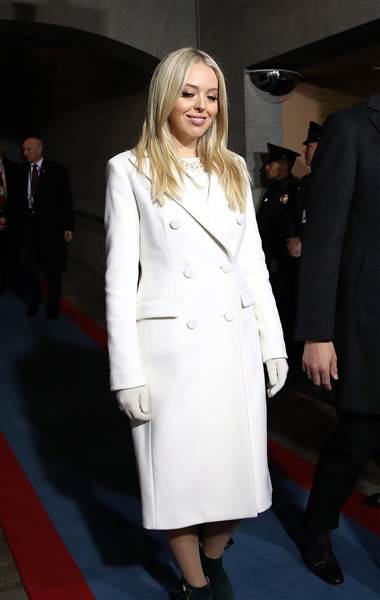 Bold Choice
Incoming senior adviser to President Trump, Kellyanne Conway, opted for a colorful, patriotic number by the Italian design house Gucci. The belted coat featured cat-faced buttons.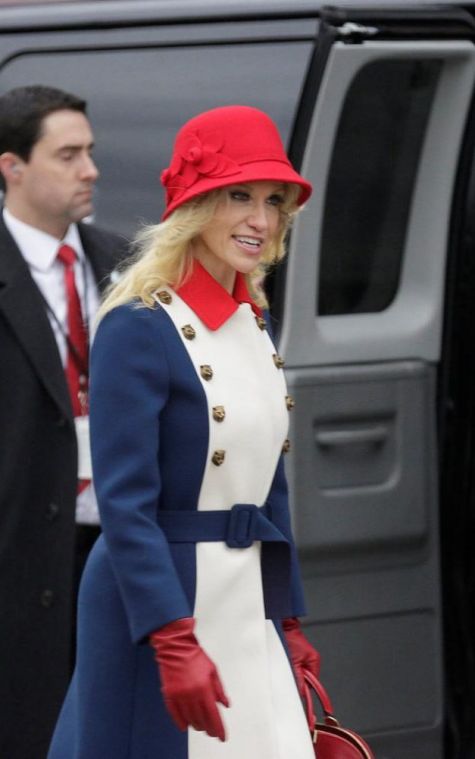 Photo: Reuters
Share your Thoughts
What did you think of the ensembles worn by the first ladies? Any details you would like to incorporate into your sewing? What are your thoughts on the all-white outfits? What are your favorite looks or details? What color and style would you were to an inauguration? Don't miss our post on the inaugural ball gowns.