Celebrate National Tape Measure Day on July 14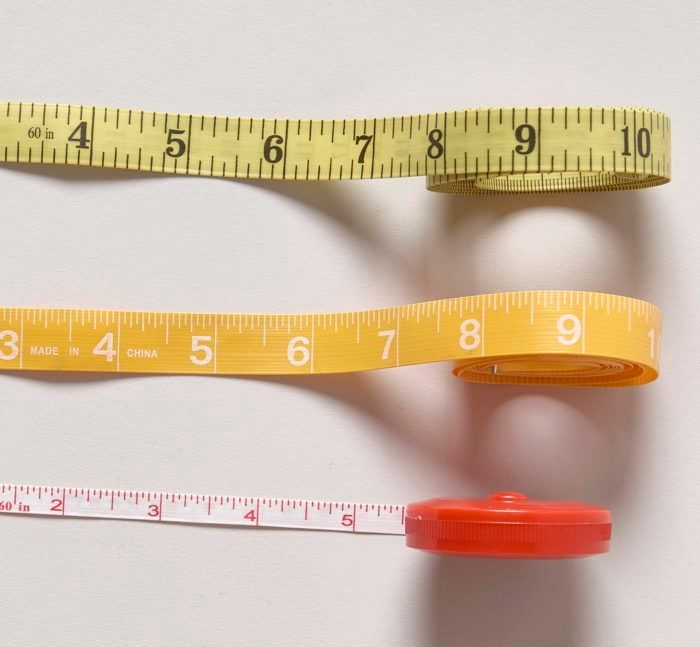 At Threads, we like to keep track of sewing-related holidays (however new or concocted) because it's always fun to celebrate our passion and the tools we use to practice it. On July 14, one handy tool has a well-deserved observance: It's National Tape Measure Day. This is a chance to consider this clever device that is used in a variety of vocations, from sewing to surveying.
Although research at the online National Day Calendar couldn't unearth the beginning of this observance, it occurs on the date in 1868 when New Haven, Connecticut, resident Alvin J. Fellows patented a "spring-clip tape measure." You can read more about Fellowes' design and its antecedents in an interesting Wired article: July 14, 1868: Tape Measure Clicks In.
Sewers typically rely on the vinyl version of this tool, rather than the spring-loaded metal one, but each type is useful. The more rigid metal tape measures are handy for marking hemlines, measuring height, and checking fabric length or width.
Tape-measure trivia
An Englishman, James Chesterman, patented a spring tape measure in 1829, an occurrence proudly commemorated in Sheffield, England, according to Wired. Chesterman's invention cost $17 – impressive when you consider that is the equivalent of $300 today.
In 1956, the Northern Virginia Surveyors Association presented Mickey Mantle with a gold-plated, 600-foot surveyor's tape, Wikipedia also mentions. The tape symbolized the distance Mantle's amazing home runs travelled. The term "tape-measure homer" was coined in the 1950s to describe Mantle's superlong hits, according to Jane Leavy in an NPR interview.

A tape measure is the first measuring tool listed in the Threads Sewing Guide. According to our guide, most modern tape measures are 60 inches long, with extralong versions at 120 inches. 
Wear your love of accurate measuring on your "sleeve" with a tape measure bracelet. There are working versions, such as the Wrist Ruler by ILoveHandles. Or you can choose a purely decorative option such as the aluminum cuff from Neurons Not Included.
I say tape measure, you say measuring tape: It's a classic conundrum, discussed in an entry on the Separated by a Common Language blog. Some believe the terms to be synonymous, while others argue that "measuring tape" refers to the flexible vinyl tool used by seamstresses, and "tape measure" refers to the retractable metal device used by carpenters.

 

Where do you stand in this debate?
Accurate measuring tools, and the know-how to use them, are vital to sewing. Look for the feature article, "For Good Measure," by Senior Technical Editor Carol Fresia in Threads #193, our Oct./Nov. 2017 issue.  It takes a look at basic and advanced tools to measure bodies and patterns, and the correct ways to use them – of course, the classic vinyl tape measure is included.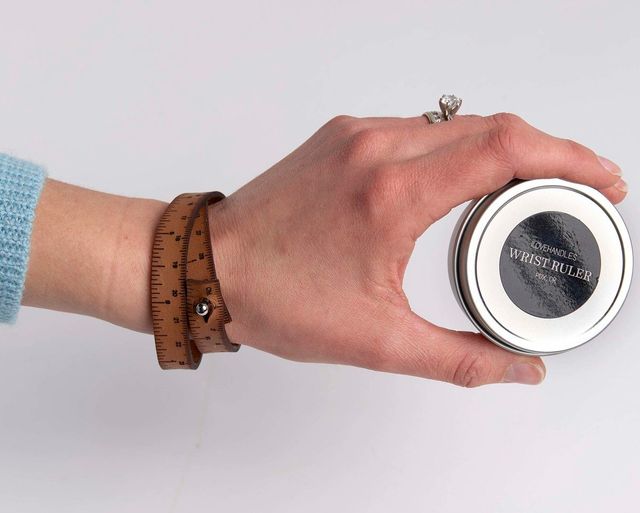 The Wrist Ruler by I Love Handles isn't just jewelry. It measures in inch and centimeter increments, and it comes in 15-inch or 19-inch lengths.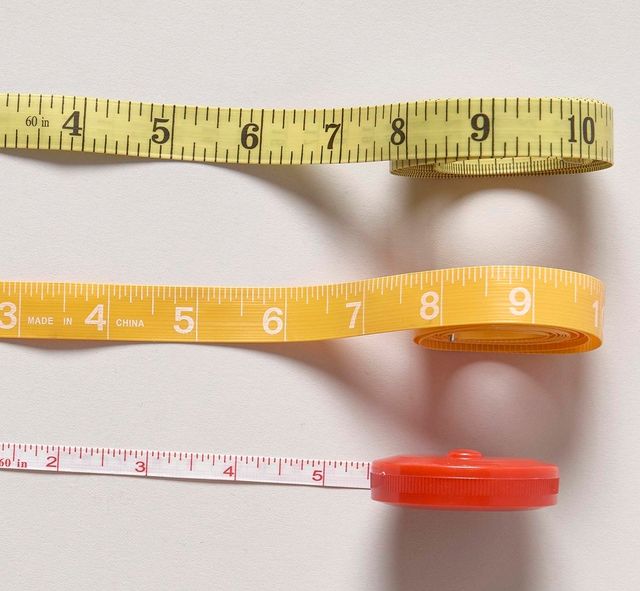 National Tape Measure Day, observed on July 14, commemorates the day in 1868 when an American patent was granted on a spring-loaded tape measure.