'Smart' Fitting Techniques Revealed | Web Extra
In Threads #197, Contributing Editor Judith Neukam highlights some garment-fitting techniques from Kenneth D. King's new book, Smart Fitting Solutions: Foolproof Techniques to Fit Any Figure.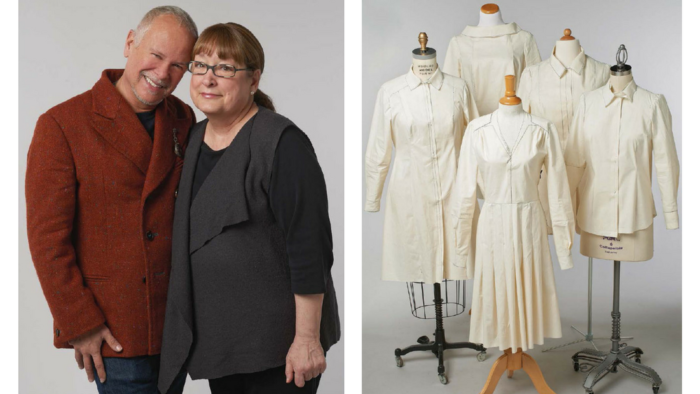 Kenneth D. King offers expert sewing techniques for finding and diagnosing garment fitting issues in his new book, Smart Fitting Solutions: Foolproof Techniques to Fit Any Figure (The Taunton Press, 2018).
Kenneth is among Threads' go-to experts on garment fitting, and for good reason. He has spent most of his professional life studying proper fit and learning how to fix every fit issue imaginable.
In Threads #197, Contributing Editor Judith Neukam examines some garment fitting tips and secrets from Kenneth's book in the article "Fitting Revelations." Neukam also was the editor for Kenneth's book.
The book describes how to "read the wrinkles" on ready-to-wear clothing or muslins—also known as test garments—to find and diagnose fitting problems. Working with six volunteers from the Threads staff for the book, Kenneth diagnoses their fit, creates muslins, and alters the test garments to create perfectly fitting templates for future garments.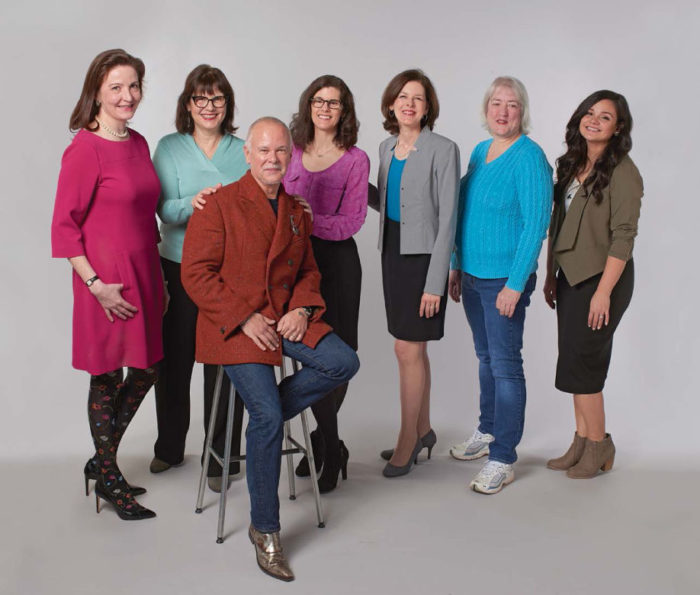 The six volunteers have different body types, so most readers will recognize their own fit issues, as well as gaining experience diagnosing fit problems they might not have seen in themselves. Kenneth discusses many fit fixes, from bust adjustment to armscye adjustment and dart placement. Labeled diagrams, clear pictures, and clever advice make this book invaluable to garment fitting enthusiasts.
When asked why he decided to write Smart Fitting Solutions, Kenneth had an easy answer:
"When teaching either pattern drafting or fitting in classes around the country . . . the question that comes up frequently is: How do I know what to look for? That's why I wrote the book. Garments 'tell' us what they need for a correct fit. My aim here, above all others, is to help train the reader's eye, to know what the garment is 'telling' them. In other words, 'reading a wrinkle,' as my wise editor Judy Neukam says."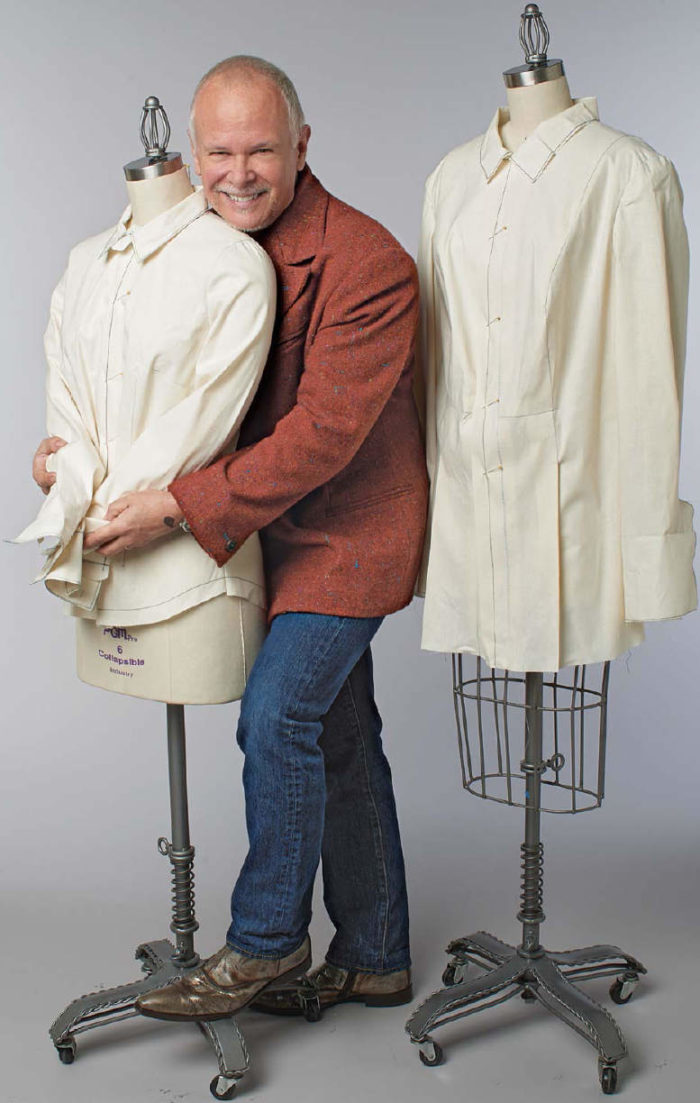 The reader will walk away with a good idea of what different wrinkles might be telling them about a garment, as well as solutions to the problem. Kenneth explains his thought process for each wrinkle and issue with the muslins, enabling the reader to truly learn rather than just understand the theory. The book also takes readers through what is needed for a full-bust adjustment, sleeve adjustments, and how to change a dart for better fit.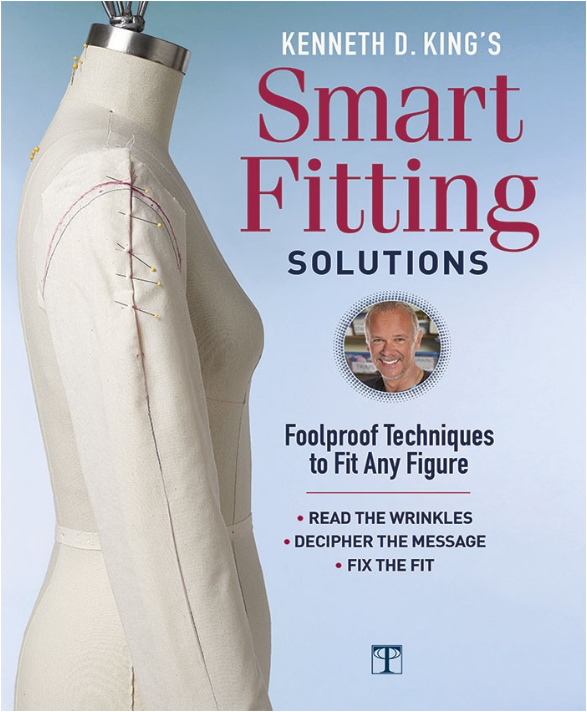 Kenneth offers several useful tips from Smart Fitting Solutions:
When altering the pattern, you can fold out the net loss, or you can cut the paper and tape the two corresponding lines together. The effect is identical.
Don't forget to draw hash marks through old seamlines once you make alterations, to indicate that you should not use that line in the newly adjusted pattern.
Draft a side-front princess seamline 3/8 inch longer than the center-front princess seamline, then ease that amount in the bust area when sewing the side to the center panel. This easing enables the fabric to shape around the bust, creating a softer fit.
If you need to lengthen or shorten the side-front seam to correspond to the center-front seam, make the alteration at the upper (shoulder) end of that seam.
When drafting a V-neckline, automatically lower the top of the V by ¼ inch at the front bodice shoulder only and redraft the shoulder. This will remove the gap that typically occurs with a V-neckline. Don't assume that the neckline gap has been taken into account in a commercial pattern. Your first muslin will let you know.
In loose-fitting ready-to-wear garments, one sees a straight side seam. To create a graceful garment that still "reads" like a straight silhouette, draft a straight line (front and back) from the underarm to the hem. At the waist, measure in 3/8 inch, and draft a smooth curve from underarm to waist to hem. This gives you a garment that looks like a garment, not a burlap bag.
To make sure tracing carbon paper lasts as long as possible, cover the back side with packing tape (cellophane box tape) to prevent it from shredding during use.
Above all, Kenneth emphasizes the importance of making a test garment.
"Many people, in their enthusiasm to get to sewing, try to skip this step, only to be disappointed with the results. Making sure the garment fits well before cutting into the valuable fabric pays off in the end, with clothing that one is proud to wear."