Designer Joi's Half-Scale Challenge 2018
Submissions for Designer Joi's Half-Scale Challenge are due September 1, 2018.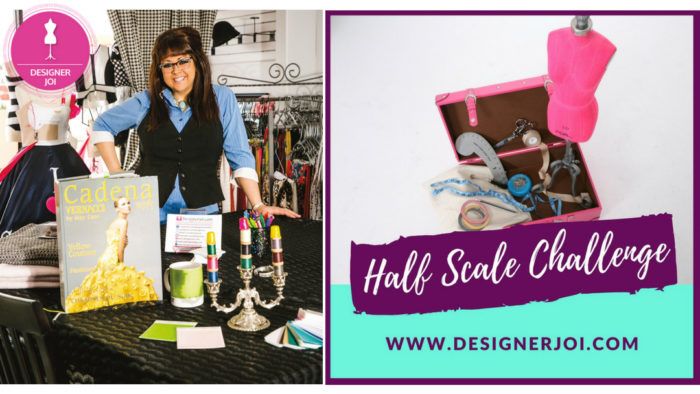 With a theme of  "Ultra Violet & Imagination," the Designer Joi's Half-Scale Challenge will surely test your creative design skills.
The contest requires each participant to create a one-of-a-kind garment on a half-scale dress form using Ultra Violet—Pantone's 2018 color of the year—and incorporating style elements from a personally chosen fashion icon.
The aim of contest creator Joi Mahon is to provide a challenge to sewers that is not too time-consuming.
"We are all busy, but I think it is important to challenge yourself, learn a new skill, and just take some much-needed creative time," Joi says, adding that with a half-scale competition, you don't have to worry about using lots of fabric. "You can kind of play, design, and be creative with minimal commitment."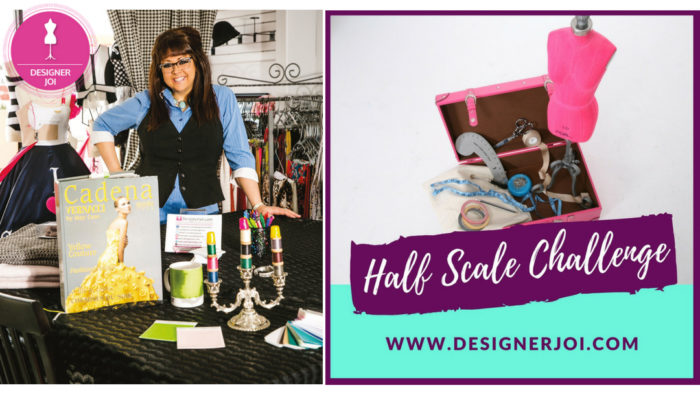 Contestants' fashion icon influence choice can be anyone, not just a famous fashionista. "Think outside the box," says Joi. "Do you have a neighbor who always dresses a certain way that you admire? Does your daughter love vintage, and you are inspired by that? A fashion icon could be someone who wears T-shirts and jeans. Be creative."
Participants will receive an exclusive, half-scale sew-along video series with Joi. The series leads viewers through the process of basic draping and design on a half-scale form, including how to create storyboards, basic sketching, and tips for completing the final design, Joi says. Free half-scale basic sloper patterns and downloadable half-scale croquis are available on Designer Joi's Half-Scale Challenge web page.
Submitted designs are due September 1, 2018. Complete rules and more information are available at DesignerJoi.com. The entry fee is $25, and finished designs must be submitted to Designer Joi Mahon's Facebook gallery from which finalists will be selected.
The overall winner will receive a Baby Lock serger, and the runner-up will receive a Mettler thread cabinet. Special prizes, including a Vogue Fabrics gift card and a full-size dress form, will be awarded to select finalists. A panel of industry experts, which includes a Threads magazine representative, will judge the contest and choose finalists and winners. Threads is a sponsor of the challenge.