3 Wardrobes Based on Simplicity Threads 8748
One pattern and 3 sewers yield 21 outfits for inspiration.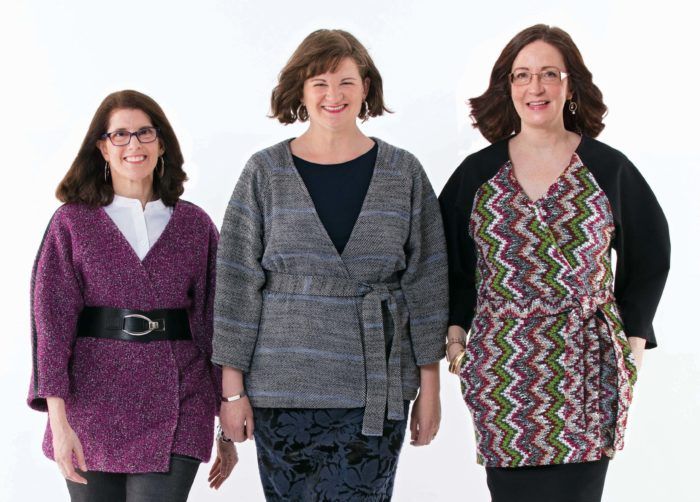 A capsule wardrobe refers to a collection of classic garments that work together in ensembles, as well as with other items in your closet, to offer cohesive and stylish outfits. The concept has developed into a strong trend because, with a little planning, it offers an ongoing source of dependable looks. Getting dressed becomes one less source of stress.
How to pull it together
The precise plans and definitions for a capsule wardrobe can depend on the individual selecting or sewing it. In this Web Extra to "Three Capsule Wardrobes," Threads #199, Oct./Nov. 2018, you can see all 21 outfit variations. It includes the separates sewn by Katie Strano, editorial assistant; Carol J. Fresia, senior technical editor; and Sarah McFarland, editor. All the pieces were based on Simplicity Threads 8748. The article provides specific information about the sewing techniques used with the various knit and woven fabrics, and the pattern modifications made to each version. Take what applies to your tastes as inspiration for sewing your own capsule workwear wardrobe. Although the outfits shown below were sewn to coordinate, each piece could work with other separates for an exponential number of outfits.
Capsule wardrobe variations