Pattern Roundup: Trench Coats
Sew an always fashionable, always functional raincoat with crisp military touches.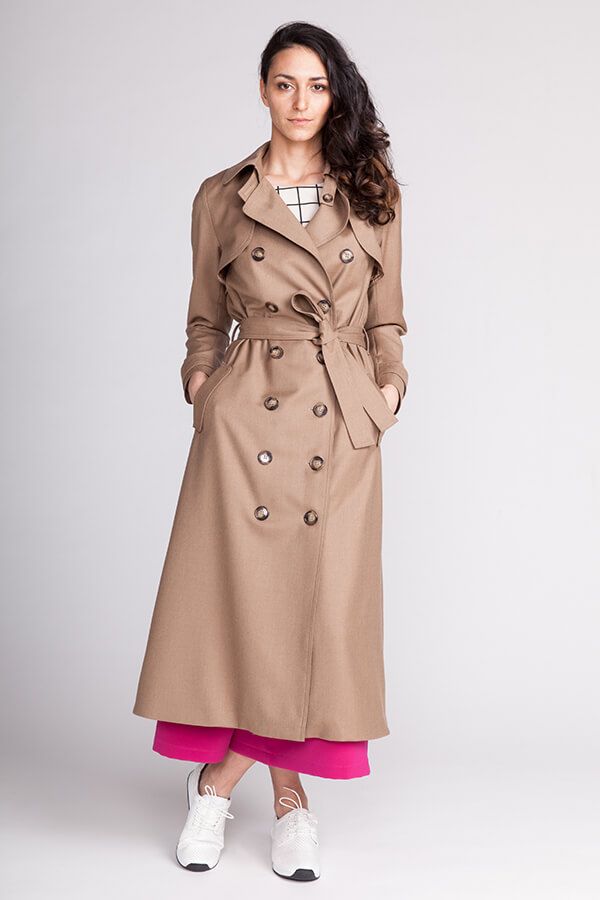 A trench coat is a challenging sewing project, but the effort pays off because the useful finished garment is a timeless style. From its original purpose, protecting British officers from the elements in World War I trenches, the trench coat has evolved and branched into high-fashion interpretations. Fabrications have evolved from waterproofed linen twill to evening versions in satin and lace, and casual renditions in cotton twill.
Famous trench coats include the traditional gabardine version worn by Humphrey Bogart in The Maltese Falcon (1941). Bogart wore a trench coat in another classic film, Casablanca (1942). The characters he portrayed were smart, resourceful, and enigmatic, qualities that transferred to the garments he wore, at least in the public imagination.
In January 2019, Christie's auction house sold a pink silk faille trench coat designed by Yves Saint Laurent for French actress Catherine Deneuve. It was part of the designer's Boutique Haute Couture Spring/Summer 2000 collection. Deneuve was a muse to Saint Laurent for more than four decades. A single item in a large collection up for auction, the trench coat sold for the equivalent of $5,040, more than four times its auction value estimate.
If you are ready to create your own trench coat, know that sewing patterns for this utilitarian garment can vary in the details as well as the textile recommendations. These looks delve into the many elements that go into a true trench coat, such as storm shields to shed rain, wrist belts to close the cuffs against the cold, and epaulets to securely hold a bag strap. Enjoy the challenge—and the results—of sewing a trench coat.
Click on these pattern links for pattern illustrations and to purchase any of the designs:
---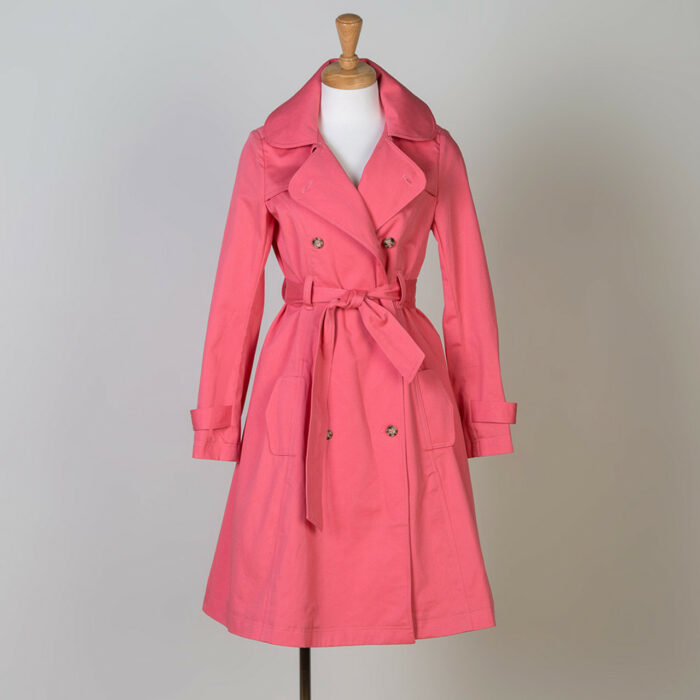 ---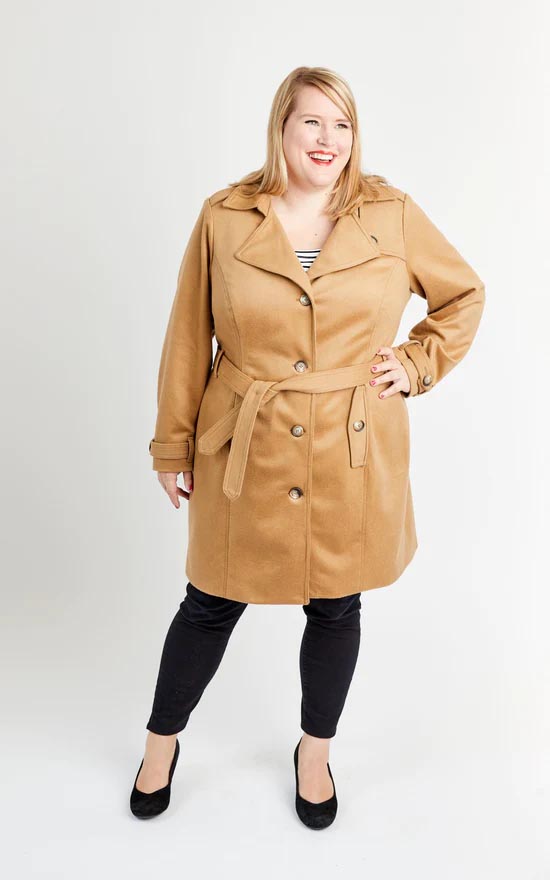 See the Threads review of the Chilton Trench for additional details.
---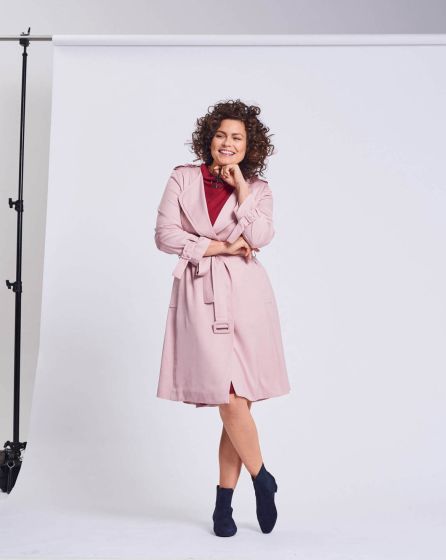 ---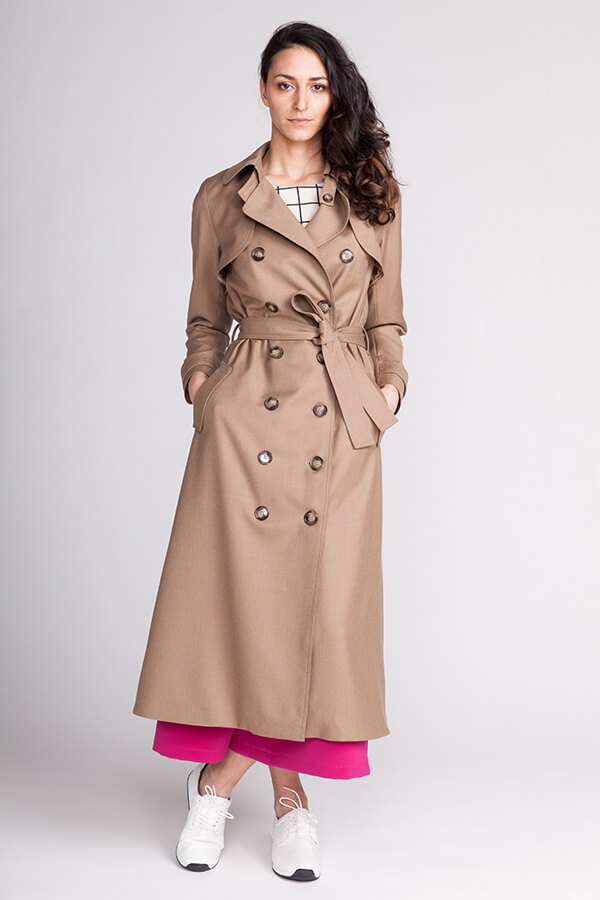 ---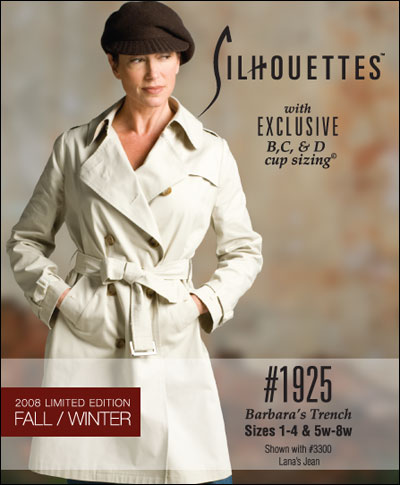 ---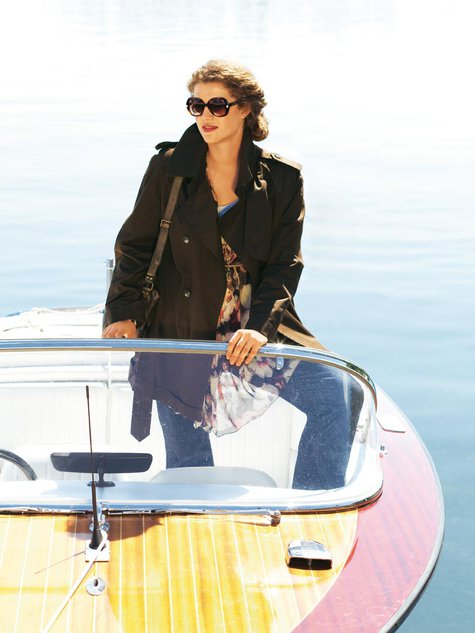 ---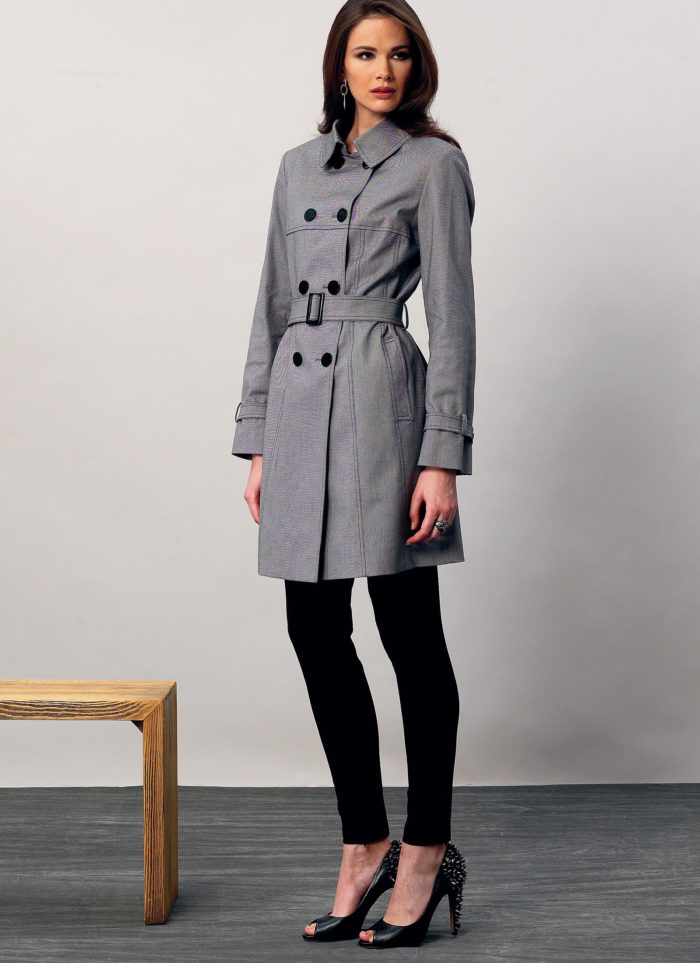 ---
For Insiders: See more information about fabrics, designs, and sewing tips in "Sew Fashionable Rainwear" by Claire Meldrum, Threads #148 (April/May 2010), "Sewing Vinyl Fabrics" by Don Morin, Threads #184 (April/May 2016), and "Fabric Lab: Laminated cotton" by Rae Cumbie, Threads #191 (June/July 2017).