The Magic of Double-sided Fusible Tape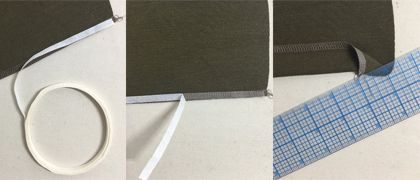 I have been using double-sided fusible tape in my sewing for years. It is such an essential tool for me that I was aghast—yes, aghast—recently when I found out a sewing friend did not know what I was talking about. If you have not added this notion to your sewing arsenal, go out right now and get some.
Preferred double-sided fusible tape
There are different versions, but I have had good luck with Lite Steam-A-Seam 2 from the Warm Company. Steam-A-Seam 2 comes in a couple of widths and strengths that can be used for different applications and different fabrics. I like it because it holds well and can be sewn through without gumming up the machine's needle or bobbin case. It's wise to give it a test run to make sure you like it.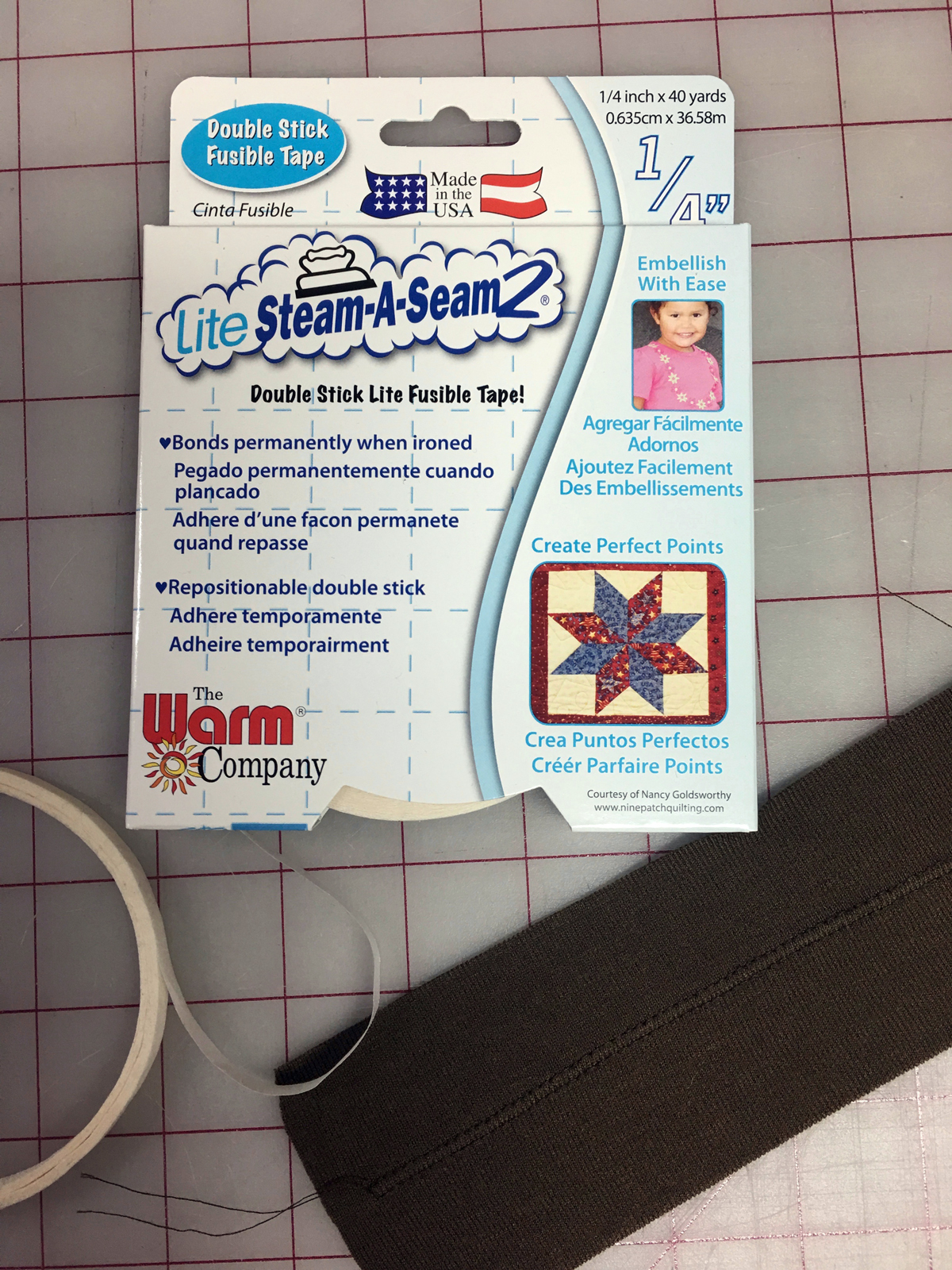 I cannot imagine hemming a wool jersey garment without Lite Steam-A-Seam 2. It can be used on almost any fabric—always test first, of course—but I find it particularly helpful on knits. The fusible tape is easy to use, and it creates a professional result.
Editor's note: Other double-sided fusible web tapes include: Fusi-Web, Lite EZ-Steam II Tape by Pellon, HeatNBond by Therm O Web, and Design Plus by L.J. Designs.
How it works
Let me share my latest wool jersey T-shirt as an example of how I use the double-sided fusible tape.
The tape comes on a roll with one side fixed to a strip of parchment-like paper. With finger-pressing, it sticks to the fabric temporarily and pressing the paper side fuses it in place permanently. Once the paper cools you can peel it off  and the tape remains stuck to the fabric. Now the side that was stuck to the paper is exposed and tacky. Simply stick it to…
Start your 14-day FREE trial to access this story.
Start your FREE trial today and get instant access to this article plus access to all Threads Insider content.
Start Your Free Trial
Already an Insider? Log in