Create Tons of Style From a Basic Pattern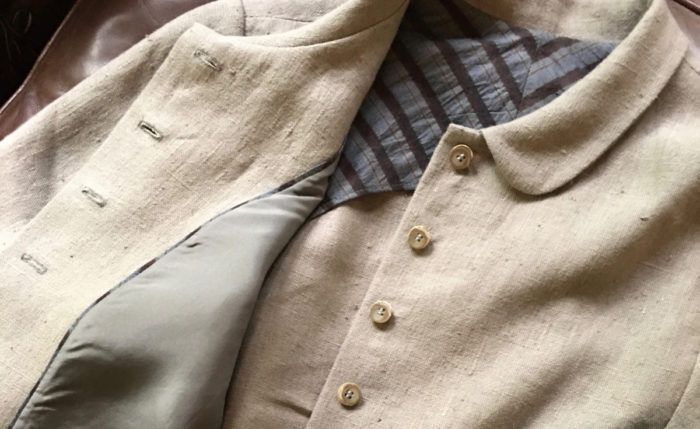 When I first started sewing, I wanted to sew a new pattern every time I sat down at the machine. Part of the fun was making something new and different. I will show my age here, but that was when patterns were $2.50 each at Ben Franklin variety stores, and the only fitting issue I had was adding length to all my hems. Fast-forward to today. A Vogue pattern can set me back about $25 and fitting a new pattern can mean multiple adjustments and muslins, along with adding length to all my hems.
Same basic pattern, different styles
Once I get a pattern to fit the way I like it, I want to use it over and over to make the most of the time and money I've invested in it. However, that doesn't mean I want to make the exact same garment over and over. I still crave the fun of making new and different styles—without having to continually alter and adjust for fit. More and more, I am turning to basic pattern silhouettes that I can make style changes to, knowing the garment will fit when I get it finished. I own several wardrobe basics that are the starting point for most of the sewing I do now. Here are my favorites.
A basic woven T-shirt
My version started many years ago with Butterick 5948. I think I have purchased this pattern at least twice. The basic pattern I use now has been fussed with and tweaked and bears little resemblance to the original tissue paper of its Butterick parent. It fits my broad shoulders and long arms and the back neck-to-waist measurement is bang on, though. Anytime I want a woven top, a shift dress, or a tank top, this is the pattern I start…
Start your 14-day FREE trial to access this story.
Start your FREE trial today and get instant access to this article plus access to all Threads Insider content.
Start Your Free Trial
Already an Insider? Log in