Riffs on a Trusted Pattern: A Silk Top for the Finale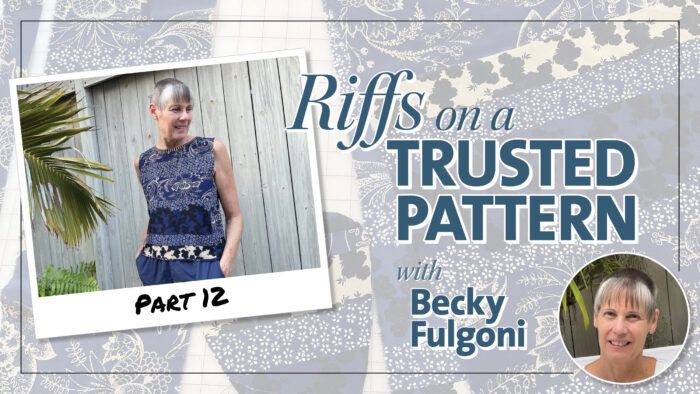 We come to the end of the Year of Tabula Rasa. I wasn't sure if or when I might get to the point of being complete with my Riffs on a Trusted Pattern challenge, but I think I have arrived. Maybe because it was the last riff or maybe because I just wanted to be outside all the time now that I was back in Florida. But this final version of the Fit for Art Patterns Tabula Rasa Jacket (TRJ), a silk top, was the most challenging in terms of energy and inspiration. ­­­I stalled and whined and thought seriously about just throwing in the towel. But hey, it was just one more. I had to finish.
Looking for inspiration
As it was December when I was doing this, I considered something holiday-ish. That idea left me feeling meh. Our holidays here in Key West are low-key (no pun intended), and a holiday outfit just didn't excite me. I laid aside the TRJ pattern and pulled out a piece of striped silk I have been wanting to sew up for eons. I hoped it would get my sew-jo fired up.
Dress project diversion
The unrelated dress project I had in mind was fiendishly simple. Basically, it was a rectangle with a neck hole. The idea was to let the lovely drape of the silk do all the work. To get the length I needed, I added a yoke to the back and used a striped jersey to make the neckband. What could be easier? The fabric and the loose style are perfect for the balmy days in our southernmost place. Plus, it was a great project to ease back into my southernmost sewing space.
The front of this simple dress features a  jersey-trimmed V-neckline.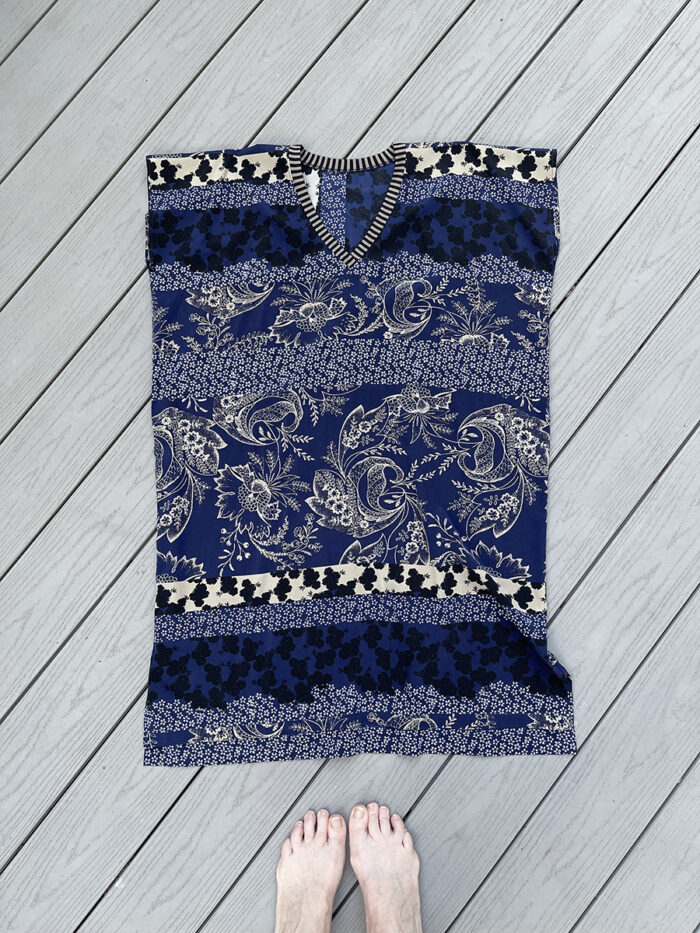 I designed the back…
Start your 14-day FREE trial to access this story.
Start your FREE trial today and get instant access to this article plus access to all Threads Insider content.
Start Your Free Trial
Already an Insider? Log in