Alteration Shop Techniques: How to Shorten Jacket Sleeves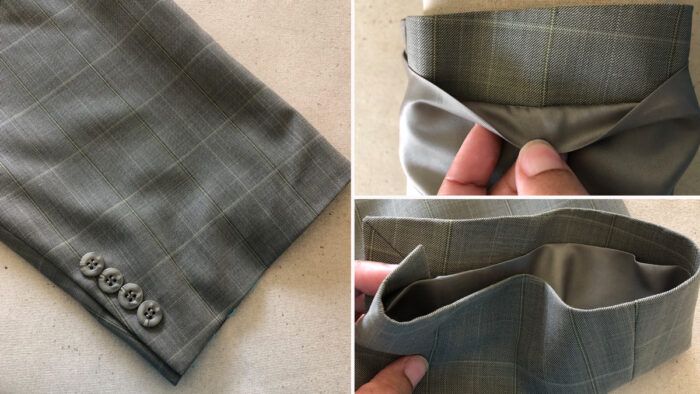 This tutorial is for all of you on a quest to customize me-made or upcycled garments. The garments' sleeves sometimes need to be shortened or lengthened, and you want that alteration to look professional while giving the wearer a tailor-made fit. I'll walk you through the steps to shorten jacket sleeves below. My next post (coming February 12, 2021) provides the steps required to lengthen a jacket's sleeves.
This technique for shortening sleeves can be applied to ladies' and men's jackets that have nonworking vents near the sleeve hems. Nonworking vents include sewn-on buttons. Some also have nonworking buttonholes with the buttons sewn on top. The buttonholes are just for show, since they have not been cut open.
An alterations shop method
While working at a menswear store in the 1980s, I learned how to shorten and lengthen sleeves on jackets with nonworking vents and buttons. That job gave me invaluable sewing experience overall. It could get stressful at times, especially during sales when the work piled up and the turnaround time was condensed. But I learned to complete a set of sleeves in 35 to 40 minutes. Whew! While not nearly as fast now, I still do this alteration and am happy to pass this information along to you.
It may seem like a complicated alteration because of the many steps, but it isn't difficult at all. Lots of images are included below to make the method clear. Once you get the hang of shortening jacket sleeves, you may decide to complete this technique your way.
Take note of the jacket sleeve details
Notice the vent near the sleeve hem and the buttons sewn in a row onto it on the unaltered sleeve.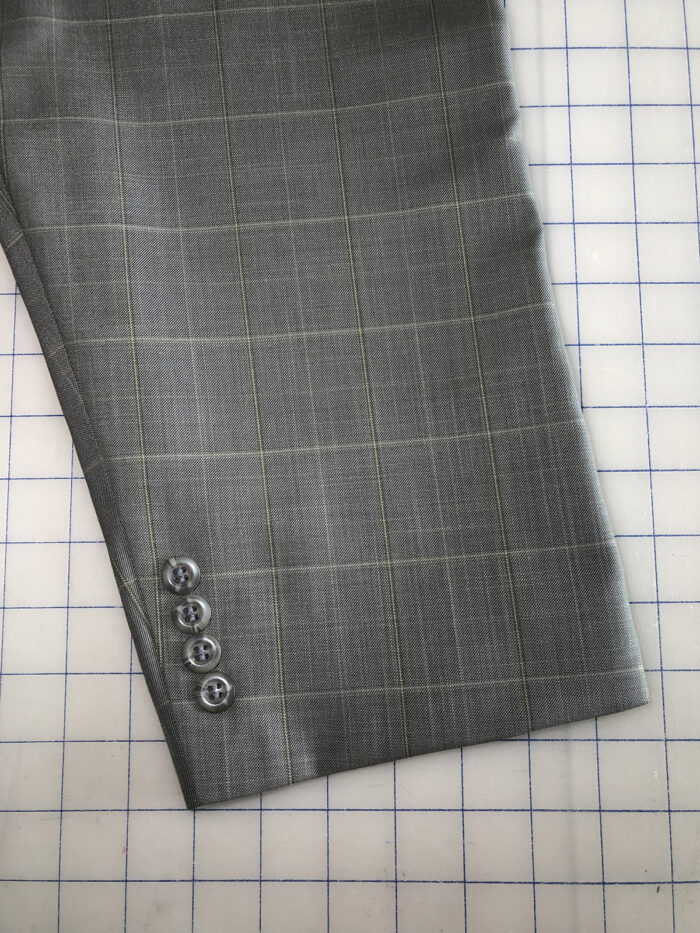 When the cuff is lifted, you can see (below) the difference between the upper lap…
Start your 14-day FREE trial to access this story.
Start your FREE trial today and get instant access to this article plus access to all Threads Insider content.
Start Your Free Trial
Already an Insider? Log in