Attach Sequin Trim by Hand or Machine
Stitch shimmering circles by hand or machine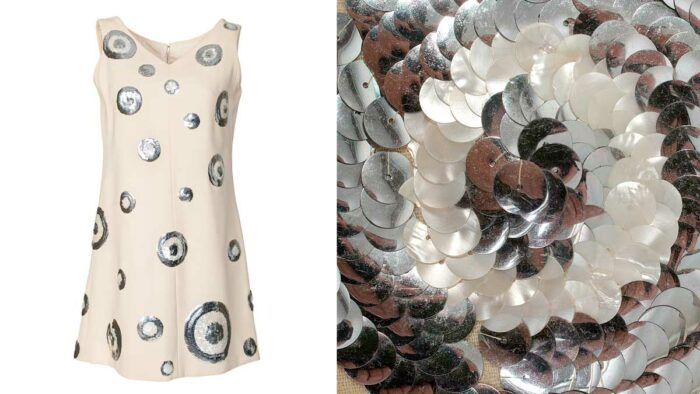 A circa 1966 French shift walks the line between whimsy and sophistication, with its embroidered sequin motifs of varied sizes. The oversized sequins, applied in scattered concentric circles, catch the light and make a simple sleeveless dress literally sparkle. The sequin circles were placed to accommodate easy maintenance, with none in the sitting area. The dress is lined for wearing comfort. See how to attach sequins by hand or machine below.
Sequins are a favorite embellishment on garments ranging from fabulous evening gowns to sassy T-shirts and jeans. The 1960s wool dress shown on the back cover goes from basic to festive with the addition of sequined rounds, placed randomly over the front and back.
Sequins come in a variety of colors, finishes, sizes, and shapes. Individual sequins must be attached separately, and this can be time-consuming. The embellishment on the back cover dress can be duplicated with sequin trim (DoveOriginalsTrims.com), in which sequins are linked in a row with a chain stitch. The sequins overlap like scales. By applying this type of trim in a spiral, you can easily and relatively quickly create big, glittering dots.
To make sequined circles, you can sew by hand or machine. In both cases, the goal is to hide the stitches under the sequins. I will show you how to do both techniques and give you tips on handling sequin trim.
Sequin basics
Sequins come in many styles, but they all share some of the same handling methods.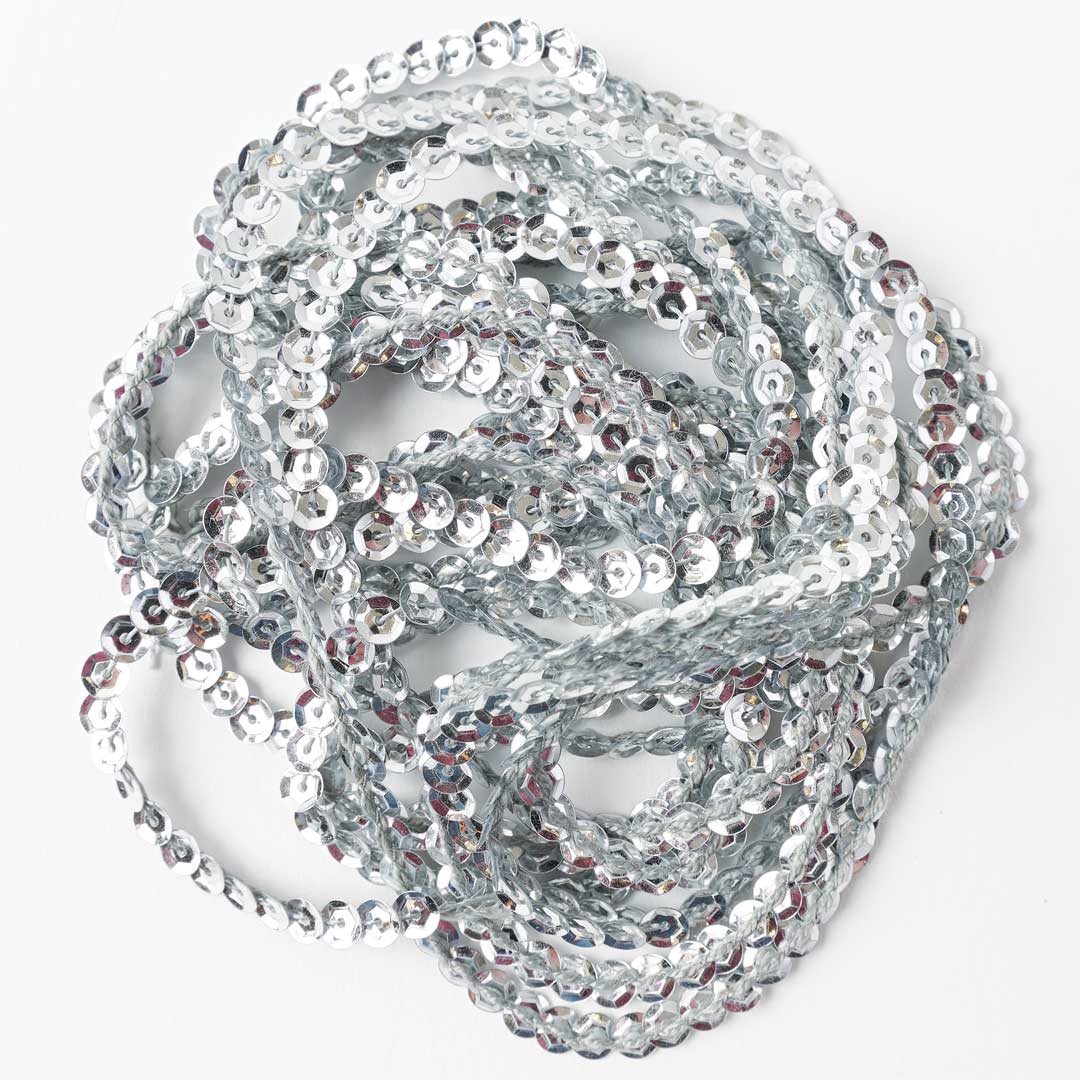 Choose sequins for the desired effect. To cover a solid area, as in the dots shown on the back cover, sequin trim saves time and effort. For small spots of sparkle, opt for individual sequins. The holes may be near the edge or at the center. For fluttery movement, select sequins or paillettes (extralarge sequins,…
Start your 14-day FREE trial to access this story.
Start your FREE trial today and get instant access to this article plus access to all Threads Insider content.
Start Your Free Trial
Already an Insider? Log in