SNR36 Fashion Show Highlights Student Designs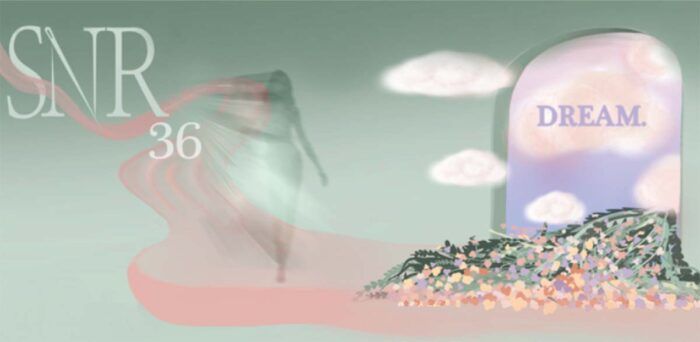 For fashion design students at Marist College in Poughkeepsie, New York, it has been "time to dream again." They've spent the last year preparing for a May 6 in-person and livestream fashion show featuring 24 senior designer collections consisting of more than 80 garments.
This 36th Annual Silver Needle Runway (SNR36), with its Dream theme, will be judged by industry pros. They will choose one student to receive the Designer of the Year award.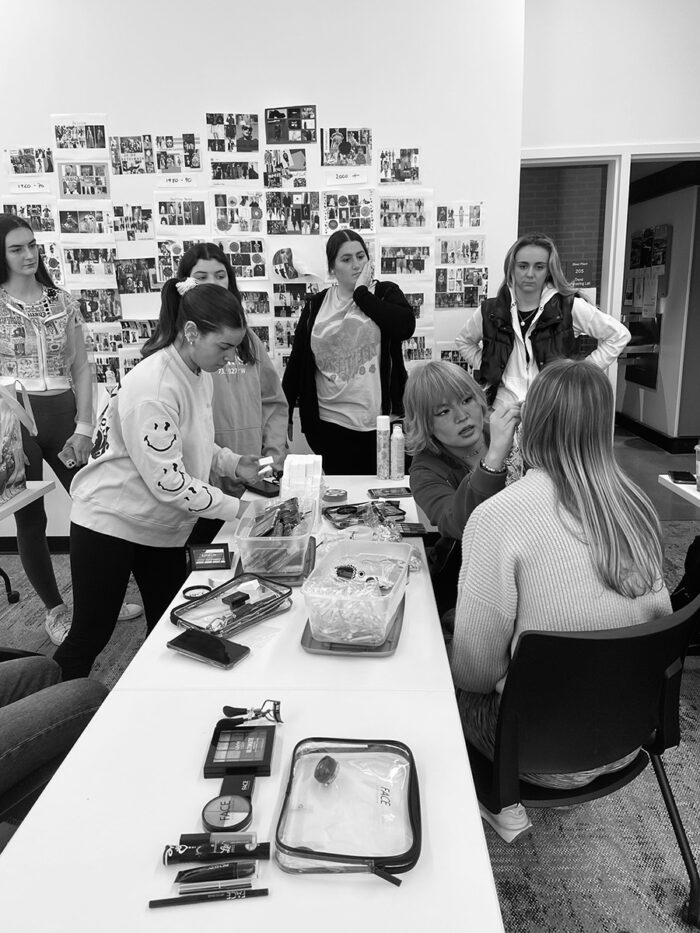 Designs with a purpose
The designers' collections were inspired by a wide variety of sources and all are deeply personal. Their creations incorporate sustainability, fine artistry, fabric manipulation, garment embellishment, and more. The looks they've dreamed up are intended to have an impact.
"For my collection, I wanted it to be something deep and thought-provoking and emotionally stirring," senior designer Zoe Diktas says in one of the many pre-recorded interviews promoting the show. "I want to bring the audience or viewer on a journey."
She added a digital design component to her collection. So did senior Mark Bissell, who worked with much-loved denim, graphic tees, and leather to create a fresh look for genderless clothing.
"I think genderless clothing tends to be put in a very narrow box, and I am trying to break that open and just show it can be really fun and expressive rather than just kind of compressing," he explains.
Some of the other designers' looks focus on addressing excessive waste on the planet, the dangers of cultural appropriation, and being a voice for plus-size individuals who are not adequately represented in fashion.
What's involved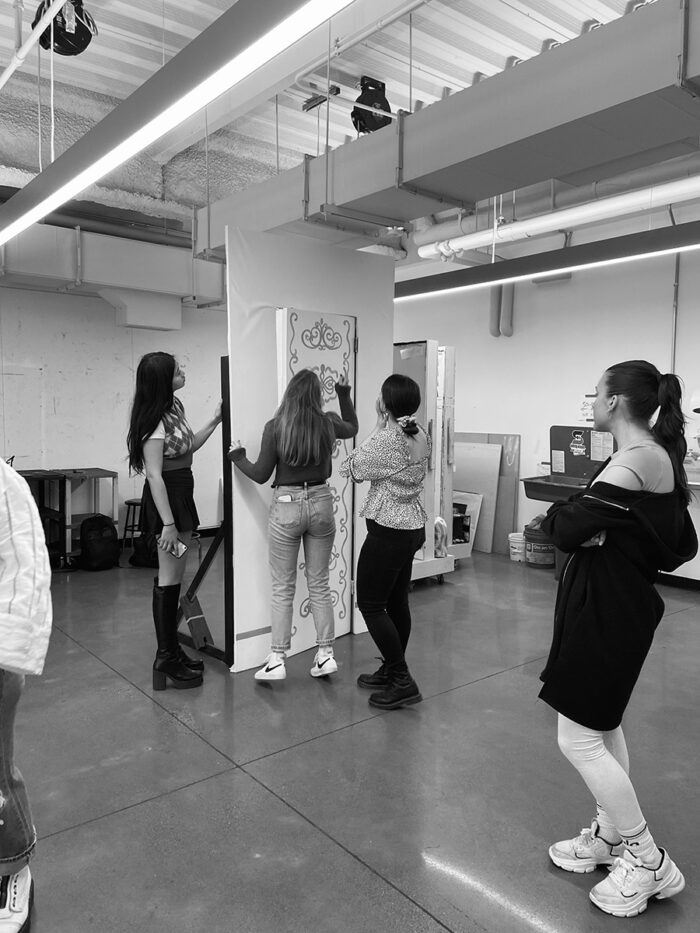 While the Silver Needle Runway spotlights the student designers, it also provides the 39 students in the Fashion Show Production class with professional experience. The show is entirely student planned, promoted, and run. Juan Manuel Olivera-Silvera is their faculty adviser.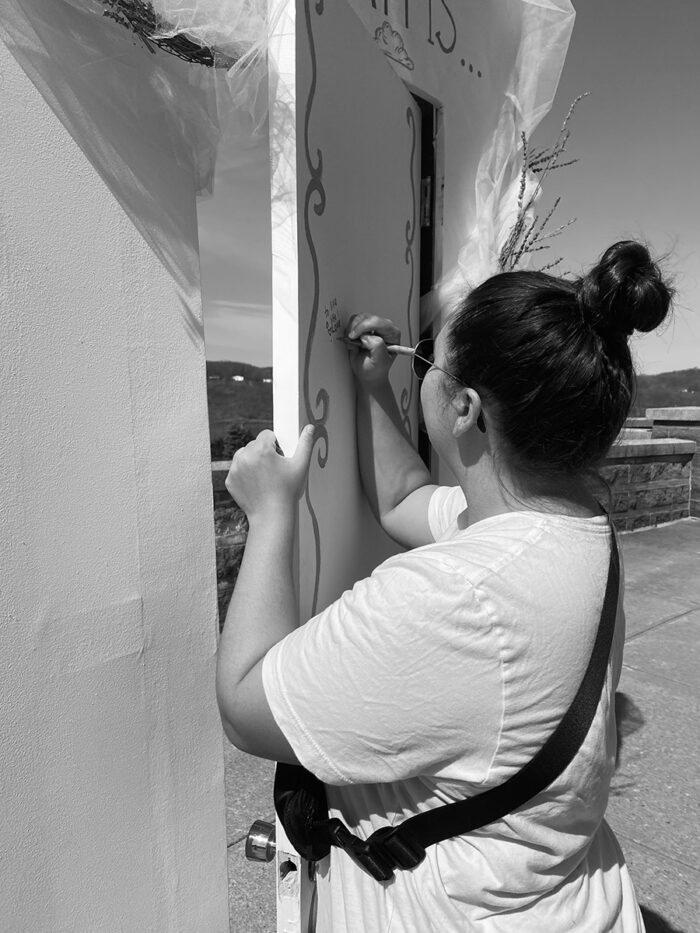 For many years, the show was held off-campus at a public venue near the college to accommodate some 2,000 attendees. COVID-19 restrictions prevented that more recently. The show returns this year as a public in-person and livestreamed event at the college's large athletic center. Last year's SNR was an in-person, outdoor show open only to those on campus. But it was also livestreamed.
SNR 36 also offers a prerecorded virtual show, digital lookbook of the collections, and documentary of the students' planning.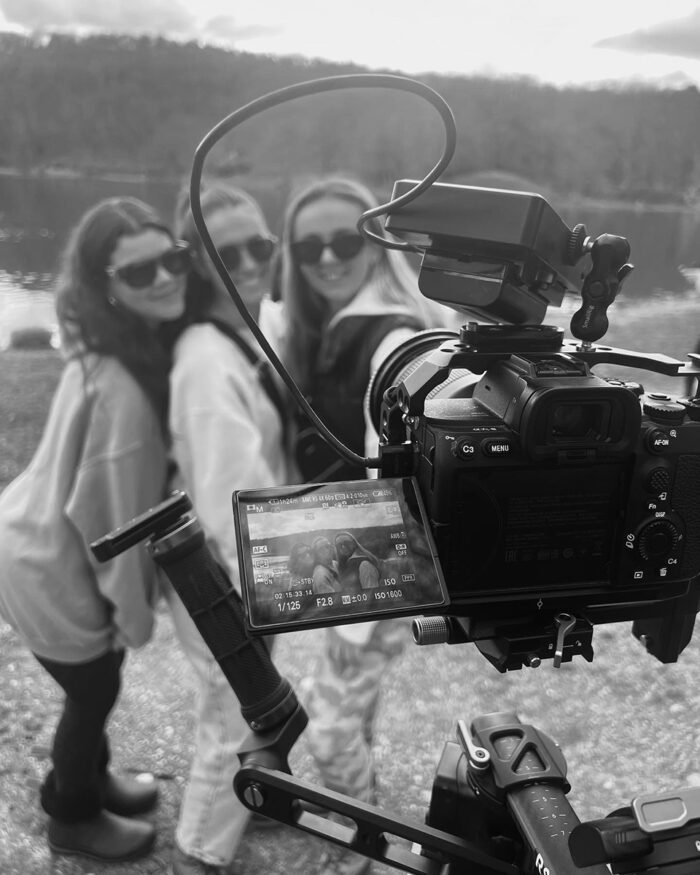 Hard work comes together
The fashion show is a culmination of the students' studies and research for more than a year.
"I have dreamt of being a designer and having a runway show my whole life," says senior designer Kira Curley. "I just know it's going to be one of those moments like, 'Oh, I did it!' "
The show will be at 7 p.m. Friday, May 6. There is also an official welcome and exhibition before the show, beginning at 5 p.m. For tickets and more information, go to SNR36.
---
Photos: courtesy of the Marist College Fashion Program.