Riffs on a Trusted Pattern: Special Dress with Statement Collar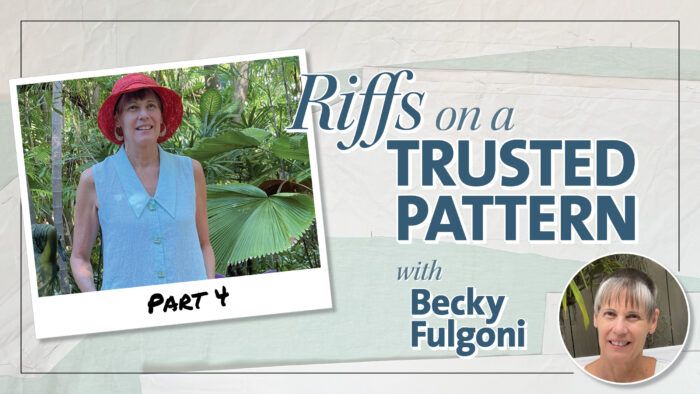 It's month four of my Tabula Rasa Jacket (TRJ) challenge. For me, this riff on the pattern was about making a special dress, which was inspired by a memory. Getting a new Easter outfit, complete with hat, coat, shoes, and gloves was one of my favorite things growing up. We usually got some new school clothes in September and some necessities at Christmas—you know, socks and undies in the stocking. But Easter was the all-out, dress-up occasion. Maybe it was coming out of the gray doldrums of winter or noticing the daffodils that were always part of the Easter dress photo shoot, but nothing heralded spring more than the Easter outfit.
The dress fabric came first
When I came across a minty green handkerchief linen in my pile of fabrics, I knew my next project was a new Easter dress—a special dress.
I had ordered the lovely linen some time ago. When it arrived, I was thrilled with the light, billowy hand of the fabric, but the color was not what I was expecting. Color matching is one of the drawbacks to ordering fabric online. It is so difficult to know precisely what color you will end up with. In this case, the aqua blue that I was hoping for turned out to be a lovely shade of minty green. While I liked the color, it did not work with anything else in my closet, so the yardage languished.
But then came the elusive aha moment. I thought that, as a special dress, the fabric would not need to match anything else in my wardrobe. The color and texture were perfect for my welcome-to-spring/Easter dress. I pulled out my TRJ design from Fit for Art Patterns and got to work.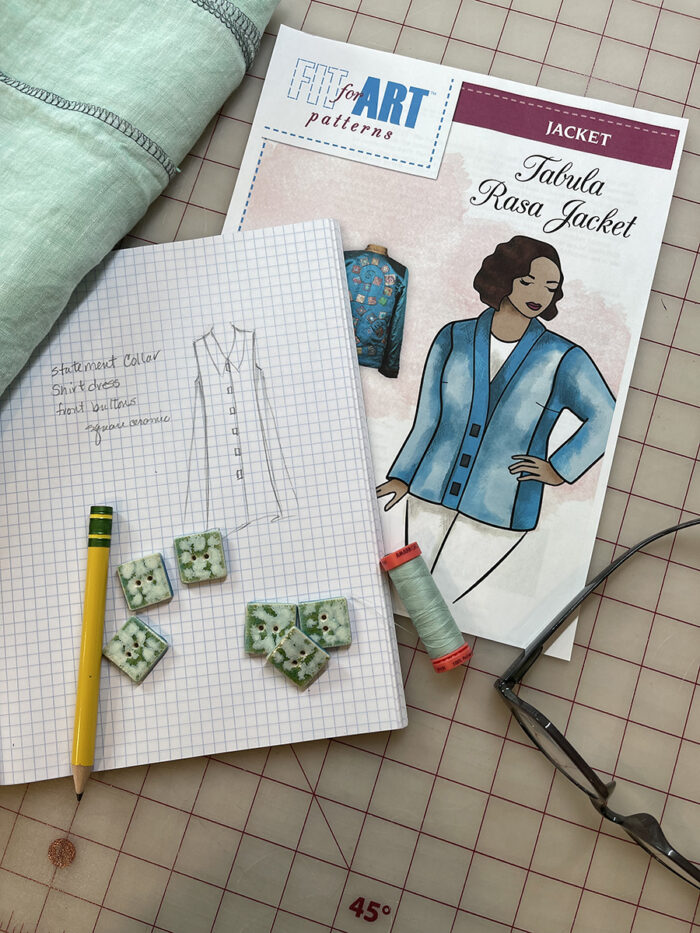 Making the dress extra special
One…
Start your 14-day FREE trial to access this story.
Start your FREE trial today and get instant access to this article plus access to all Threads Insider content.
Start Your Free Trial
Already an Insider? Log in