Riffs on a Trusted Pattern: Birthday Dress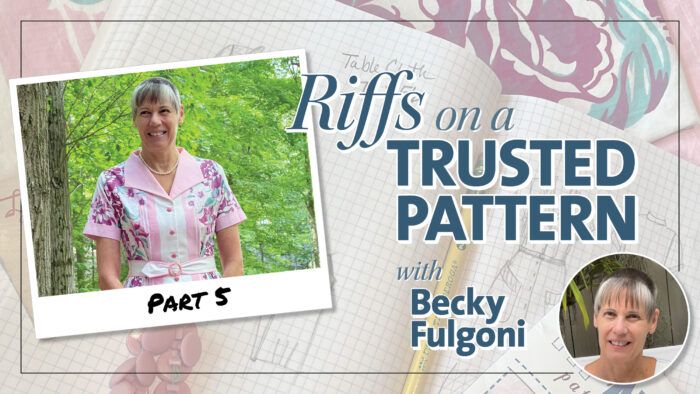 It was the lovely month of May and the beginning of spring—and my birthday. It seemed appropriate to celebrate with a new birthday dress. I decided on a 1950s-inspired dress to honor my birth year. (It was the late '50s, OK?) I surfed around on the Web and settled on a fitted bodice dress with a cut-on collar, short sleeves with a turned-up cuff, and a full skirt. I got out my growing pile of Tabula Rasa Jacket, or TRJ, riffs and went to work. (This is the fifth installment of my Tabula Rasa Jacket self-challenge.)
---
Pattern changes for a birthday dress
Collar alteration
I tackled the collar first. I knew what I wanted the finished collar to look like and decided to go for some expert help. It was a good bet that the Threads magazine website would have just what I was looking for . . . cue the Kenneth D. King video on creating this classic collar.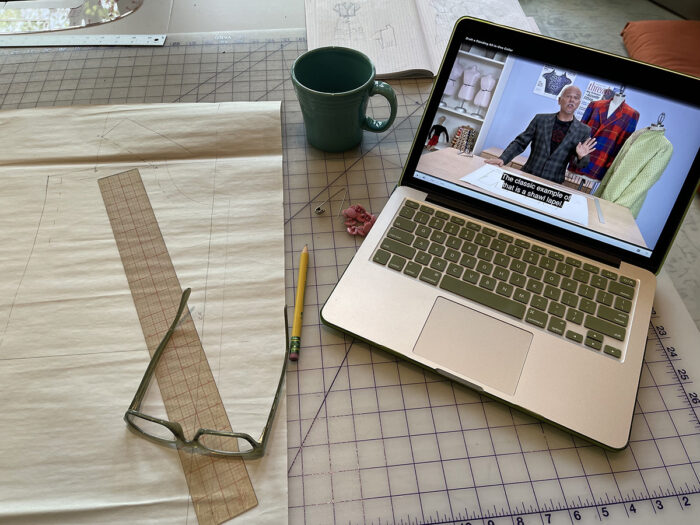 With Kenneth's excellent instruction, I drafted a cut-on collar onto my Tabula Rasa jacket.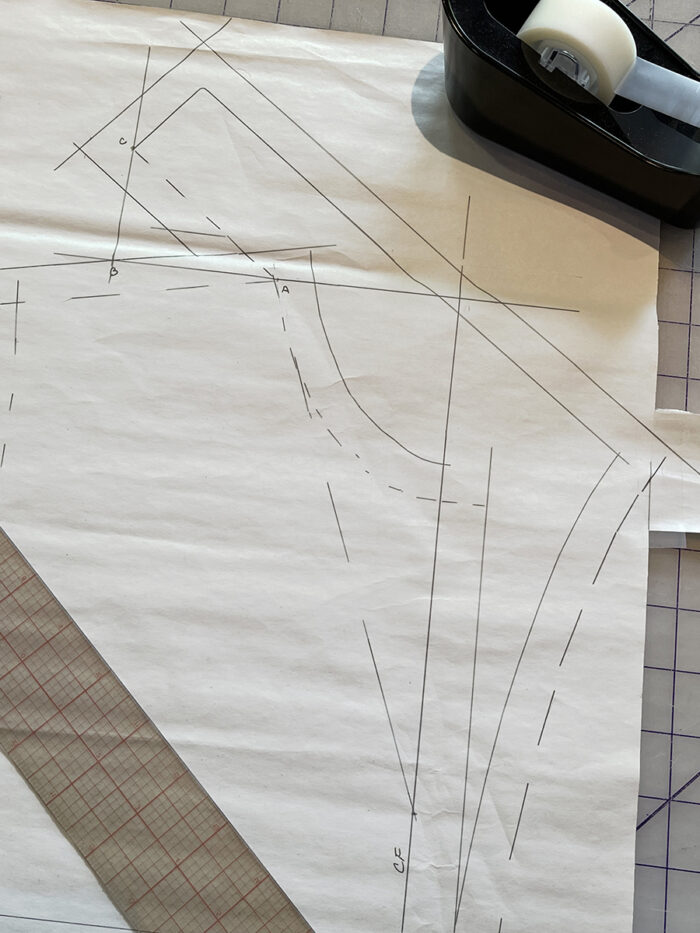 Sleeve alteration
It was on to the sleeves. My Bowling Shirt version from a few months earlier had the perfect cuffed sleeve.
Length changes
Finally, I needed to shorten the jacket to a shirt-waist bodice length, and my pattern was ready to go. Almost.
I decided that the skirt would need to be draped onto the bodice. That would happen once I got a mock-up of the bodice finished.
Here's my birthday dress bodice pattern compared to my original Tabula Rasa pattern.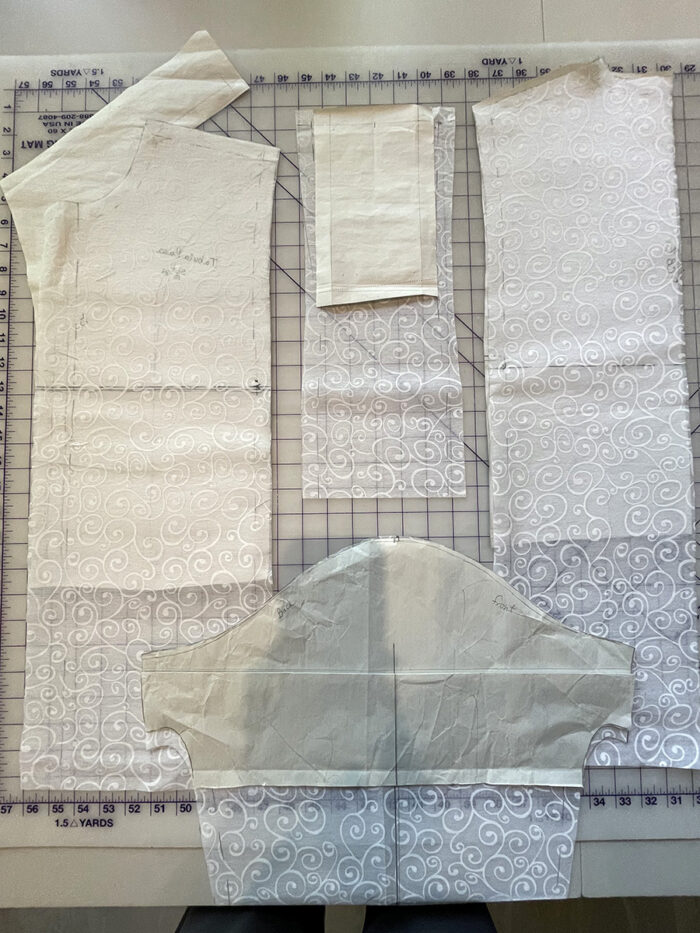 The fabric search
I did a quick reconnaissance of my stash and realized that I had nothing with the right 1950s flare. This is where my project ground to a halt.
Side note: My preferred way of working is to start with a fabric…
Start your 14-day FREE trial to access this story.
Start your FREE trial today and get instant access to this article plus access to all Threads Insider content.
Start Your Free Trial
Already an Insider? Log in