Riffs on a Trusted Pattern: Copycat Cardigan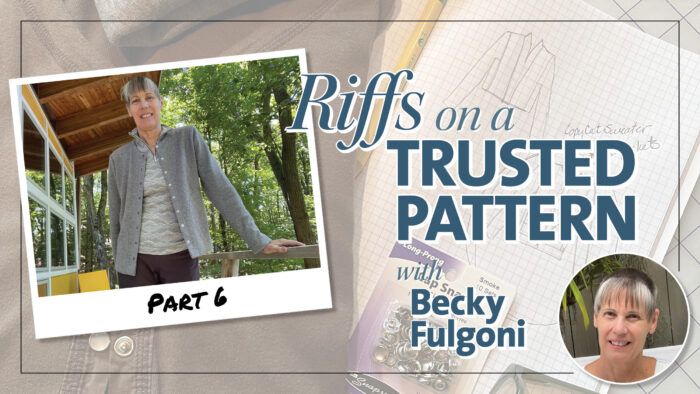 Riff number 6, the halfway mark in my yearlong challenge to create something different from a single pattern. After my flight of fancy back in time for my springtime Birthday Dress, this offering is more practical. Early summer temperatures dipped and we had lovely sunny days with nice breezes and cool "sleeping weather" nights. I found myself pulling on an old—I mean 15 years or more old—ready-to-wear (RTW) favorite. It's just a simple cardigan made from T-shirt jersey with snaps up the front, but I wear it all the time. I have tried to find another one, but even the store where I bought it eons ago has closed. As you can see, this is a crazy simple cardigan, but sometimes simple is what works. I decided I could certainly come up with copycat cardigan, and the Fit for Art Patterns Tabula Rasa Jacket would be a great starting point.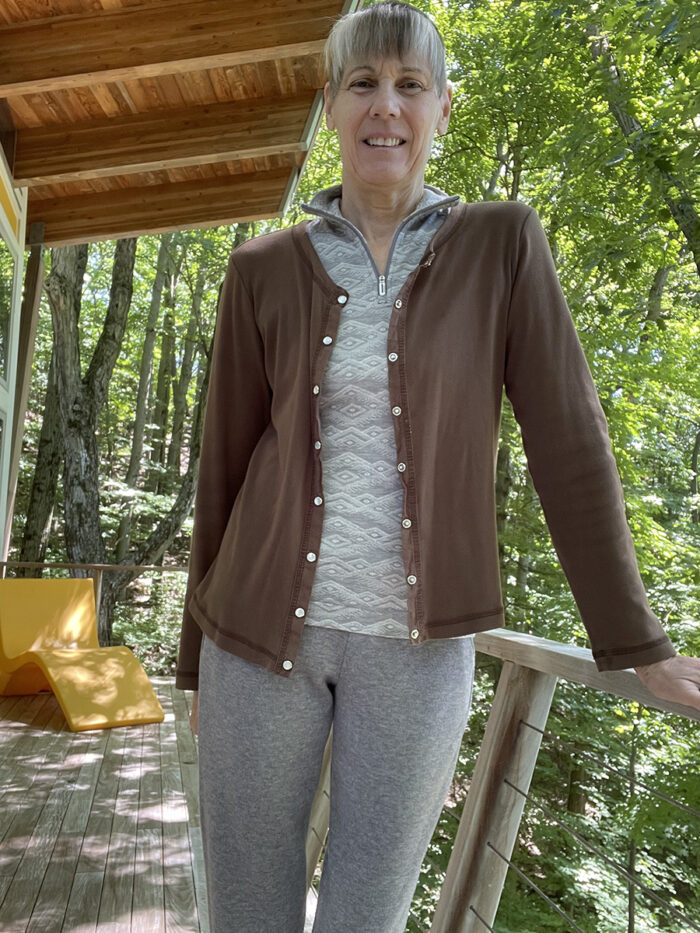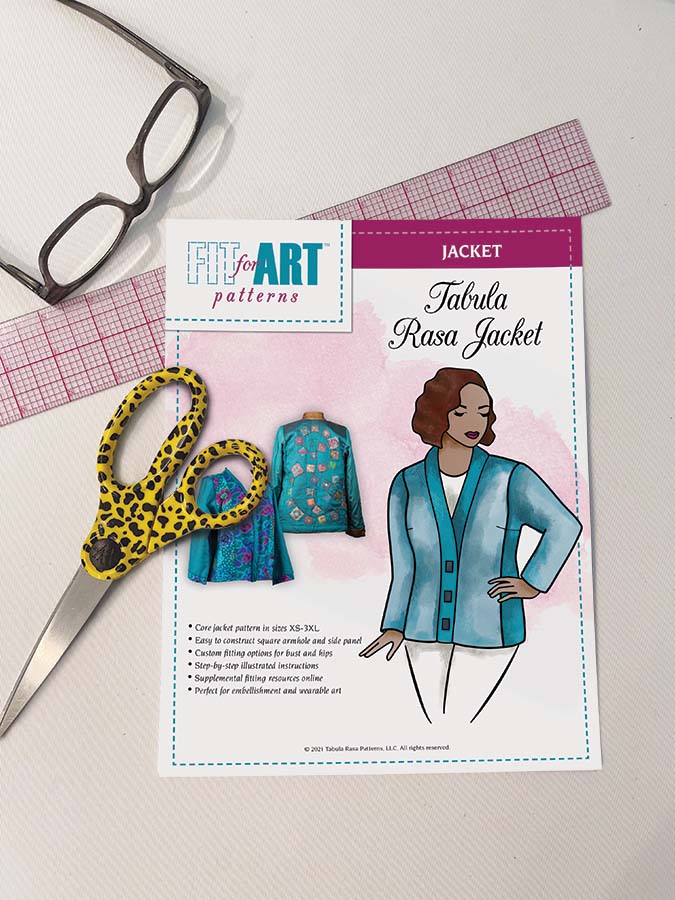 The fabric and alterations
When the lightweight knit I ordered arrived, I realized it was heavier than I was expecting. Still, the fabric is a really nice cotton blend sweater knit and just a bit heavier than my RTW favorite. It would do nicely.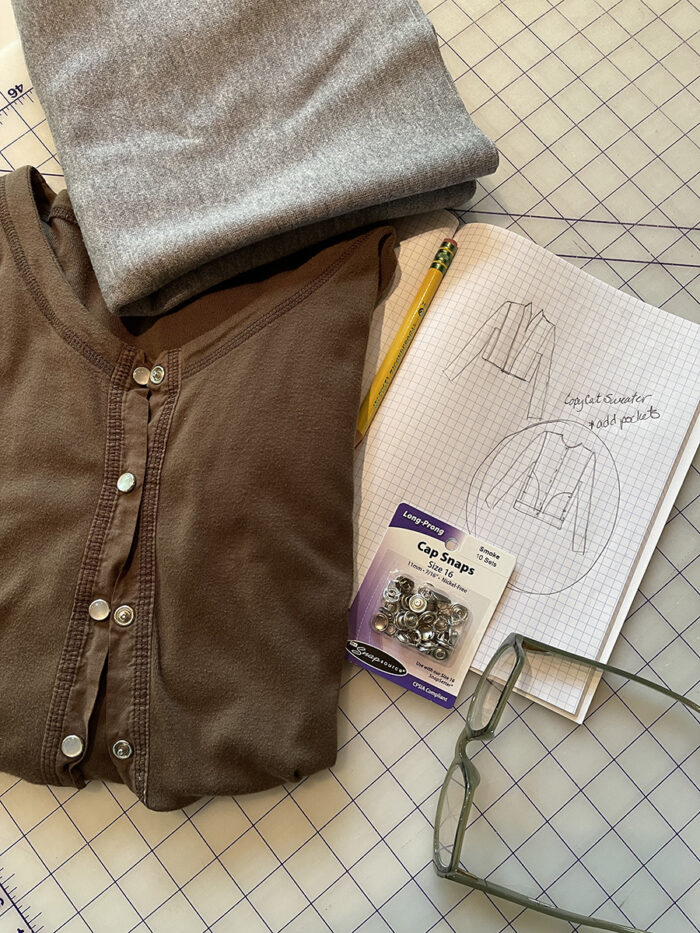 Neckline
Two of my earlier riffs, the Bowling Shirt and Birthday Dress, included a simple rounded neck with a center-front opening. This version would be even simpler since there would be no collar to figure out. I pulled out the rounded neck pattern hacks and made a few more minor adjustments to the rest of the TRJ pattern.
Pockets
I slimmed down the sleeves at the wrists and added pockets, a definite upgrade from my RTW inspiration.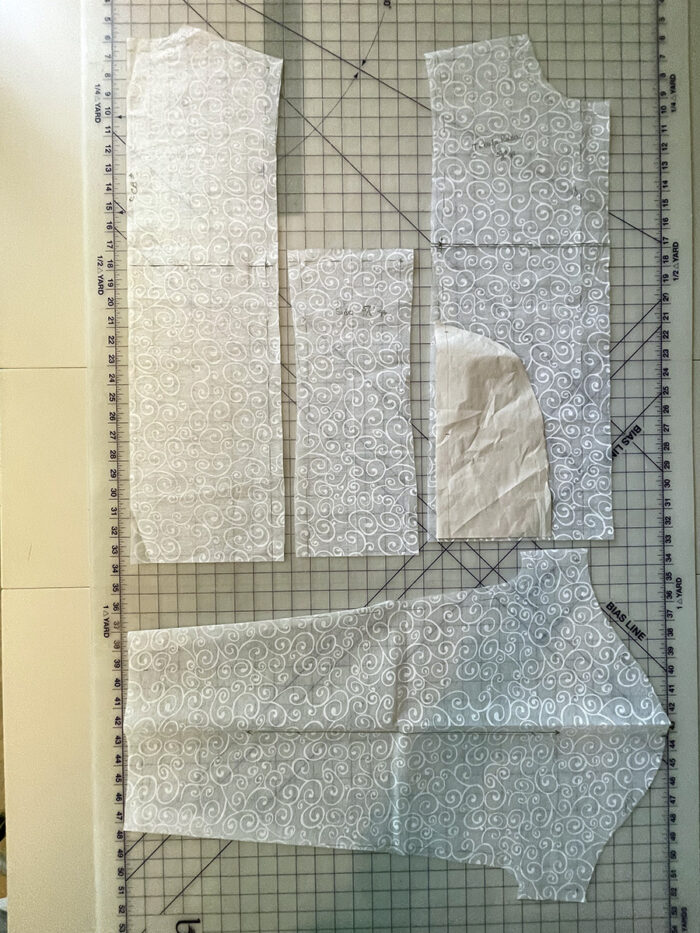 The pockets were a challenge. Three layers of the heavyweight sweater knit made an in-seam pocket bulky. I considered a single layer on the inside stitched through to…
Start your 14-day FREE trial to access this story.
Start your FREE trial today and get instant access to this article plus access to all Threads Insider content.
Start Your Free Trial
Already an Insider? Log in