Sewing for Prom and Wedding Season, with Barbie McCormick | Episode 62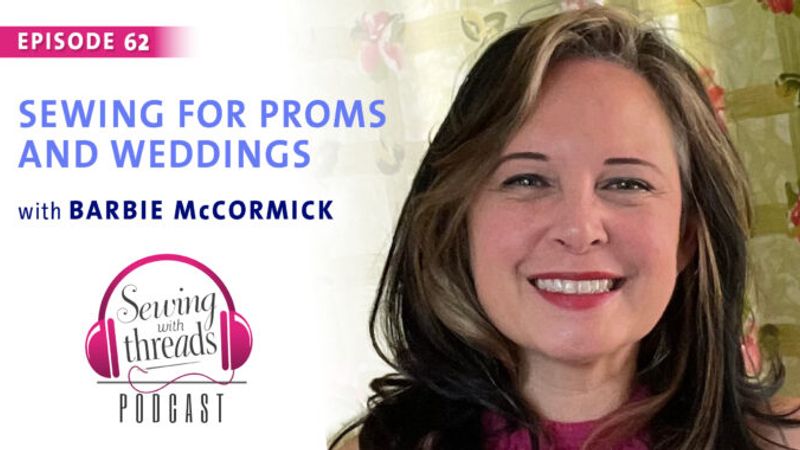 Video: Threads magazine
Prom and wedding season is fast approaching. If you want to sew a dress for any of those formal affairs, this episode of Sewing With Threads is for you. Guest Barbie McCormick, a custom clothier and alterations pro, shares her sources for skin-toned fabrics, how she deals with glitter and sequins, and her solution for hemming full skirts.
The owner of Sew Good in Nampa, Idaho, Barbie has been altering ready-to-wear gowns and creating custom bridalwear for years. She says today's special occasion styles vary widely. She sees everything from princess-like ball gowns to body-clinging minidresses. Common alterations she's done recently have involved making insets less sheer, adding straps or sleeves, bust fitting, and hemming.
Skin-toned fabrics
To provide more coverage behind sheer insets or lace garments, Barbie relies on the trend of using skin-toned linings and fabrics. She happily reports that suppliers offer more options these days, to better match the wearer's skin tone. Her go-to skin-toned fabric suppliers are:
Bias Bespoke also supplies corsetry, pocketing fabrics, tulle, and mesh-based zippers.
Listen in for Barbie's solution when you can't find a perfectly matching skin-toned tulle or organza.
A frequent challenge winner
Barbie has competed in and won several challenges sponsored by Threads for the Association of Sewing and Design Professionals. Perhaps her expert garment designs, construction, and finishing techniques are influenced by her experience working on many kinds of alterations and custom sewing projects. She explains she is constantly learning about fabrics and noting sewing techniques used to achieve ready-to-wear looks.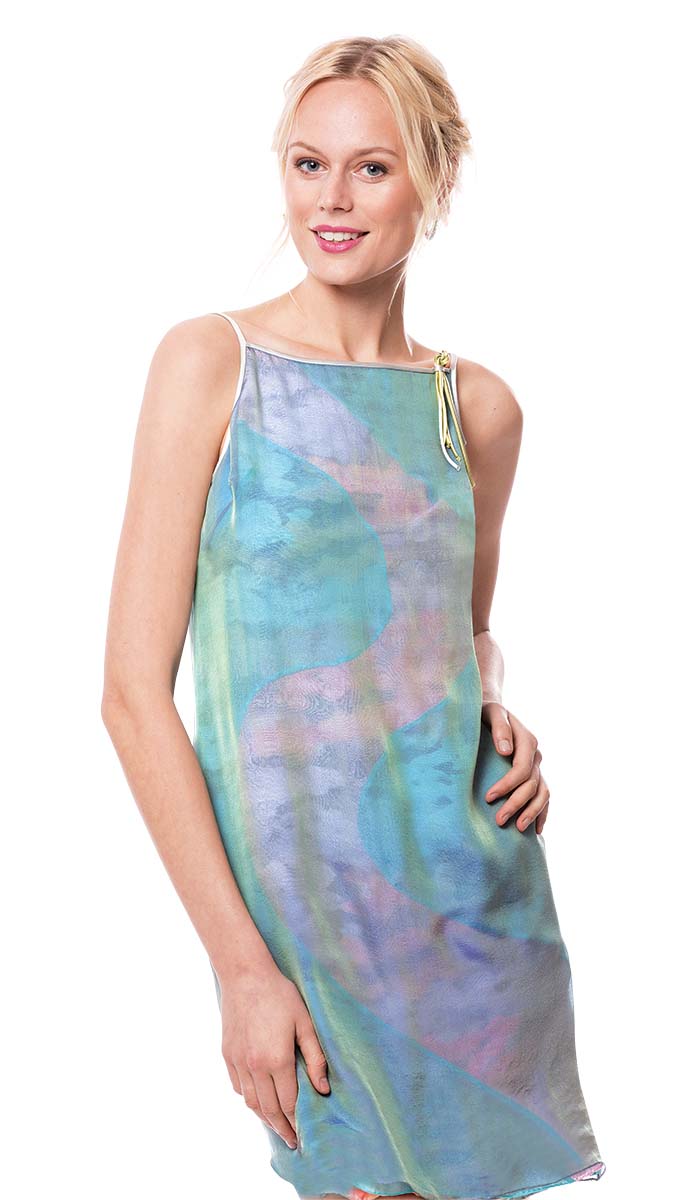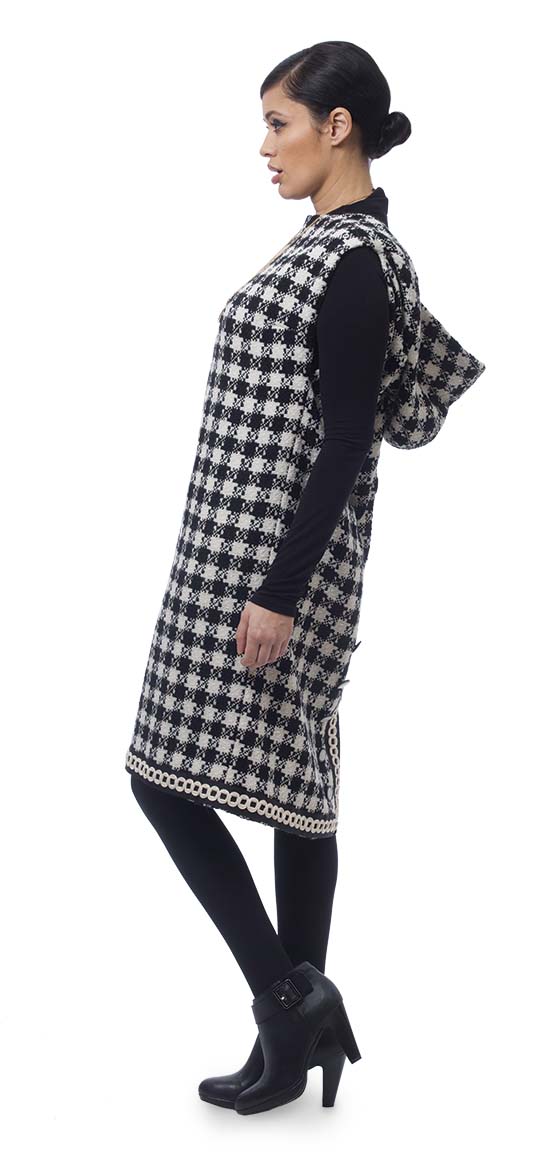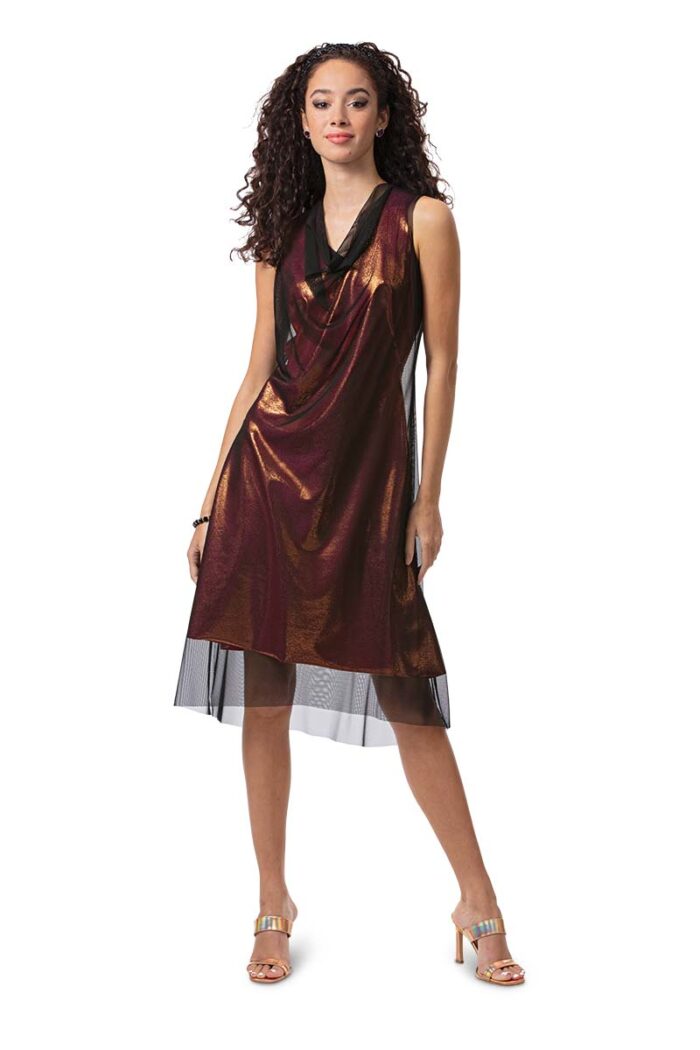 Glitter and sequins
How does Barbie deal with glitter and sequins?
"The less dimension to any embellishment the more likely it is that you can sew right over it," she says. However, some are stacked, layered, or glued on in clusters. She notes the tools and methods—including hand-sewing— that she employs when altering all types of glitter- or sequin-encrusted garments.
Hemming a chiffon wedding gown
Barbie recently made her daughter's wedding gown using about 25 yards of lilac-hued chiffon. Some 20 yards alone went into the dress's skirt. Hemming that much chiffon would have been laborious. She saved herself hours of work when she realized she could borrow a technique used by 19th-century designer Charles Frederick Worth. Often referred to as the father of haute couture, Worth would put a fabric's exposed selvage edge at a gown's hem as a form of decoration. Barbie did the same on her daughter's gown.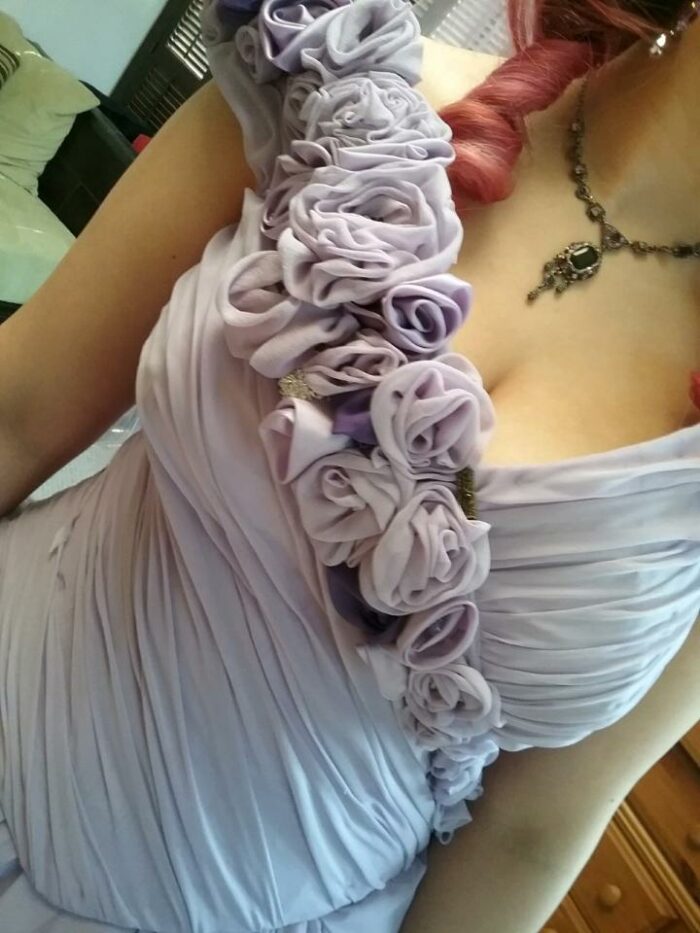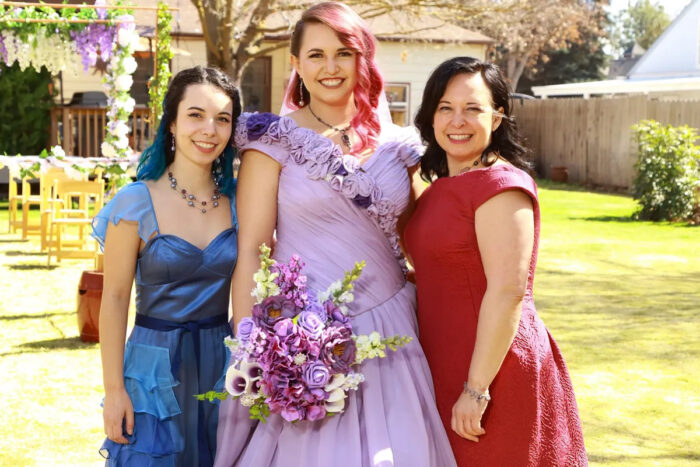 Best piece of advice
Barbie offered her most important piece of advice for sewing during wedding season and any time of year. This tip "is a lot of time and effort up front, she says. "But it will save you so much tears and pain and trouble later on." Tune in to discover what it is and how it has been a key practice in her custom work.
---
Find out more about this custom dressmaker at BarbieMcCormick.com. She also collaborates with colleague Linda Homan to teach couture sewing workshops in Palm Springs, California, through LoveCoutureSewing.com.