Creating Diary Quilts, with Heidi Parkes | Episode 61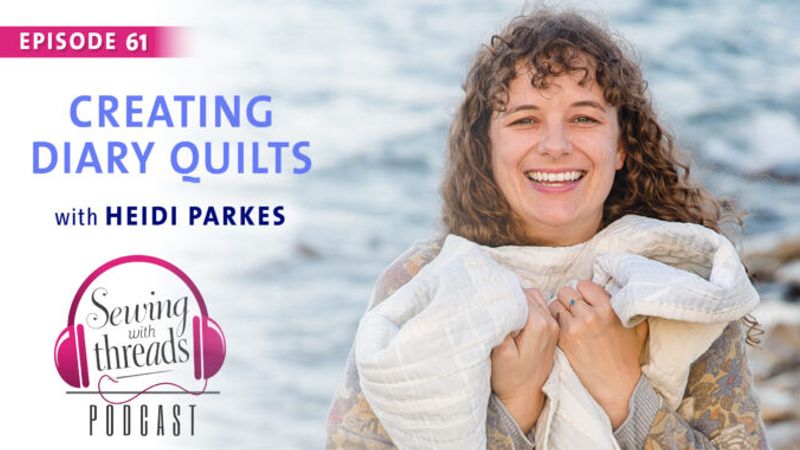 Video: Threads magazine
Quilt artist and teacher Heidi Parkes knows where her "relaxed happy place" is, and it has everything to do with creating diary quilts. She discusses the art of diary quilting and how she came to it, in Episode 61 of the Sewing with Threads podcast. She also shares more of her process in "Quiltmaker Heidi Parkes Tells Stories Through Her Diary Quilts," and in Threads #221, Spring 2023.
---
A creative endeavor Heidi Parkes loves
Today, she creates about 10 diary quilts a year.
"There's nothing like my hands expertly doing what I love to do," she says. "I am in that flow state, and it is delicious."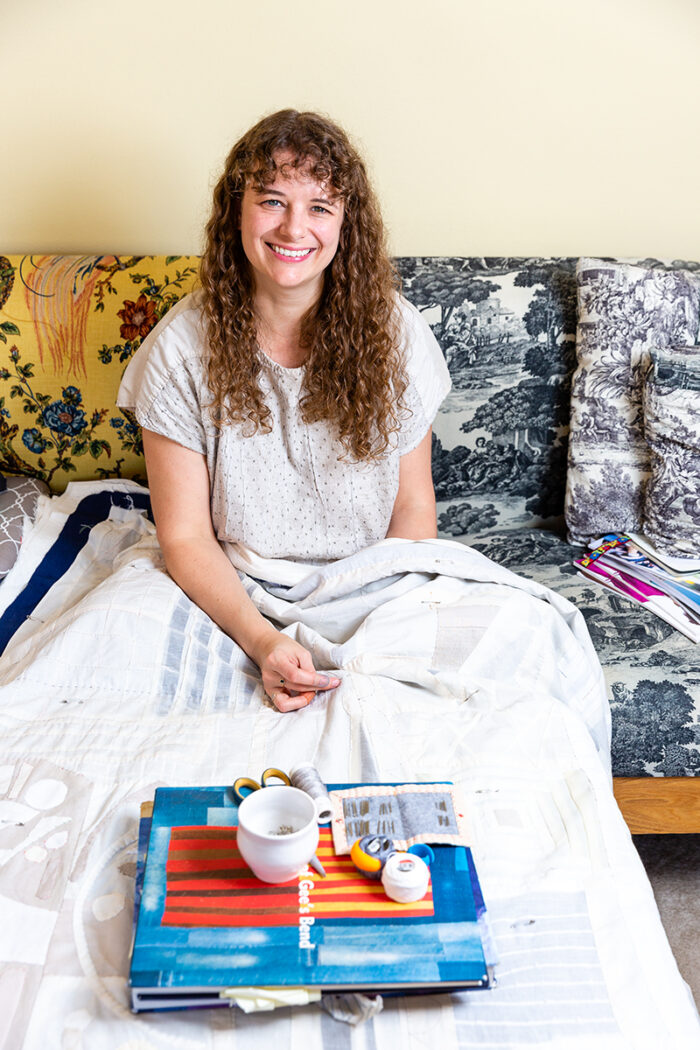 Heidi prefers to call her sewn pieces "diary quilts" rather than autobiographical or memoir quilts. She also explains the different ways anyone can approach making their own diary quilt.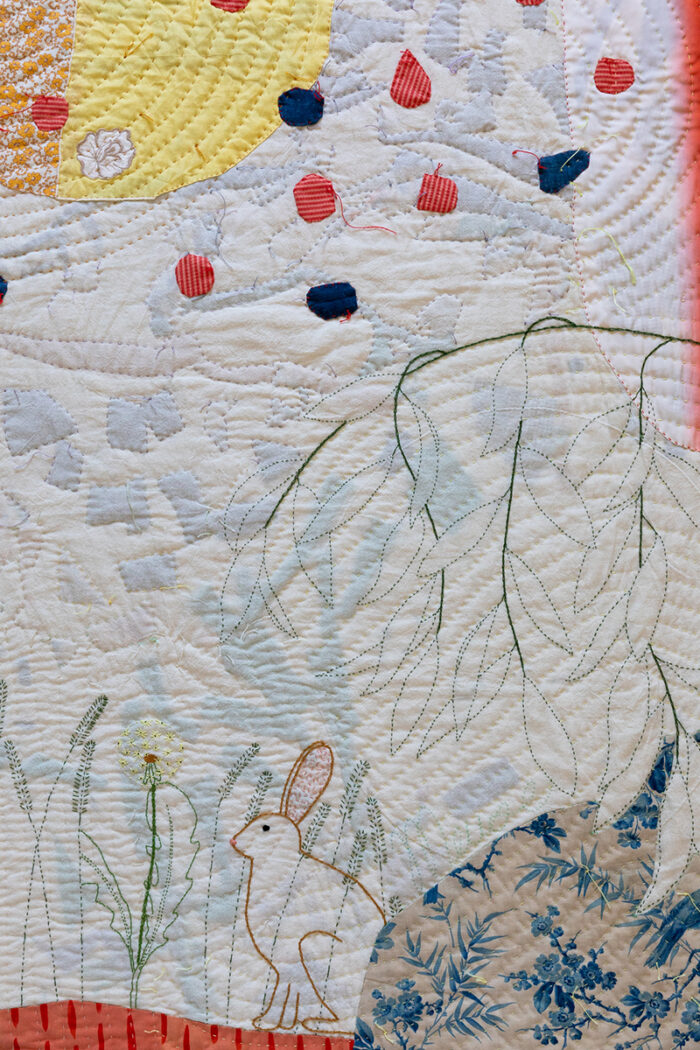 The artist describes the multiple—and nearly simultaneous—dramatic changes in her life where quilting played a key role. Her abstract quilts are deeply personal and often incorporate fabrics from retired favorite garments and other textiles, such as tablecloths and curtains from her past, to tell her story. One tablecloth that has found its way in 10 of Heidi's quilts belonged to her mother and had graced the dining table at family gatherings for more than two decades.
Heidi also discusses what she does when she hits a creative block and what keeps her going with her quilting practice.
Quilting supplies
Besides mining her closet and other areas of the house for fabrics, she generally uses unbleached muslin that she often dyes naturally.
For quilting stitches, she uses a thick thread: DMC pearl size 8.
For the inside layer, she uses Warm & Natural cotton batting.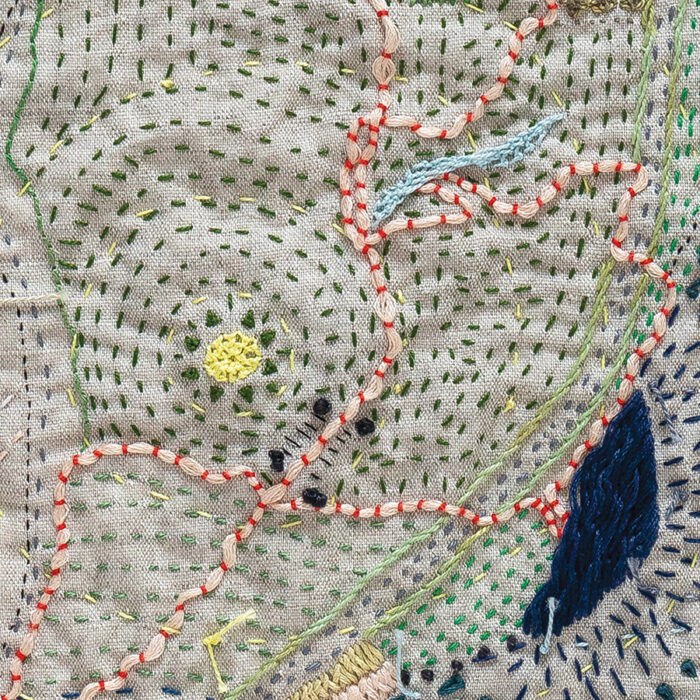 More from this artist
Listen in to hear more about Heidi's diary quilts. To find out even more about Heidi Parkes, check out her website. It includes a gallery of her quilts and links to classes she teaches. Also find her on Instagram @heidi.parkes. On YouTube @HeidiParkes, she offers several video series, including diary art, hand yoga, and a discussion series called "Soft Bulk."
---
We have created a podcast survey to help guide our content. Please take a moment to answer a few questions.