A Year of "Re": Rehabilitate Forgotten Treasures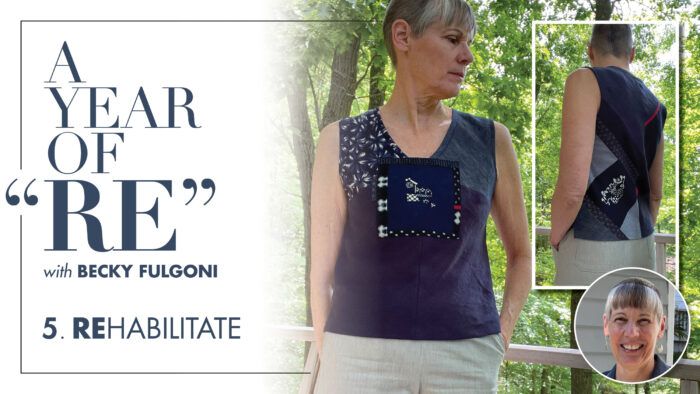 The Year of "Re" continues with a garment that has been 28 years in the making. People who are unfamiliar with the idea of a fabric stash may find that surprising. Anyone who sews, however, knows that fabric can marinate for decades, awaiting the perfect project. In this case, it is almost three decades.
Time to rehabilitate indigo scraps
My husband made a trip to Japan in 1995. While there, he asked one of his Japanese work colleagues where he might find something to take home to his wife who sews. In no time, he was wandering around the fabric districts among the indigo stalls and collected a lovely assortment of bits and pieces that would fit in his small suitcase. He knows me well and was sure I would be delighted with these wonderful scraps. And I was. That was 28 years ago, and I finally dug them out and decided to "rehabilitate" them for my May "re" project.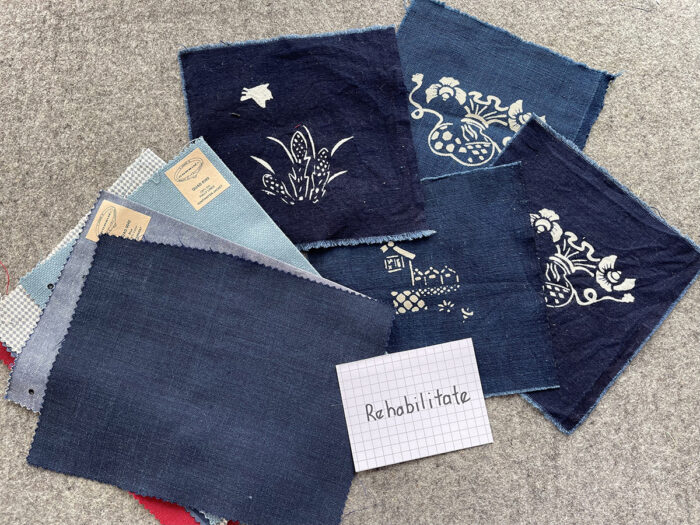 Building a top from fragments
When I chose the word "rehabilitate" from my stack of "Re" words, I knew I was looking for something that had been loved at some point and needed a bit of TLC (tender loving care). Unearthing the almost forgotten indigo pieces was just the inspiration I was looking for. Because they were literally scraps, I would need additional scraps to end up with a full-size garment. I dug deeper and collected all the indigo-ish fragments I could find. There was nothing much bigger than a fat quarter and most of the pieces were much smaller than that. Rehabilitating this pile was going to be a challenge.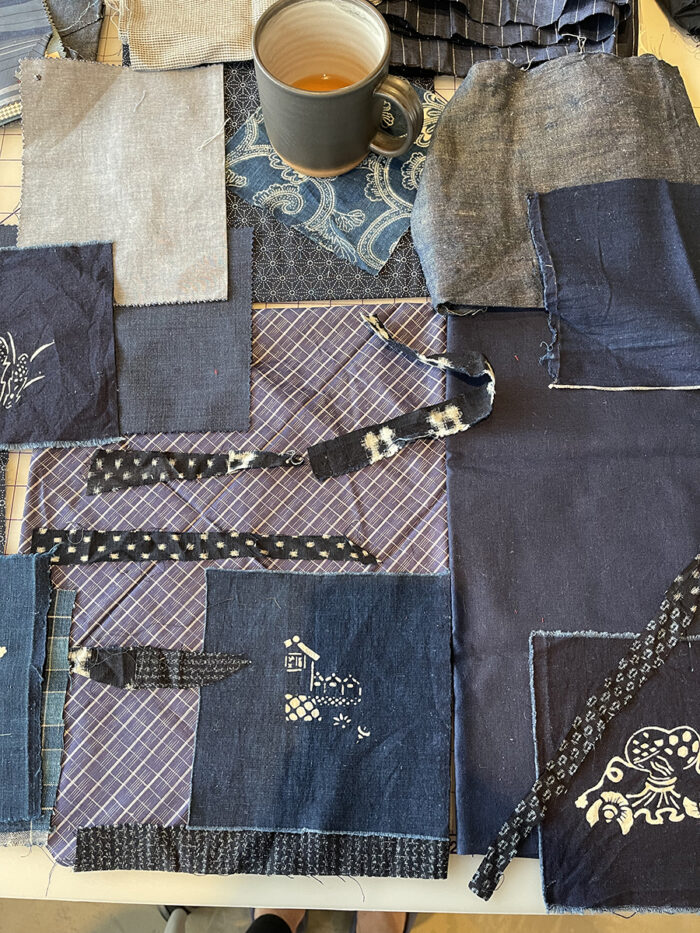 My first order of business was to make some fabric. I had chosen a pattern I like to cut on the bias. So I started piecing together my bits and bobs hoping…
Start your 14-day FREE trial to access this story.
Start your FREE trial today and get instant access to this article plus access to all Threads Insider content.
Start Your Free Trial
Already an Insider? Log in