A Passion for Teaching, with Joi Mahon | Episode 66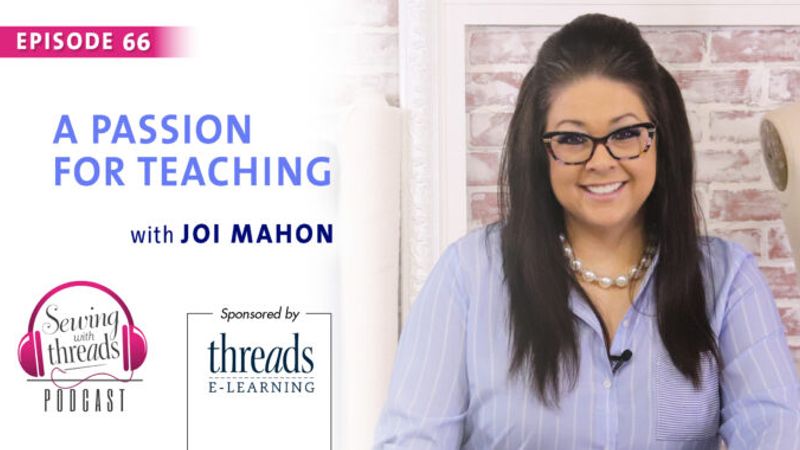 Video: Threads magazine
Learn how author, sewing pro, and teacher Joi Mahon went from doll clothing designer as a youngster to custom bridalwear designer who runs her own business as a grown-up. She shares her journey, including chance meetings and surprising phone calls that led to her success, in Episode 66 of Sewing with Threads.
Today, Joi runs her own sewing and design studio in Sioux City, Iowa, and serves as a McCall's pattern designer and Craftsy instructor. Known online as Designer Joi, she began sewing at age 6, became a tailor's assistant during her freshman year of high school, and taught her first class at age 14.
Joi shares her sewing devotion
"I teach to the love and enjoyment before I teach to the meticulous and precision" aspects of sewing, she says, "because if you don't love something, you are never going to get there."
One of Joi's early experiences teaching teens how to make pillowcases made her realize how she can have an impact as a class instructor and make sewing enjoyable.
Joi recommends that those who want to learn how to sew or hone their skills find a good instructor. Listen in for her tips on locating one.
Take a class taught by Joi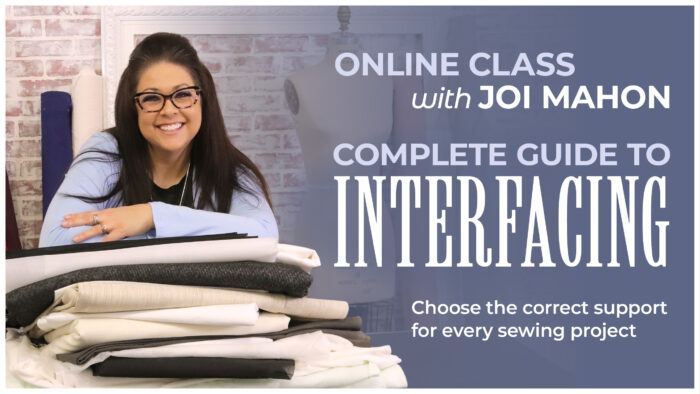 You can take an online course taught by Joi through ThreadsMagazine.com. Joi walks through how to choose and use interfacing for your sewing projects in Complete Guide to Interfacing.
Find Joi Mahon on Facebook at Designer Joi's Perfect Pattern & Fit Club; on her website at DesignerJoi.com, and on Instagram @designerjoi.
Be sure to also check out some of Joi's articles at ThreadsMagazine.com.
---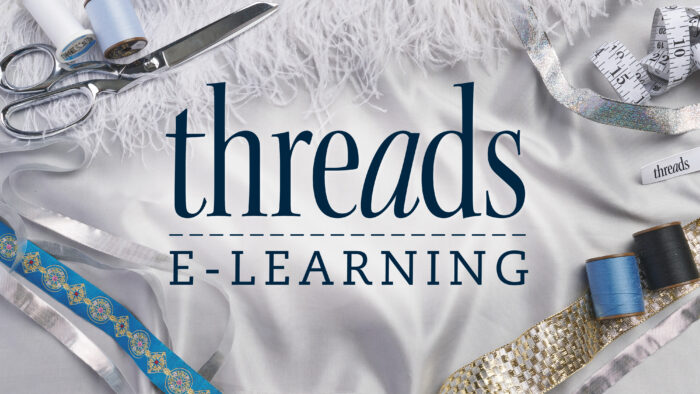 We have a special offer for our faithful listeners. The promo code "Podcast20" takes 20 percent off the tuition for some of our e-learning online courses. The course lineup includes classics by Kenneth D. King, Pamela Leggett, and other trusted sewing instructors. You can count on Threads for expertise in these on-demand learning experiences. Learn at your own pace anytime you want to log in. Check out the course lineup at ThreadsMagazine.com/elearning, and don't forget to apply the code "Podcast20" for your 20 percent discount.
---
We have created a podcast survey to help guide our content. Please take a moment to answer a few questions.