Building a Collection, Part 1: Inspiration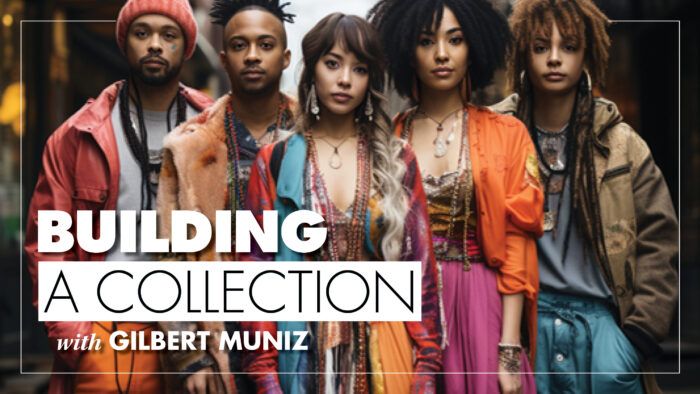 In the fall of 2023, the school where I teach is hosting a faculty fashion show. Of course, I am participating, but the idea of designing and producing a capsule collection has settled in, and the excitement of the spectacle has subsided into an ever-expanding mountain of work.
So, where does one start designing a collection? What exactly is a collection? What is a fashion show?
Defining a Collection
Let's take this one step at a time by explaining what a collection is.
According to Merriam-Webster, a collection is, "an accumulation of objects gathered for study, comparison, or exhibition or as a hobby." As it relates to fashion, they define it as, "a set of apparel designed for sale usually in a particular season," meaning, a fashion house is continually creating a new collection each new season. This definition is correct, but in my case, I am creating what is referred to as a capsule collection. This is a limited set of designs that are essentially one-off pieces that, for this show, will only be used as an exhibition. I have no intention of profiting from this show. Sure, I'll sell a sample if someone wants it, but I am not going into production with any of these pieces. This means I am not sending the pieces off to a manufacturer to have them reproduced.
Major fashion houses have been getting more into capsule collections lately, especially collaborative collections. These are smaller collections that are usually not directly related to the main fashion house designs. Take the Spring 2022 collaboration between Versace and Fendi. It was dubbed Fendace and, while a limited production, was relatively successful.
It was a hit with fans of the houses and spawned a tote bag I would sell a kidney to get my hands on,…
Start your 14-day FREE trial to access this story.
Start your FREE trial today and get instant access to this article plus access to all Threads Insider content.
Start Your Free Trial
Already an Insider? Log in