A Year of "Re": Rework from the Mending Pile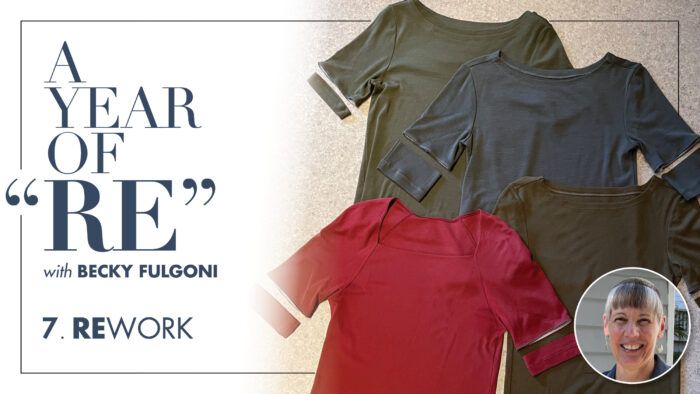 The other day, someone asked me if I do alterations. While I managed to keep my horrified expression under control, my verbal response was less measured. I think I mentioned something about "gouging my eyes out." As you might guess from my reaction to the question, I definitely prefer starting from scratch. But I don't think a Year of "Re" would be complete without at least one dive into the mending/altering pile. At my home, this is usually the place that garments go until they are hopelessly out of style and can be taken off to the thrift store without guilt. It was in said pile that I found four candidates to go with my word of the month: Rework.
Sleeve Shortening x 4
Not so long ago, I had decided that my T-shirts should have longer sleeves. I'm not talking about full or three-quarter length, but somewhere north of my elbow. I can't remember the thinking behind this decision, but the four shirts that had landed in the mending pile all had this unfortunate feature. These awkward sleeves were the reason they had been removed from active wardrobe duty. Everything else about them was fine, particularly the gorgeous wool jersey they were made of. I had come across Smartwool deadstock, and used it to make the shirts. Now I couldn't let a goofy sleeve length take it out of circulation. It was time for some production line reworking.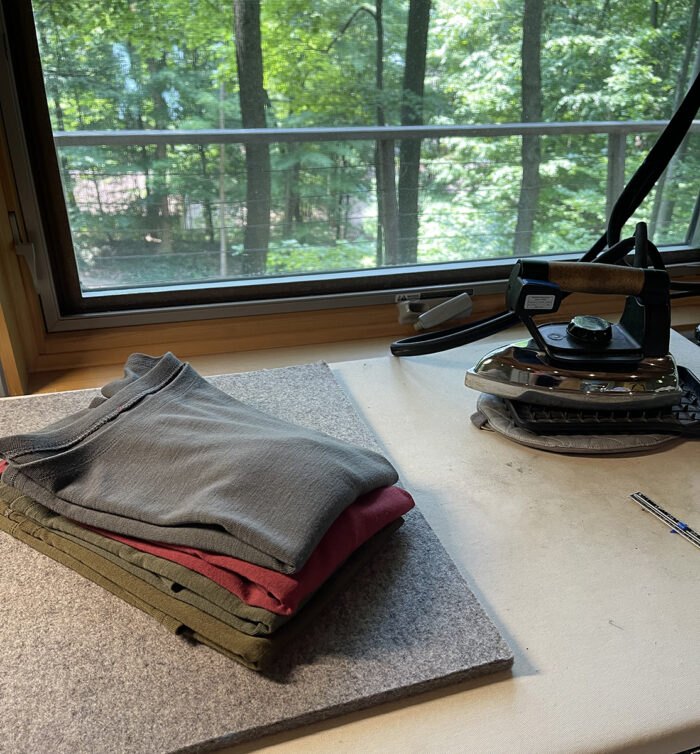 To begin, I figured out what sleeve length I like to wear. I had obviously ignored this step when constructing the tees. I determined that about 8 inches from my shoulder point to the hem was comfortable and would get these shirts back in action. One shirt suffered from a too-long-hem as well as the too-long-sleeve, so…
Start your 14-day FREE trial to access this story.
Start your FREE trial today and get instant access to this article plus access to all Threads Insider content.
Start Your Free Trial
Already an Insider? Log in