A Year of "Re": Reimagining Art as a Garment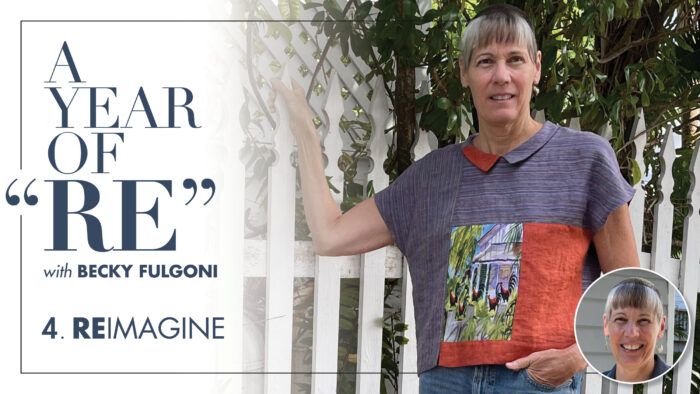 My Year of "Re" continues with "reimagine." My first thought when I saw this word was to reimagine something I had made. There certainly would be plenty of candidates. But I remembered a piece I had picked up at an art fair a few years ago. The artist had printed some of her work onto pieces of fabric. What sewist could resist that? Certainly not this one. I picked a whimsical painting of Key West chickens—roosters, specifically—and I have been folding and unfolding, thinking about and admiring it for a few seasons now. I had thought I might frame it and hang it on the wall—a  standard thing to do with art. When "reimagine" popped up, I thought of it again. So for this month's project, I would be reimagining art as a garment.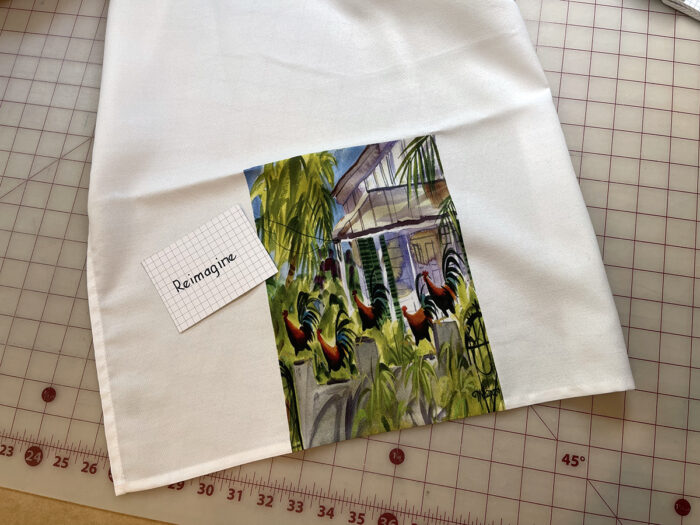 A cute way of reimagining art
Before we get carried away with cutting and sewing, let me give you fair warning about what you are about to see. For as long as I can remember, when spring comes along something happens in my brain, and I end up creating something too cute for its own good. Some pastel, ruffle-bedecked confection that only a 4-year-old Disney princess could love—or wear. I can't explain it, and once I realized this phenomenon was happening again, I did try to avoid it, but to no avail. For some inexplicable reason, I just have to do it. As I pondered my cute chicken print, I had a suspicion that this was going to be the one for 2023. Here we go again—cute overload alert.
Piecing required
The fabric print was definitely not large enough on its own to become a garment, so I collected a few options to fill in the gaps. A multicolored linen…
Start your 14-day FREE trial to access this story.
Start your FREE trial today and get instant access to this article plus access to all Threads Insider content.
Start Your Free Trial
Already an Insider? Log in