Pattern Review: How to Do Fashion No. 11 Malmø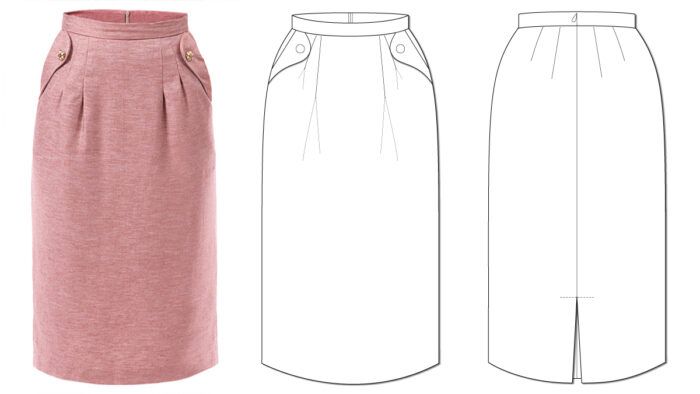 Vintage-Style Fitted Skirt
Skill Level:
A simple skirt to assemble. The most significant challenge could be adding the pocket flaps detail for version 3.
Size Range and Fitting:
European sizes 32 to 54 [US sizes 0 to 22] for waists 24 inches to 47 inches, and hips 35 inches to 58 inches. There are 3 inches of ease at the hip, with more ease in front due to the partially sewn-down pleats.
Fabrics:
Suitable for light- to medium-weight woven fabrics, with or without stretch, in fibers such as cotton, silk, wool, rayon, or linen.
Style and Sewing Details:
This is a pencil skirt with a pegged cut that tapers to the hemline. Size 32 is 26 inches long and measures 31-1/2 inches in circumference at the hemline. It is a chic choice for office attire or elevated daywear.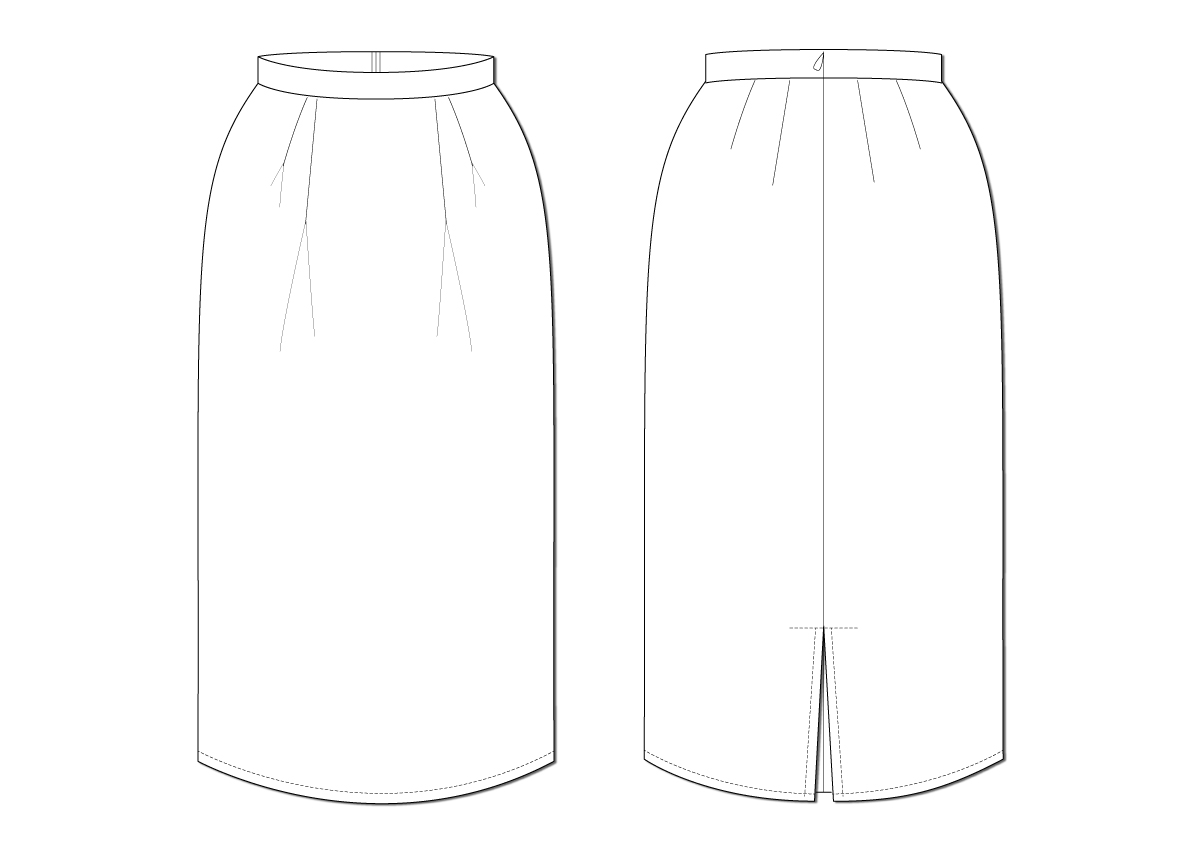 The finished garment measurements are not listed. It is important to compare body measurements to the flat pattern. Due to the close fit of the skirt, it is also advisable to make a muslin.
All views have a 1-1/4-inch-wide waistband, four partially sewn pleats across the front, four darts in back, and a center-back zipper closure.
An extension in the center-back seam forms an inverted box pleat. This vent pleat is 7 inches long and extends 3-1/2 inches to each side of the center-back seam.
View 1 has a plain front. View 2 and 3 have angled side-seam hip pockets. View 3 also includes shaped decorative pocket flaps, each with a nonfunctional button.
The view 3 pocket flaps are an ideal place for embellishment such as cherished buttons, embroidery, beading, piped edges, and so forth.
The yardage and supply lists are accurate and complete. They are in metric amounts, but it is easy enough to convert to imperial measurements.
Be mindful of the seam allowances; they are 3/8 inch wide, narrower than on many patterns.
The sewing order is not traditional, but it makes for easy construction. Sew the back darts, the front pleats, then the pockets and side seams. Next, add the waistband, insert the zipper, and then sew the center-back seam before hemming and finishing.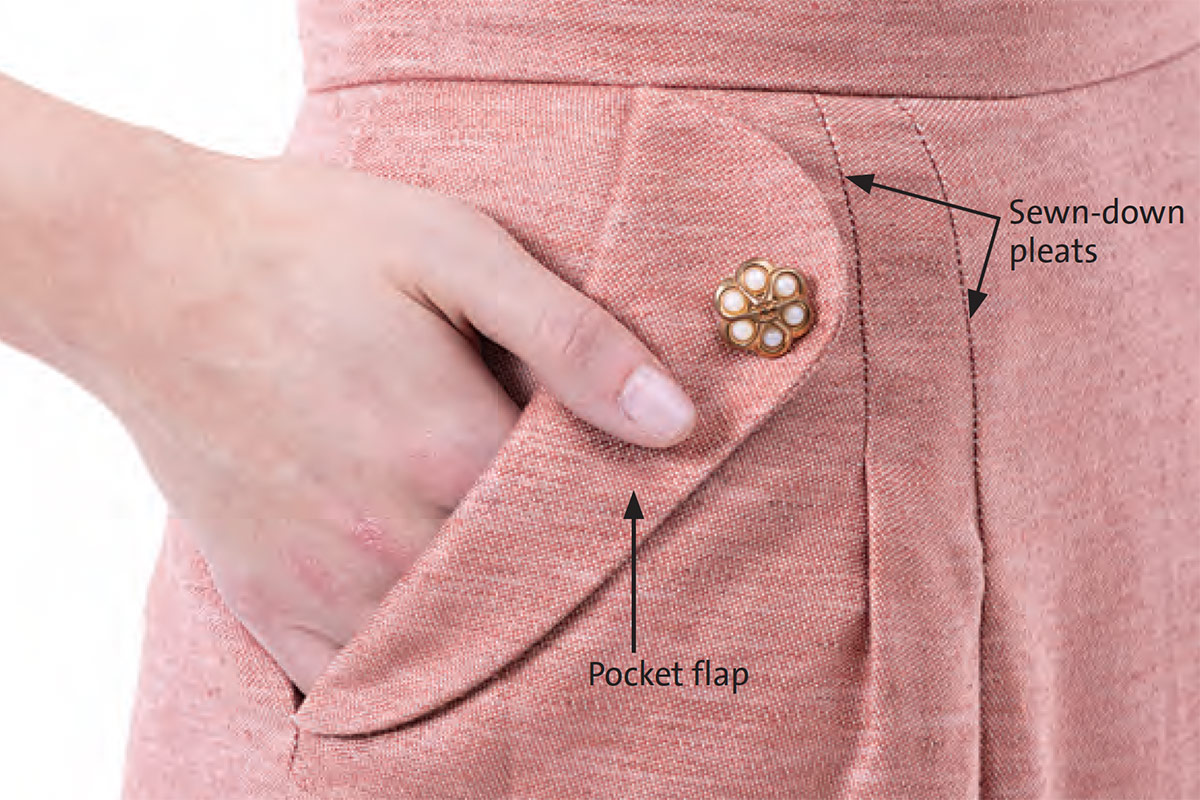 This review was originally published in Threads #223, Fall 2023. Have you made this pattern? If so, be sure to share pictures in our Readers Closet gallery.
Photos: Jack Deutsch. Illustrations: Kelly Keenan.