The Story Behind the Doll Couture Book, with Kenneth D. King | Episode 70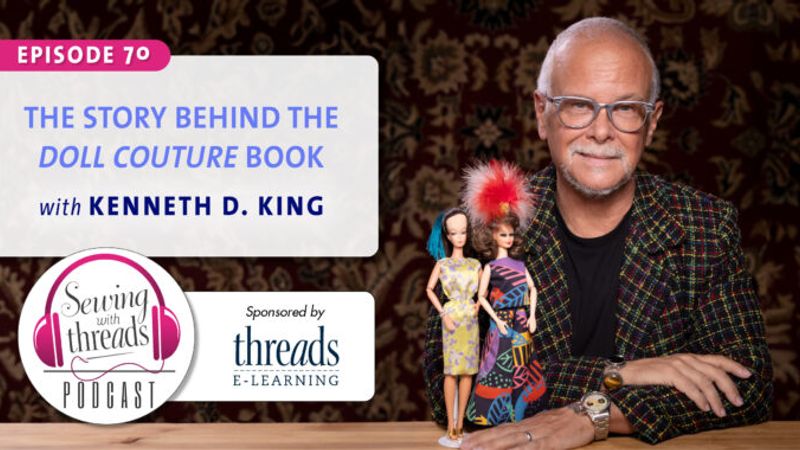 Video: Threads magazine
Not many people can say they have lain in the middle of Broadway or New York's Times Square to snap doll photos without imminent danger of getting run over. Couture designer and Threads Contributing Editor Kenneth D. King did it, though. In Episode 70 of the Sewing with Threads podcast, he shares the details of these true feats among others that led him to write his upcoming book.
About Doll Couture
Kenneth explains how he created Doll Couture: Creating Custom Clothes Featuring the Story of Lola (The Taunton Press, 2023), which may be considered a grown-up account of playing with 11 1/2-inch dolls. He draws on his personal experience and his imaginings as a child while playing with Barbie. Then he takes doll play to a new level.
Doll Couture is "a storybook with sewing," he explains. Its high-drama plot surrounding Lola the Showgirl includes plenty of his stitching expertise, too. "At every plot point in the story, the outfits that Lola wears we have the patterns to, we have the instructions."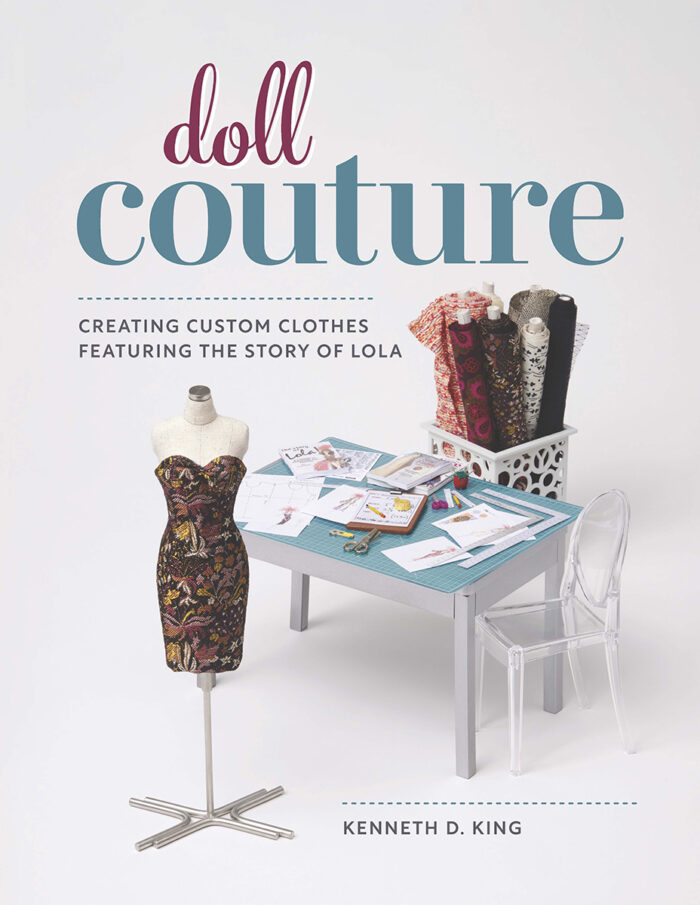 The story-sewing book combination is unusual. Kenneth says the only other book he knows that has come close to his concept was published in 1913. The Mary Francis Sewing Book by Jane Eayre Fryer was meant to teach girls how to sew. Kenneth wrote his book, due out December 12, 2023, for a more mature audience, as revealed by the storyline and fine garment-sewing techniques.
The Background
For the backstory of Lola, Crazy Bella, and Kenneth's other doll characters, he recommends checking out LolaTheShowgirl24 on Instagram or his own Instagram channel.
See Threads #224, Winter 2023, for Kenneth's instructions on making palazzo trousers for Lola or any 11 1/2-inch doll.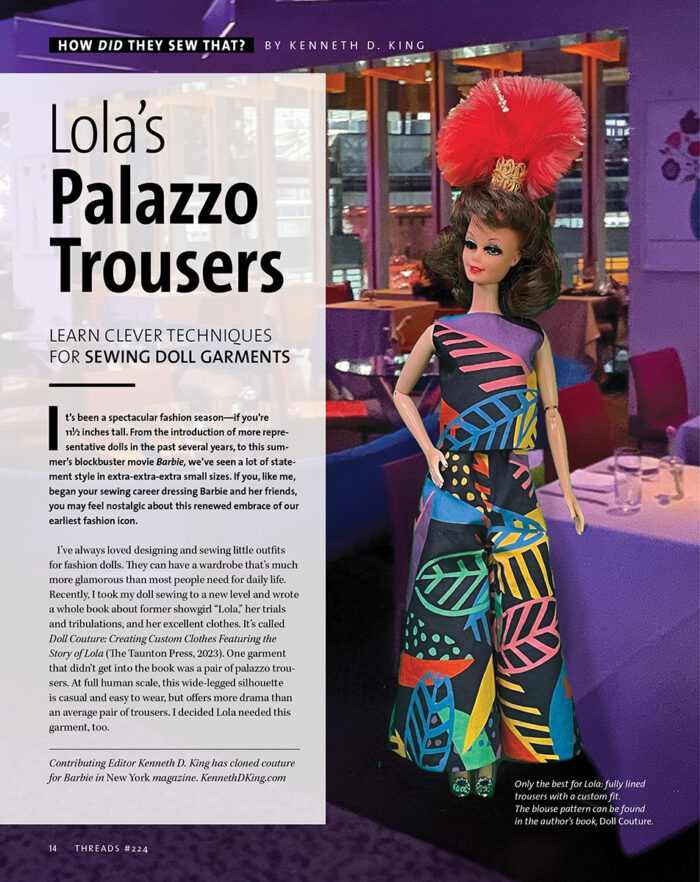 But tune in to this entire podcast for more about the story Kenneth conceived, his risky photo-taking in the name of his doll characters, and which garment patterns he included in the book.
---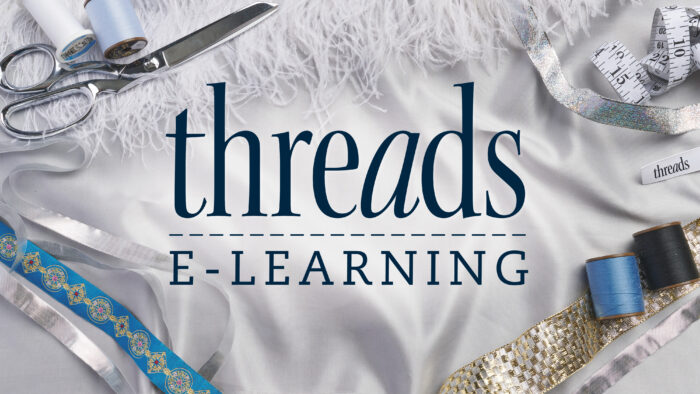 We have a special offer for our faithful listeners. The promo code "Podcast20" takes 20 percent off of the tuition for our exciting on-demand e-learning courses. The code is good through December 2024. The lineup includes classics like Smart Fitting, Smart Tailoring, and Smart Sewing Order by Kenneth D. King. Plus, you'll find courses by other trusted sewing instructors. You can count on Threads' expertise in these online on-demand learning experiences. Check out the course lineup at ThreadsMagazine.com/elearning, and don't forget to apply the code "Podcast20" for your 20 percent discount.
---
We have created a podcast survey to help guide our content. Please take a moment to answer a few questions.