pinkish heirloom with flounce collar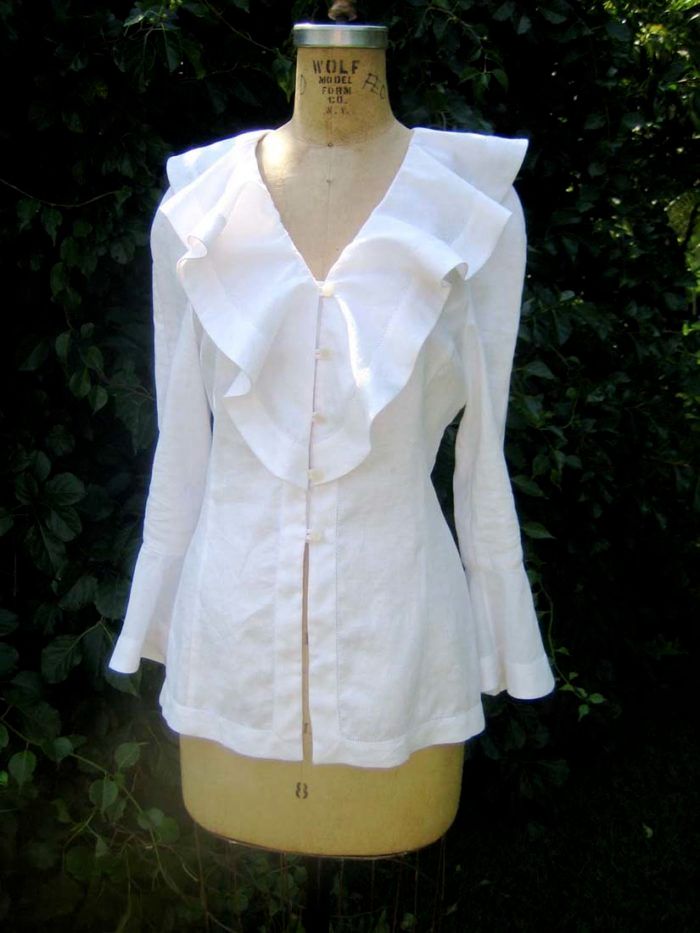 This is one of a series of blouses I designed when i was learning to do heirloom techniques. It is made from a very tightly woven linen that is more opaque than some.
One technique i had wanted to use was a madeira border with a pinstitched edge. I like seeing the combination of two different fabrics for that so I combined it with a very lightweight tightly woven cotton that I had treasured for years. In order to make it obvious that they were intended to be together I tinted both so that they are the palest pink imaginable.
The blouse has a circular flounce at the neck and a bell sleeve which is modified circle ( cone shape). The body of the blouse is linen and the collar and cuffs are cut of the cotton and trimmed with a 1 1/4 inch band of linen.
The linen bands were cut to match the pieces they'd trim with 1/4 inch seam allowances on each side. I used a technique I had learned through Martha Pullen & Co. Wash away thread is used to sew the right sides of the bands together. After carefully turning them so that the curves are nice and smooth they get pressed with steam and spray starch until the thread dissolves. At that point the two pieces can be pulled apart leaving a nicely turned under curved edge.
Those bands got sewn to the blouse as one would sew a facing … but with the facing on the outside. After clipping that seam and turning the band to the right side it is sewn in place with a wing needle and a pinstitch.
The blouse has bell sleeves with an inverted pleat and are joined to the blouse on a curved seam. The blouse closes with bias loops sewn into the left front, the buttons are sewn to a small placket inserted into the center front seam on the right side.
The entire outer edge of the blouse has a 1 1/4 band attached with a pinstitch.
Like my other heirloom garments this can be worn as a special occasion piece or with casual clothes. The fact that it is linen gives it a casually wrinkled look, something that I think makes it imminently more wearable.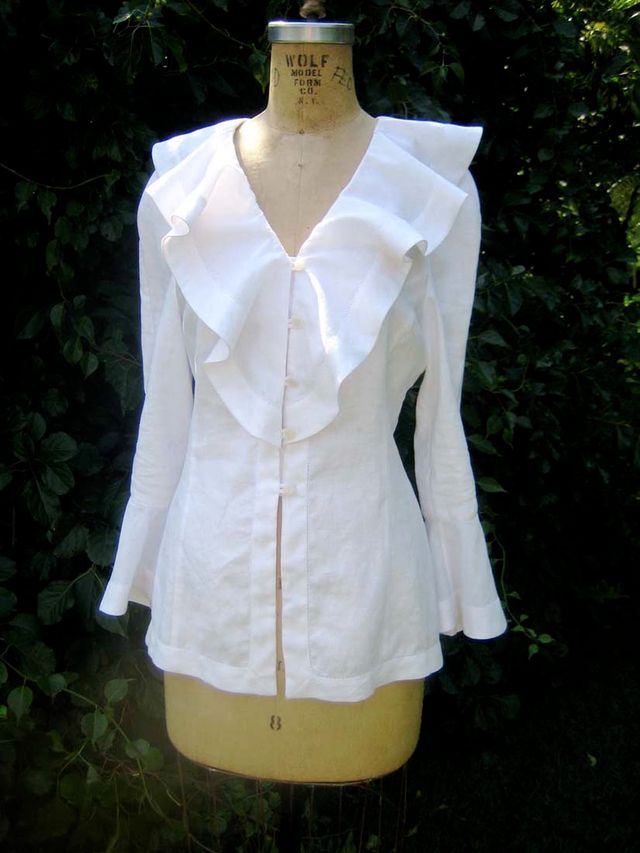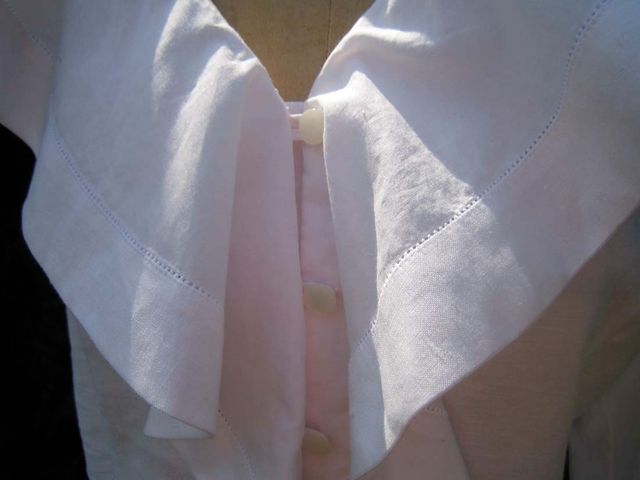 closeup center front, pinstitching along madeira borders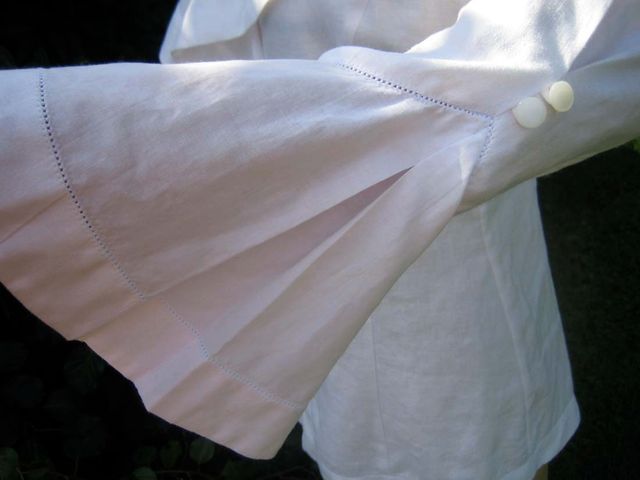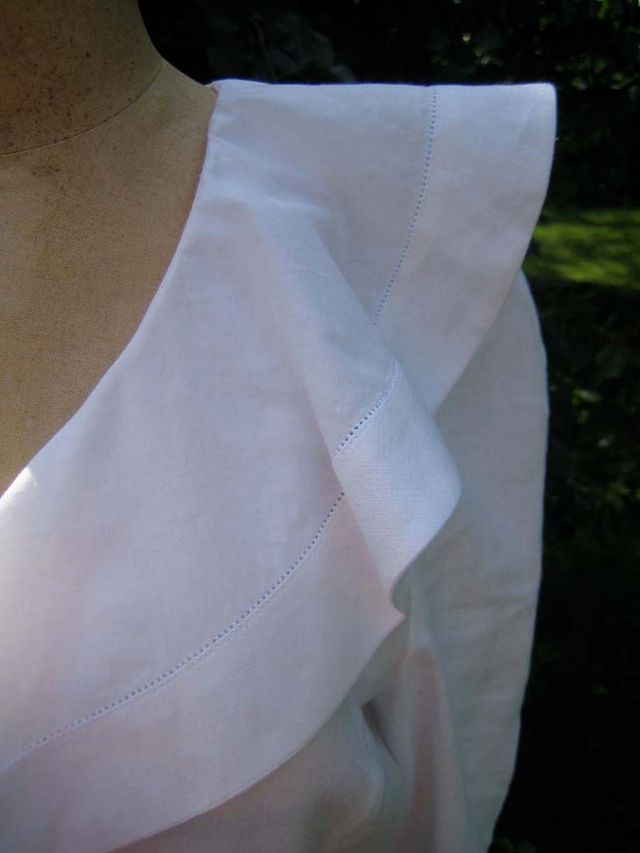 close up of band and pinstitching