I made this dress from scraps of fabric in my stock. The lighter green fabric is 100% linen and the slightly darker green fabric is 50/50 cotton/linen. I had a lot of modular pieces so I sewed them together, using some quilting type methods. For the bottom, I pleated the fabric to create a ruffle. I left a slit on the right side, and the fabric is also asymmetrical because of the scrap pieces of fabric I used. This is my own pattern. I basically just made it by draping fabric onto a dress form. The belt is my own (store bought).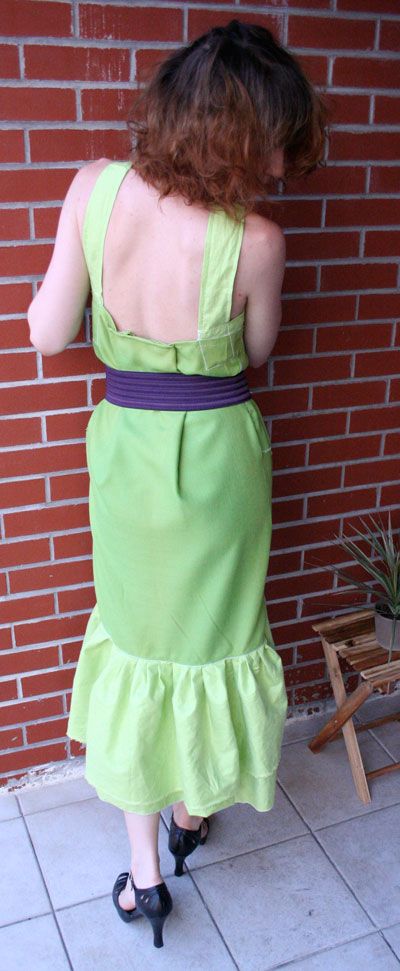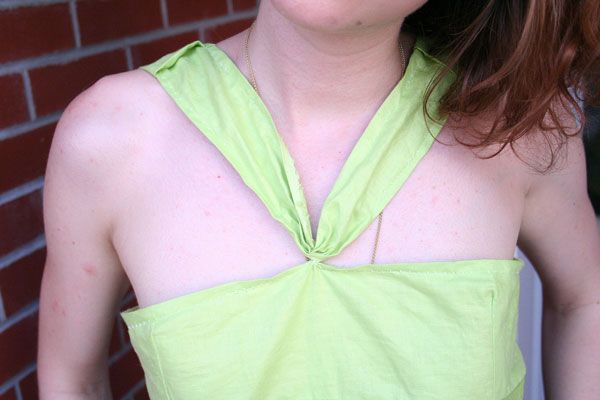 This is a detail of the neckline. I gathered the fabric together and attached it to the body of the garment for the straps.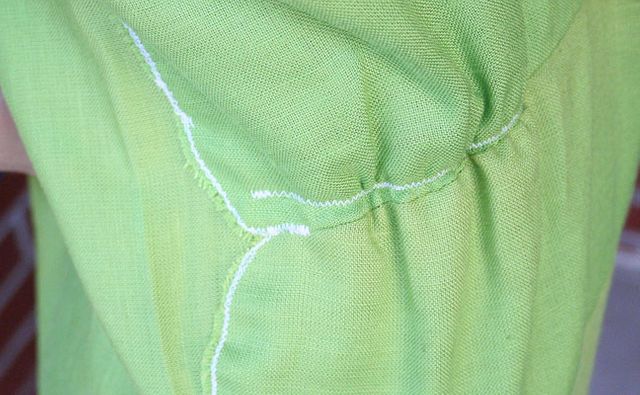 This is a detail of the stitching near the waist. I removed the belt for the picture. I used a zigzag stitch to connect the front and back panels. To create the ruching effect I sewed the fabric onto a piece of elastic, which is on both sides in the front.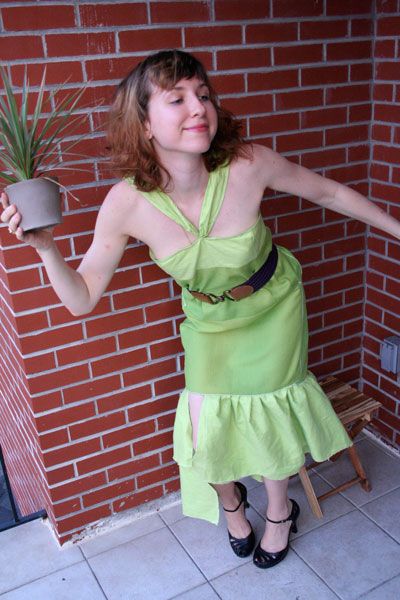 View of the dress in action.