Ruffled Frill in Red and Orange.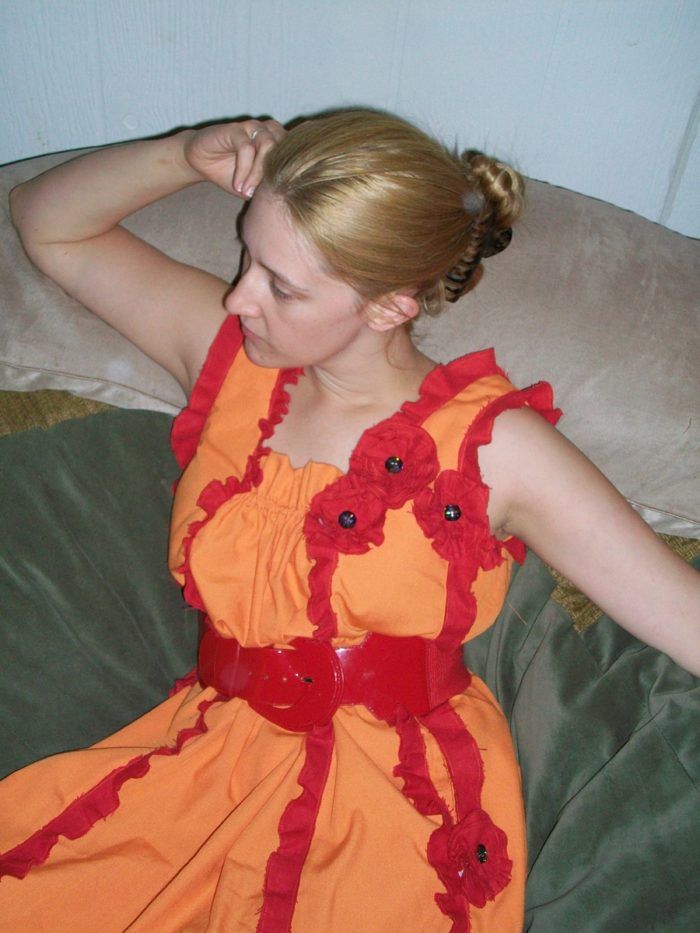 I used red and orange linen as the fabrics in the Dress. all the ruffles and flowers were made by taking a circle of fabric with about 8 inch diameter and cutting the spiral strips out of the circle, thus no gathering was done to create the ruffles. ruffles were sewn about 1/8 from the edges of the arm and neck line, and along the seams. Left over strips were gathered and sewn on stabilizer in a spiral manner to make the flowers. Glass buttons were placed in the center of each flower. no ruffle strips were spliced, they were all overlapped in order to add just the right amount of extra frill. I was excited to create this garment because I have never sewn with linen before this.
The double ruffles around the pockets created a wonderful accent that surprised me. I think Ill definitely sew with linen again in the future.
To cut the circles I used Olfa's Rotary Circle cutter, sewed the inner and outer edges of the strips i would cut and then cut between the sewn lines. This created spiral strips with all finished edges. I used Martelli's pivot rotary cuttign table to cut between the seems in circles (turning as i cut). This method created really fast ruffles and flowers.
The edges under the ruffles are completely finished, but the theme of the garment was the relaxed edges of the ruffles, which add a calming sense of ragged fringe!
Pattern used was McCall's 5655.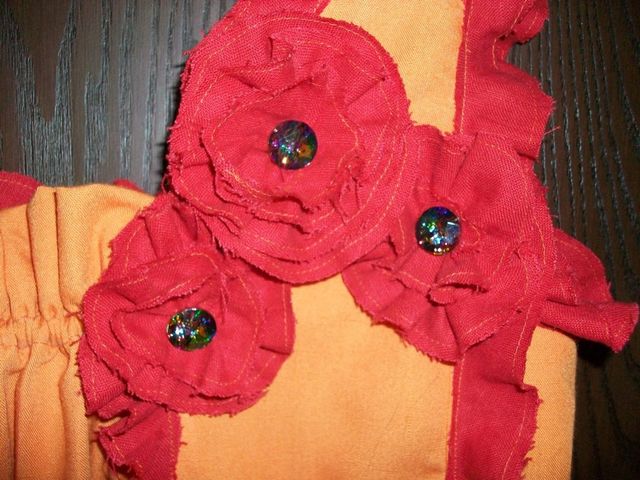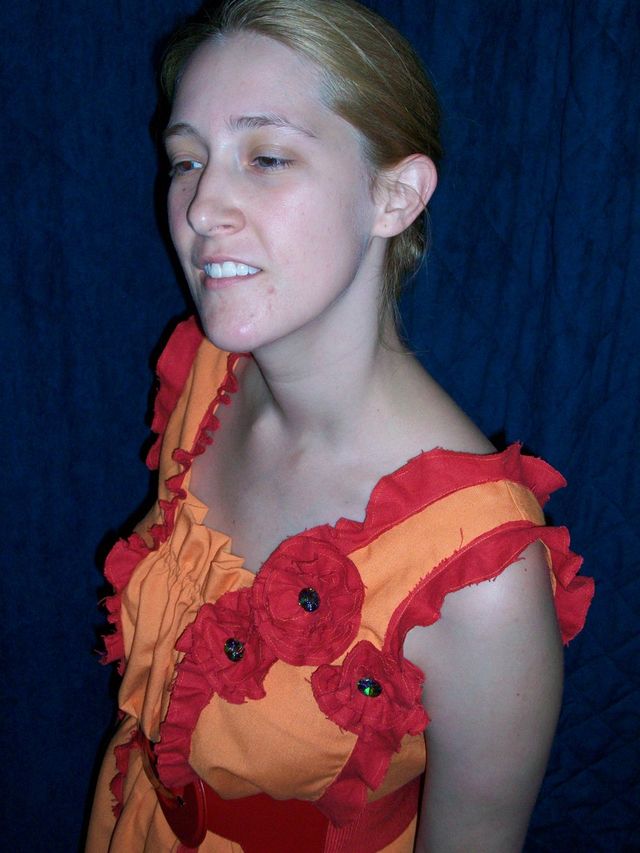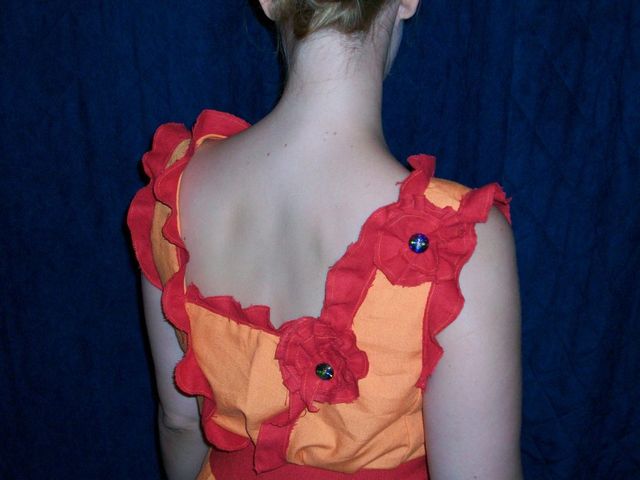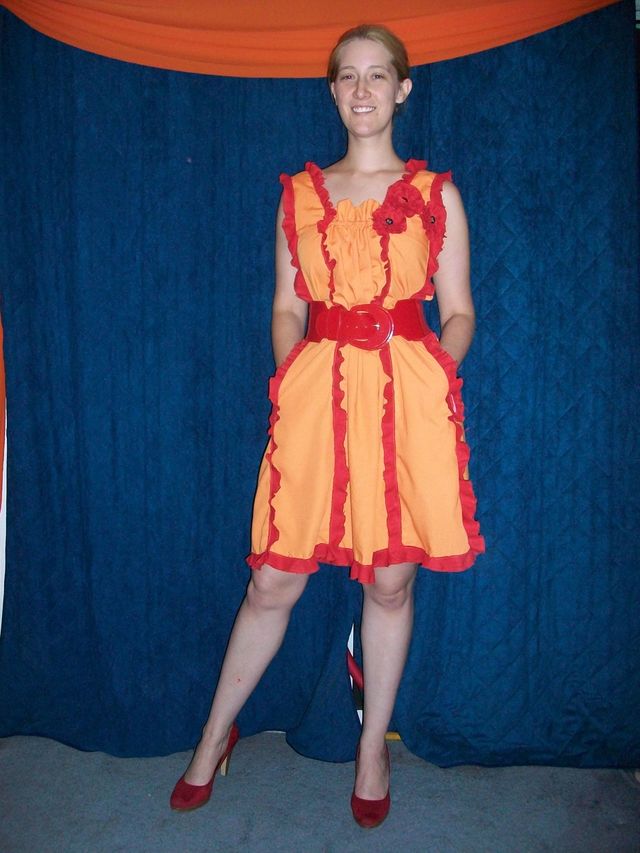 full front of dress with hands in pockets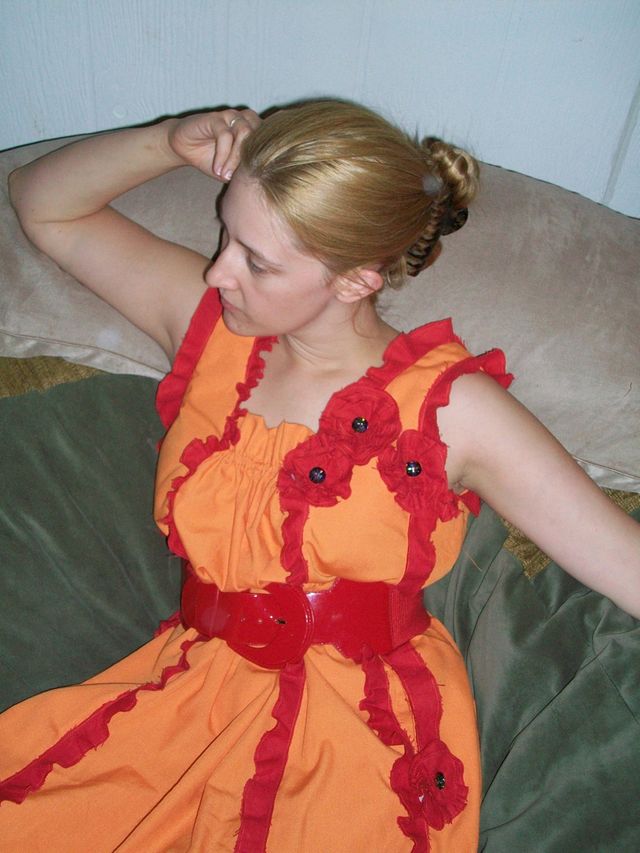 Dress side and left pocket detail