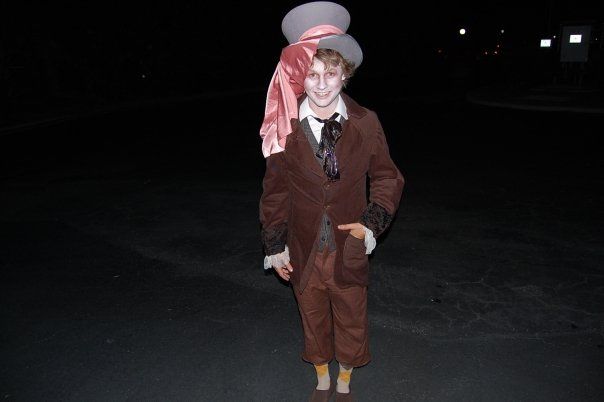 I made this Mad hatter costume for a friend of mine, Brian Brady(in the pictures). I made the entire costume from my own pattern I made.
I made the long, coat out of cordoroy. The cuffs are made of black lace and white lace is coming out of them. I used mix match buttons on the cuffs, like johnny does is his picture. There is also one large patch pocket on the side.
I made the pedal pushers he is wearing in the pictures also. The pants have a fly front zipper, button, belt loops, side pockets, and back patch pockets.
And I made the colorful bow, which is black with rainbow stars.