Scandalous 1920 French Evening Frock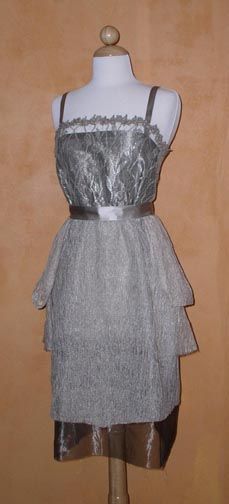 I cut this frock from metal/silk lurex crinkle organza and metallic organza in tones of ivory and silver to match a precious bit of 1920's vintage metal lace I had in my stash for years!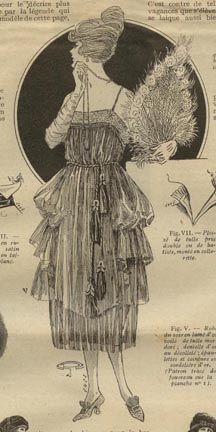 In 2007, I drafted the pieces for this evening frock fom the January 3, 1920 issue of the French fashion publication 'La Mode Pratique'.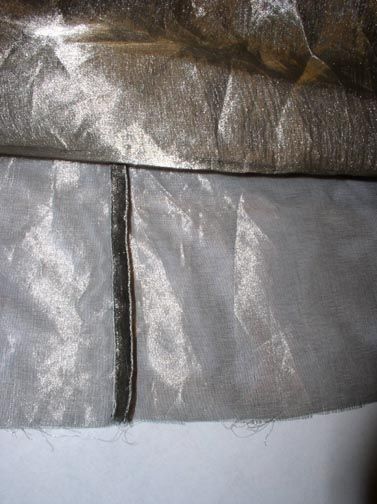 Due to the fact that I did not line the under-skirt, I finished it with French seams.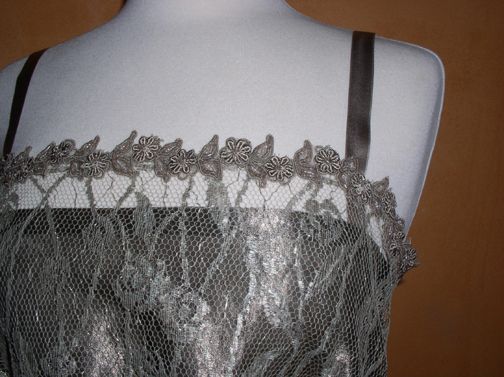 The bodice is cut from 1920's metal lace. It is interlined with a bisque shade of silk organza in the back to lend some stability yet, maintain transparency.
Here you see the metal lace overlay the self-lined bodice front of silk/metal organza.
I finished the top of the bodice with new beaded trim in taupe shades.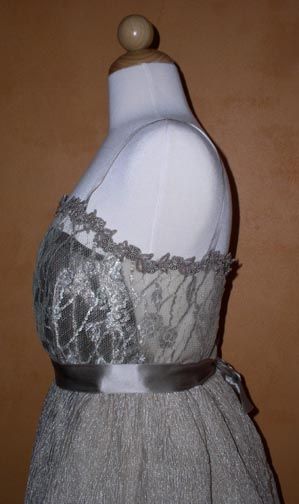 The frock has a transparent back (bodice) which is a first for its time and was considered quite scandalous! This design is an interesting transition from Edwardian modesty to the unprecedented low decolletage and short skirt hems of the roaring '20's!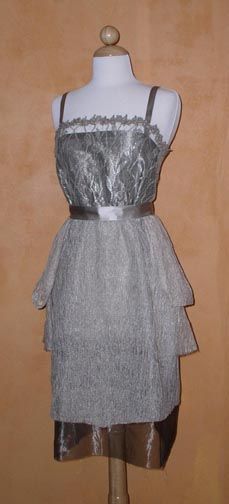 This was my first work in metal/silk blend organzas.