Strapless dupioni party dress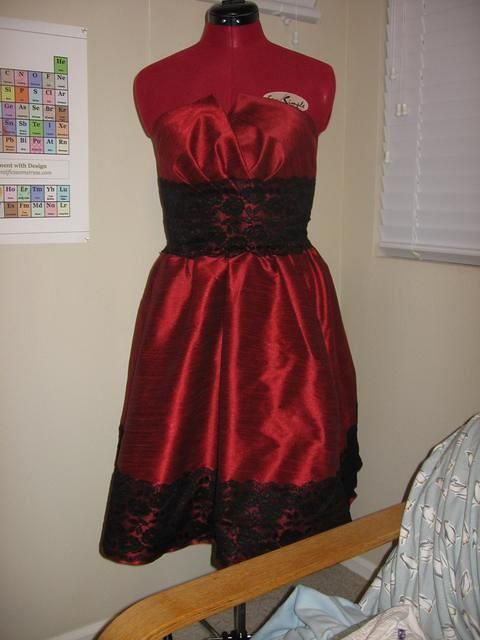 I made this dress to wear to wedding soon. It's made with polyester Dupioni in wine, invisible zipper in the back, fully lined, boning in the bodice, and 6″ wide strech lace around the waist and hem of dress.
I started out with a toile of the pattern, and took it in a significant amount in the bodice. When I was statisfied with the fit, I deconstructed the toile and used it as my pattern pieces.
The "over-bodice" are two pleated shapes, that I added some bridal quality interfacing to. The fabric is stiff enough to stand up on it's own, but the interfacing gave it some extra body to keep it held up, so it does not flop over. (If I were using a lighter-weight fabric, interfacing would be a must).
The skirt is gathered to the bodice at the waist, and I used invisible elastic to do the gathering for me. And the stretch lace worked out really well, since the bottom of the skirt is rounded, so I could stretch the lace to form to the direction I wanted it to go.
This garment was sewn completely on a Baby Lock Grace.
My whole experience creating this garment was blogged here: http://missyjanecke.com/?tag=mccalls-5382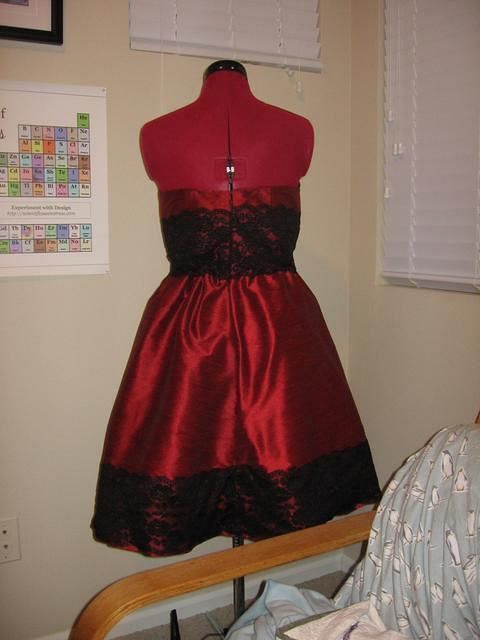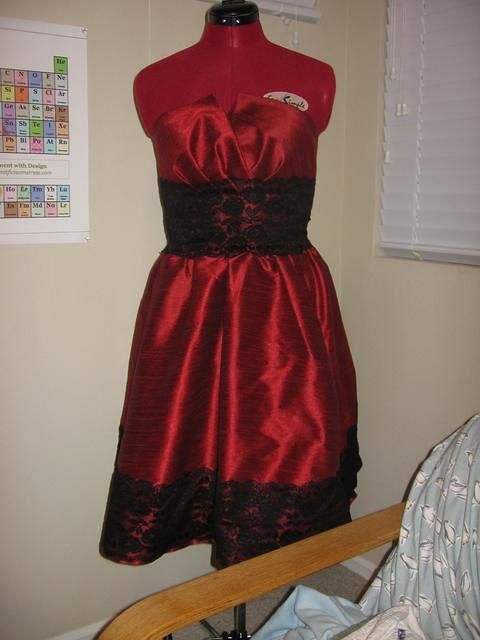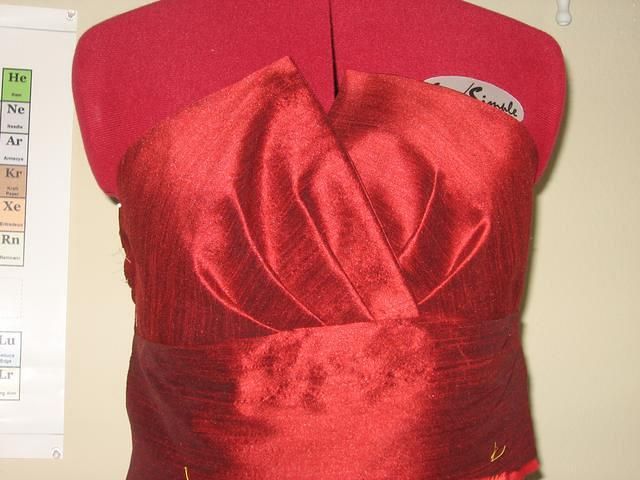 Close up of bodice while still constructing.