String-pieced Scrappy Purse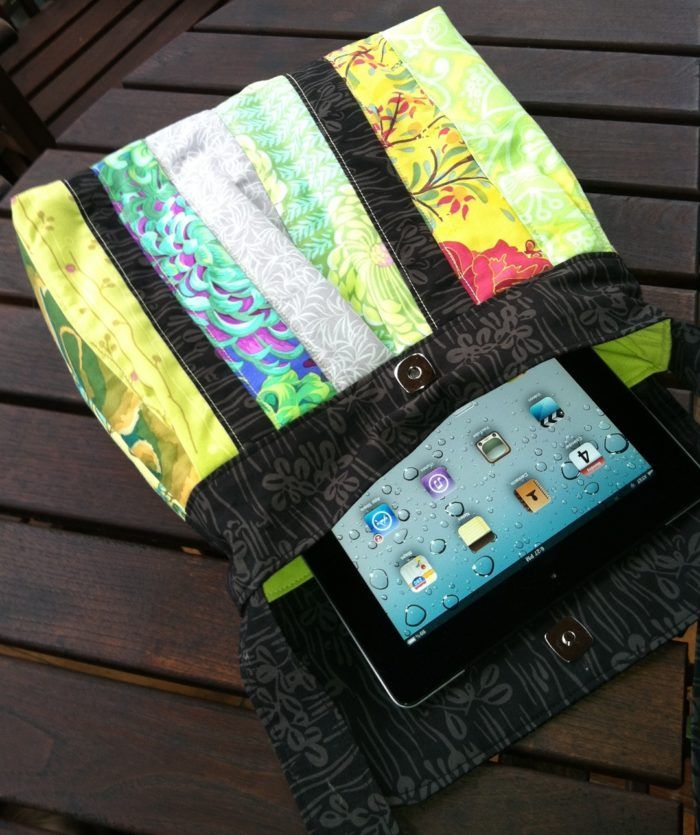 Scraps are the best thing about sewing for me – the fabric store I go to has a wonderful barrel that I go dig around in whenever I need some fresh ideas! This project is a good example of that principle in action. I had just run up a new ballet bag for my daughter Nora and found the pattern really simple and thought it would adapt well to a string piecing technique. So I pulled out a collection of thin strips that I had been saving up from my visits to the barrel, pulled a bunch of chartreusy greens from the pile (not a color I quilt with a lot for some reason, although it's one of my favorites) and interspersed them with a tone on tone black that I had a  few biggish pieces of. I sewed the strips together, quilted up two 13″ x 13″ squares with batting, and then proceeded with the rest of the pattern (Simplicity 2168). I also used a leftover bit of solid for the lining and some extra squares for the interior pockets, so except for the interfacing this was an entirely scrap-driven project!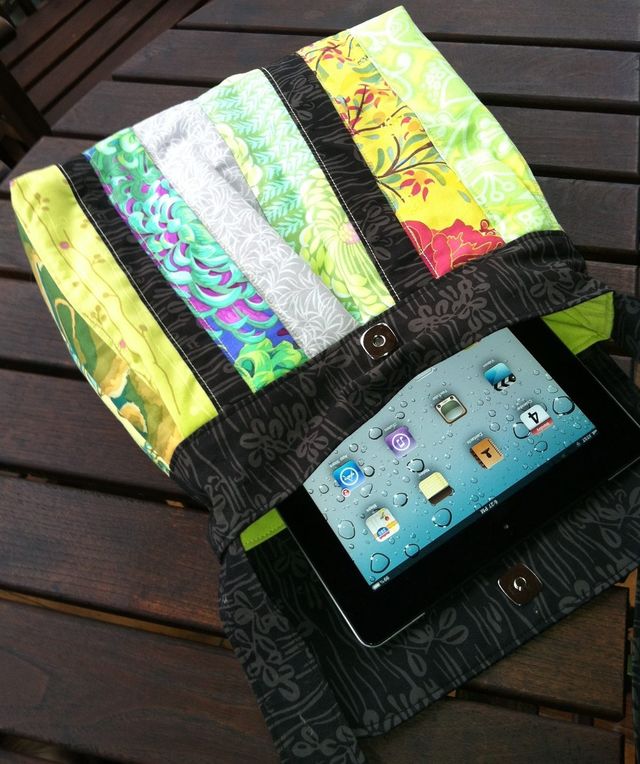 This purse has enough room for an iPad and interior pockets for my cell phone, glasses, etc.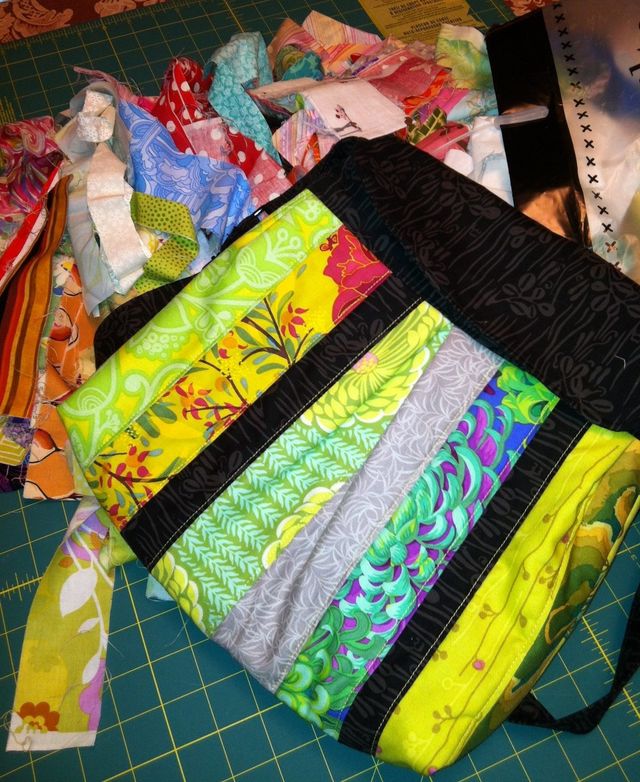 The finished purse and the scrap stash that made it possible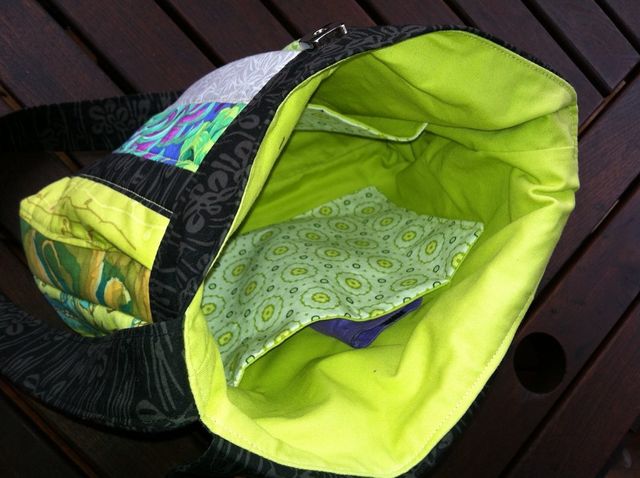 Interior view - large pocket and pocket with pen slot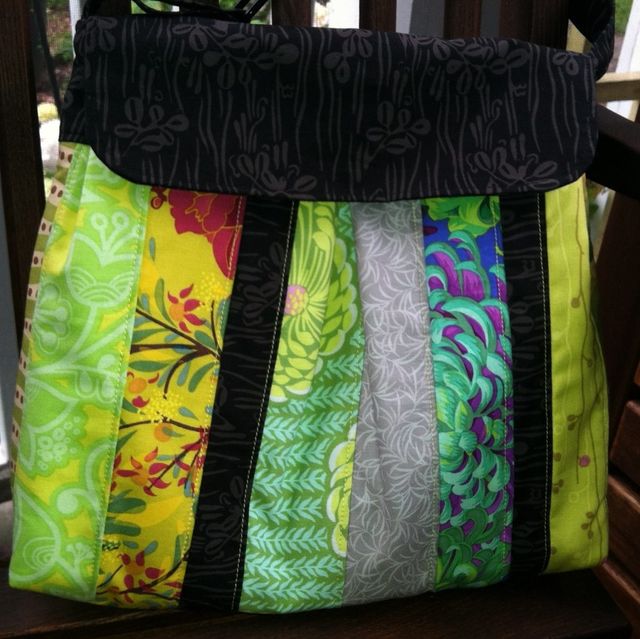 Close-up of the front of the purse, flap closed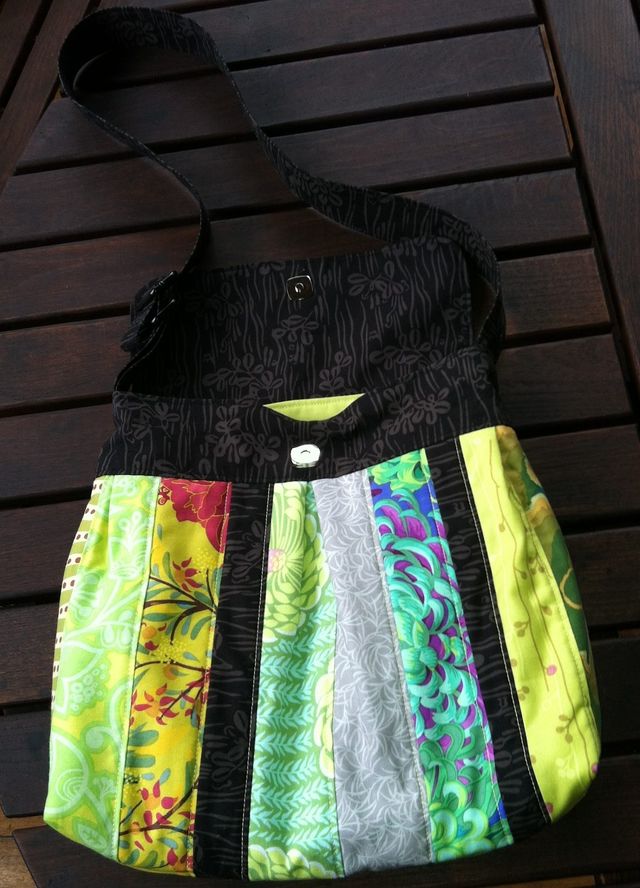 A magnetic clasp keeps the flap closed. The strap adjusts as necessary.