Catwoman & The Penguin Costumes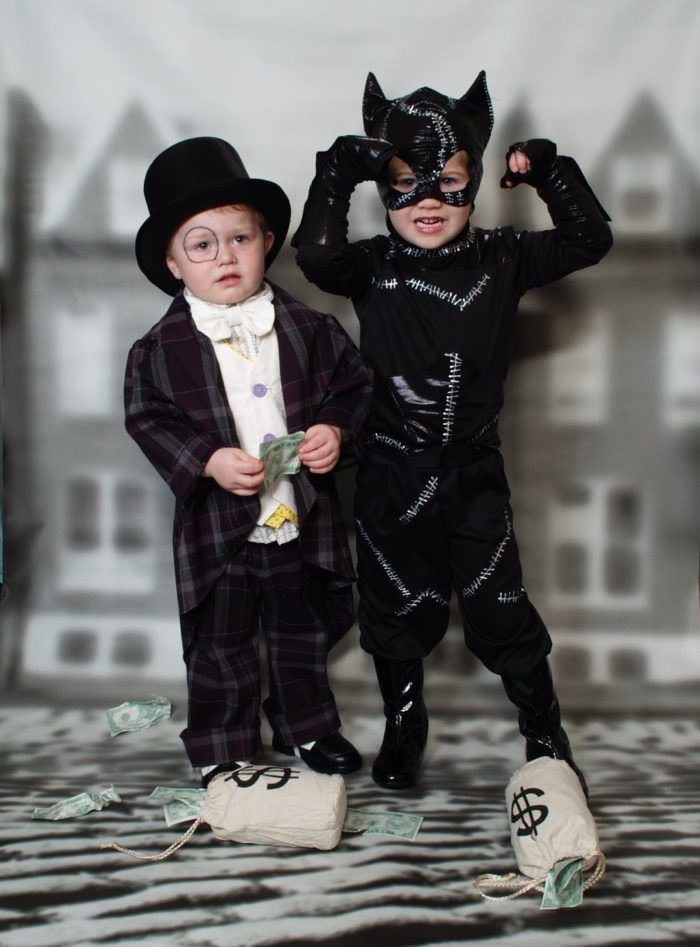 My daughter wanted to be Catwoman, but not just any Catwoman…Michelle Pfeiffer Catwoman. Do you know how hard it is to find an out of print Butterick pattern 6378? Very hard! I actually found one on ebay that was used but had all the pieces I needed.
Since my daughter is so small and petite, I would have to do a lot of adjustments on the sizing. After completing it, I wondered how to get the "stitching" look on the costume. I used fabric paint and referred to pictures on the internet of Michelle Pfeiffer's costume and tried to make the stitching at the same locations. I think I did a pretty good job! Anyway, it worked out perfectly and couldn't be happier with the outcome!
Now my son, in keeping with the whole "Batman, Gotham City" theme, I decided to create The Penguin costume for him. His, there was no pattern for, so I had to get patterns at various places to create each piece of the costume, down to the spats for his shoes! The vest pattern I got
HERE
, the jacket pattern I got from
HERE
and it was McCall's pattern 2211, the pants pattern I found free
HERE
. The bowtie pattern I found
HERE
, and the spats shoe pattern, I found
HERE
and since this pattern was for an adult, I had to downsize the pattern and print it out. All in all it came out wonderfully and am very happy with the results!