2014 Fall Fashion Challenge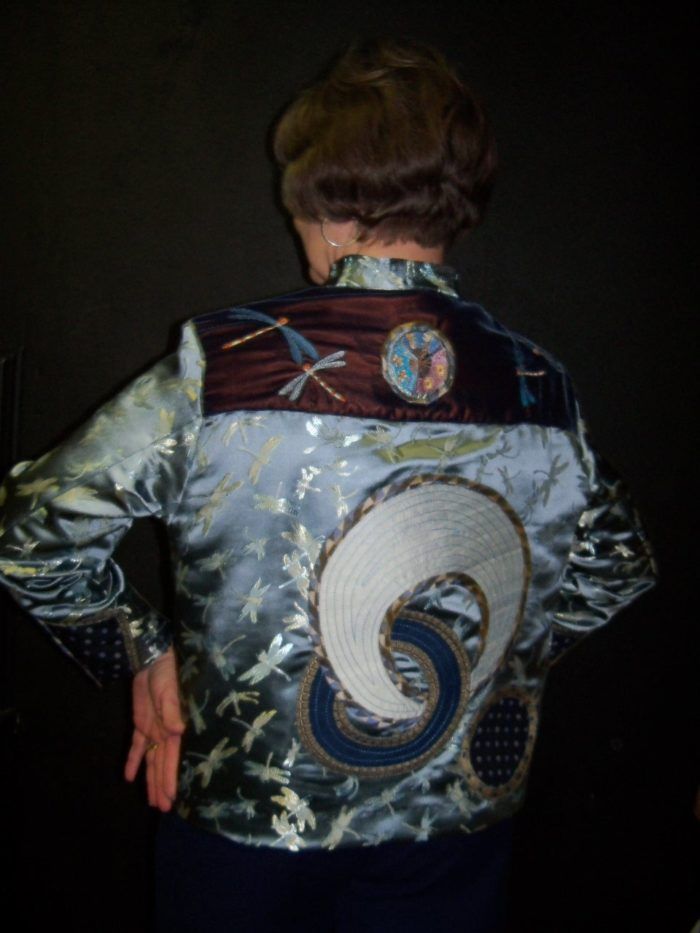 The designer Koos van den Akker was the inspirations for my "Koos Meets East" jacket. He uses collages bordered with colorful bias and multiple fabrics to create unique garments.
I started with an Oriental themed dragonfly brocade and added silk appliques of dupioni and  silk men's tie; the bias trim was cut from a textured silk tie fabric. Machine stitching in the appliques added another dimension. The back yoke, front panels and sleeve appliques are of navy velvet woven with a copper thread that I purchased in a Mardi Gras costumers shop in New Orleans.  I used an oriental motif and dragonfly machine embroidery on the yoke and did embossing with a  dragonfly stamp on the front and sleeves. The jacket pattern is  "By Popular Demand" from Louise Cuttting's collection.