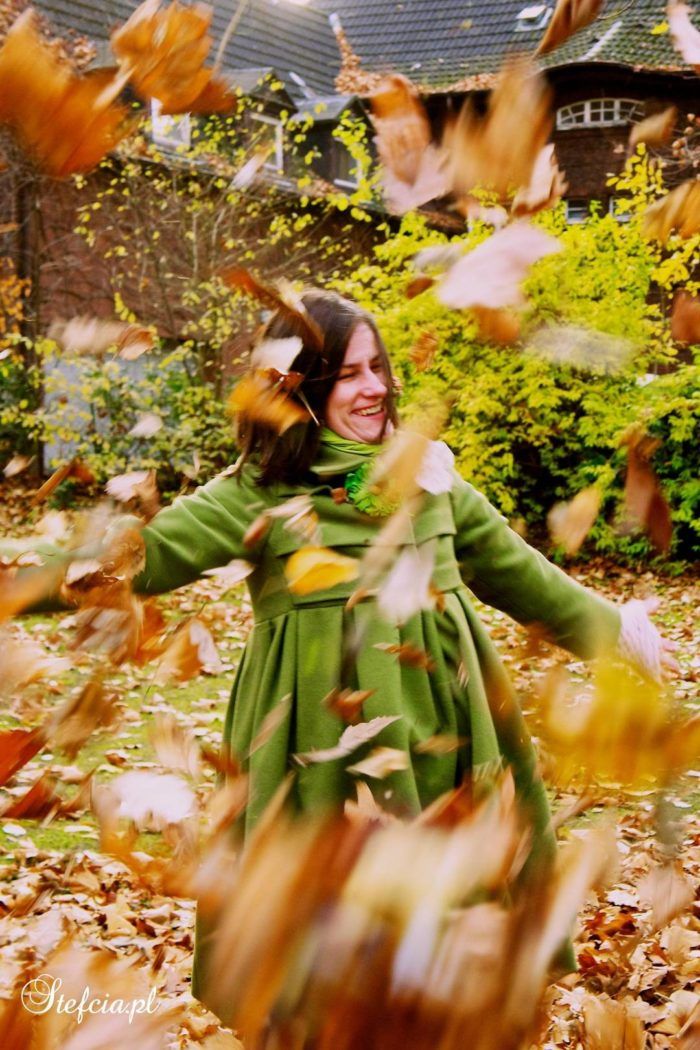 As a base I used a coat from the 90's, a classic form. I cut the pattern from the waist. The top of the jacket I cut open in several places, and extended the model to create a new form.
I extended the collar for the better protection and to serve as a scarf.
The bottom of the jacket I made using a long rectangle, arranging properly the pleats and hiding the pockets in one of them. The effect of fluffiness at the bottom I achieved by sewing it in the bubble skirt style.
The jacket is buttoned up with snaps.