Semi-Formal One of A Kind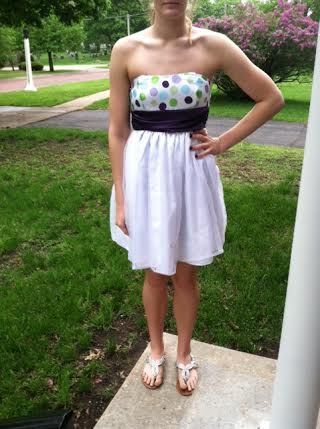 I enjoy sewing but find I am most productive when there is a need and a deadline!  My daughters are tall, hence, presenting the need. And two weeks until the dance, well, the deadline! This is a McCall's pattern where I used satin; white and purple, chiffon; white and polka dotted, and purple tulle; not seen. I added length to the skirt and both mom and daughter were happy.  There was sure to be no other dress like it at the dance!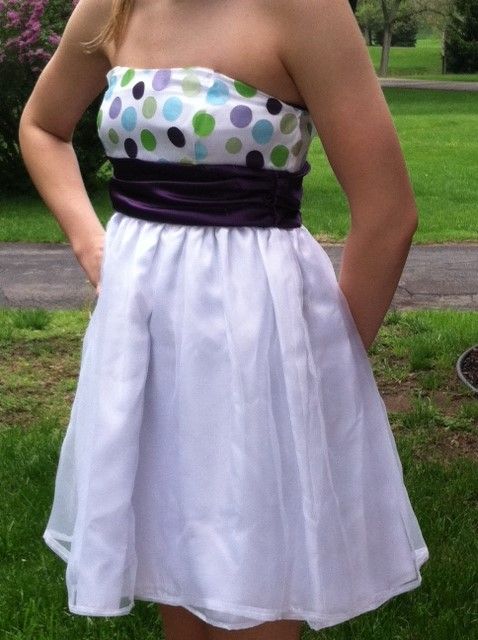 Above the waist, the dotted chiffon covers white satin.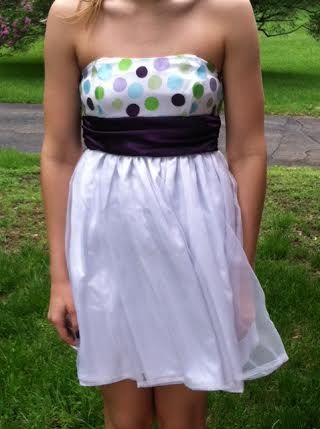 All fabrics were selected by my daughter.  Nice touch with the purple satin at the waist!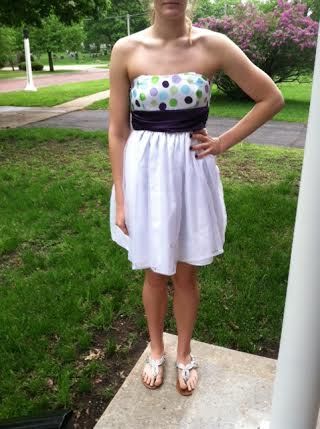 My tall daughters can't really shop for short formals - anywhere! Adding length to the pattern keeps it fashionable AND mom & dad approved!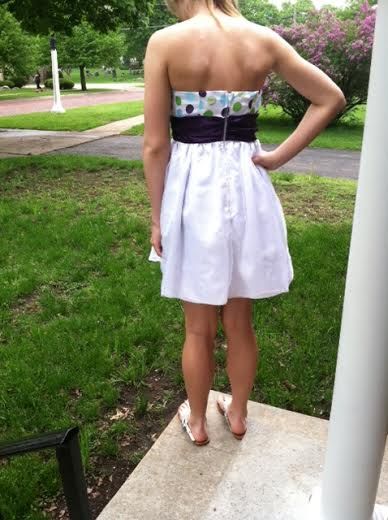 To her surprise, I CAN put in a zipper!