Vera Wang inspired spring-time wedding dress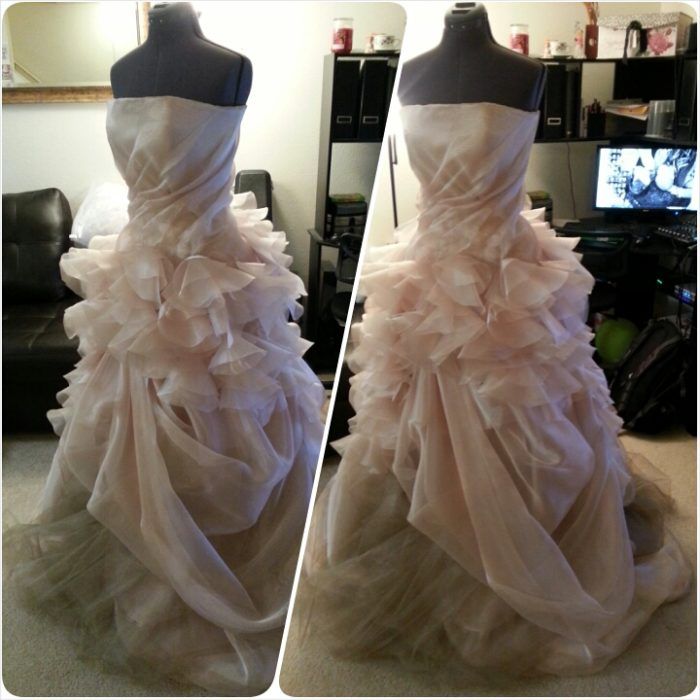 I made my wedding dress!
I'm getting married May 31st (less than 2 weeks away!) and for our spring wedding I wanted a wedding dress, soft & flowy and beautiful. I found my dream dress, the Hayley by Vera Wang, but it was way out of my budget, so I decided to make my own version!
I used Simplicity 5006 pattern for the corset top because I wanted the bodice to lace up in the back. Made out of a champagne colored satin, then draped champagne colored organza over it and hand stitched it. The eyelets used in the back were silver, so I hand stitched a nude thread around them to blend better.
For the remainder of the dress I draped it myself, just adjusting as I went until I got the look I wanted. I used a champagne colored organza for the majority of the dress, it is all lined in satin, and a latte colored tulle is worked through the bottom for different texture. Honestly the pictures don't do it justice, the colors mix so well together, I love it. The petaling detail, as I like to call it, was done by cutting 10-12 inch squares of organze, pinching the center of the circles and letting them hang makes the petals that are all over the dress giving it that soft flowy movement. Each petal is hand stitched individually, and the draping is all hand stitched in place.
I am very proud of my wedding dress, since it is the second dress I've ever made! I've been sewing for less than 1 year, since I inherited my late grandma's 1950's Elna Plana Supermatic and I'm already in love with sewing, designing & can't wait to create more! Winning this contest would be an awesome opportunity and such a blessing. Not to mention an awesome wedding present! 🙂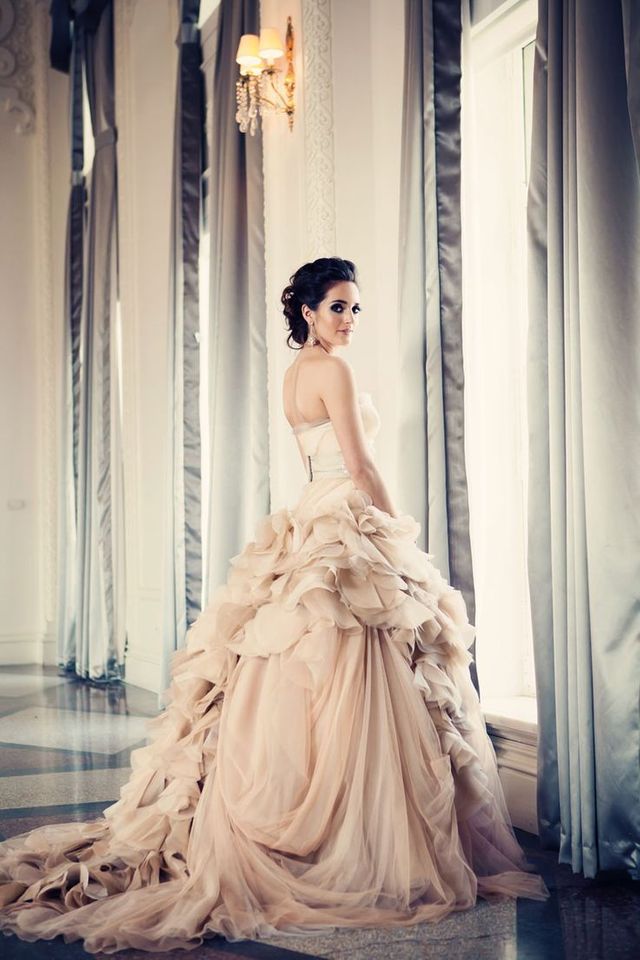 Inspiration: Hayley by Vera Wang
(not my picture)
My version of Hayley by Vera Wang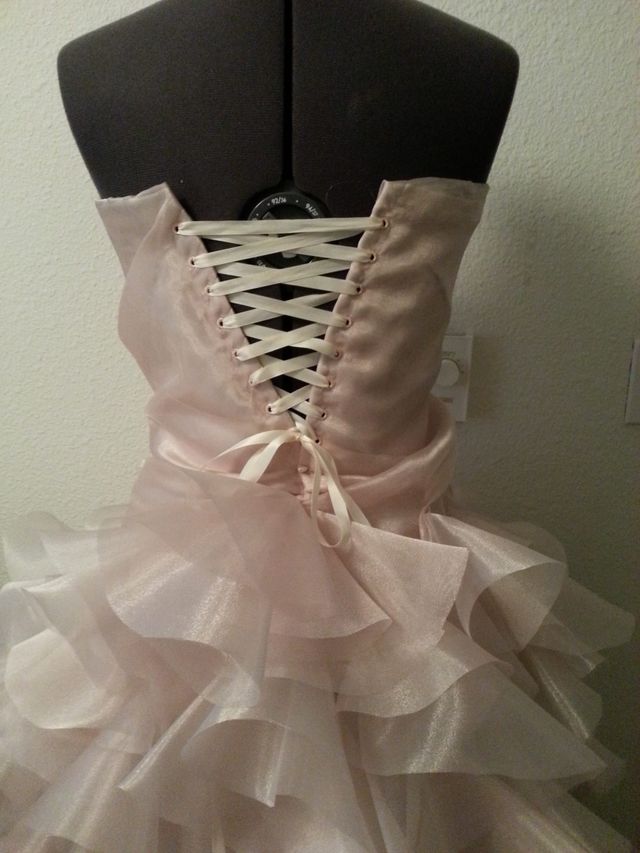 Back detail of corset bodice