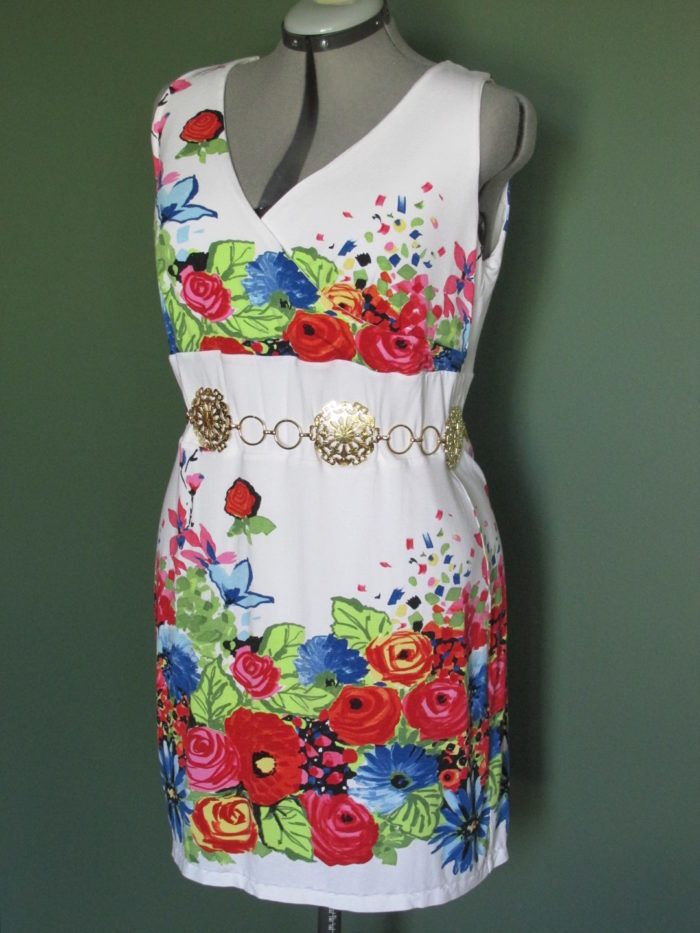 I had this fabric in my stash for awhile. When I had to design and make a ladies garment for my apparel design class, I knew this was the opportunity to design something special specifically for this fabric.  The fabic was a border print in a poly-cotton knit.  The fabric was too sheer to be used alone, so I purchased a bamboo fabric in a similar weight which I used to fully line the dress. I placed the pattern pieces carefully to use the border print to it's maximum advantage.  The belt is purchased.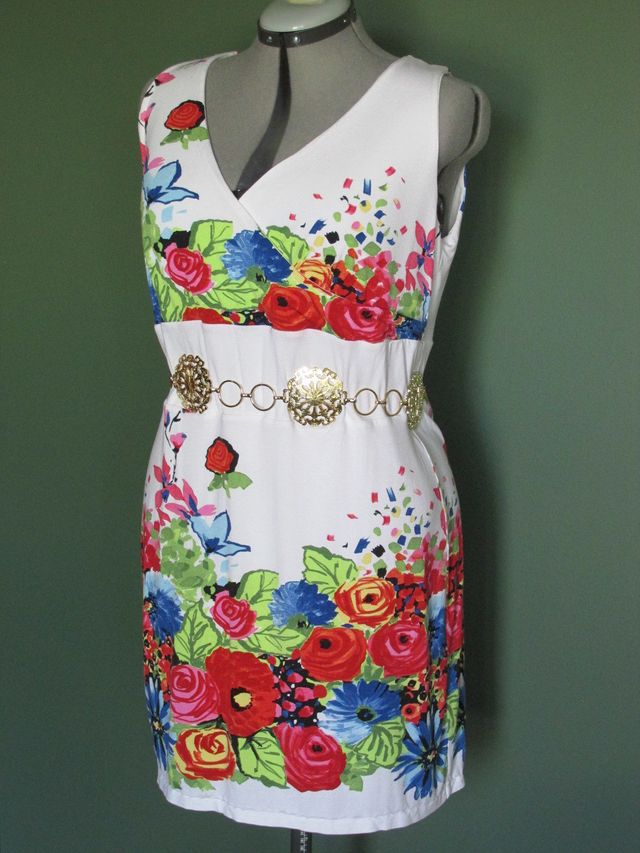 Flower print dress, front.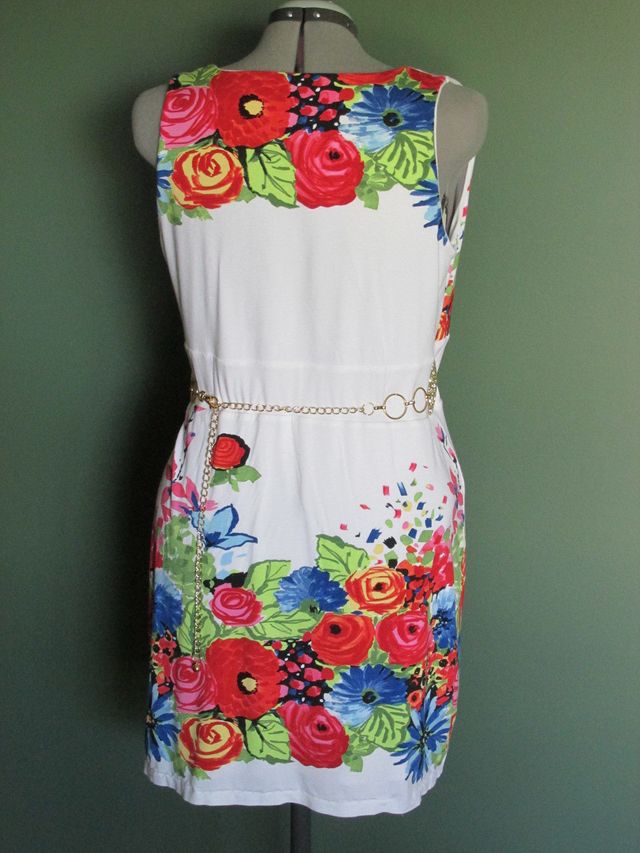 Flower print dress, back.