My Tips for Sewing for Curves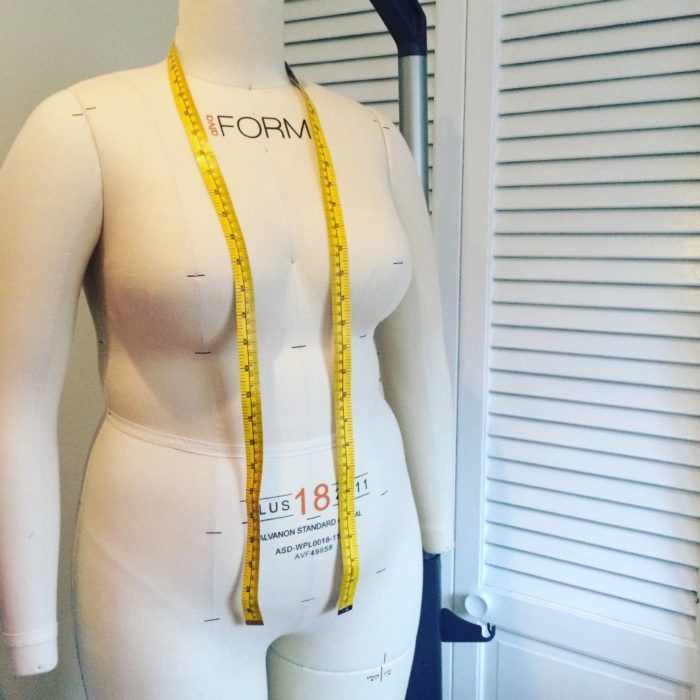 The struggle of curvy women to find clothes that are not only the appropriate size, but also the right fit is nearly impossible, and when we do find it, it's usually very expensive and hard to come by. That is why I love sewing my own clothes, and I've picked up quite a few tricks along the way, so let me share them with you:
Tip 1: Know your exact measurements
There are three main parts of your body that you should know the exact measurements of the bust, measured at the widest part of your chest, your waist, measured at the smallest part of your stomach area, and your hips, which are the measurement around the widest part of your bottom. For specific projects, you might need to know some extra measurements, but these are the ones that are most useful. If you are making a piece where you can freely choose the length or width of an item, try using another piece as a reference for what looks good on your body and what you like wearing. When measuring, make sure you are getting the exact measures – taking a few inches from the number will only yield ill-fitting clothes, so make sure you get correct and honest measures. After all – it's just numbers!
Tip 2: Know your body shape
I've been told so many times that shift dresses were the way to go for me, because they hid the visible stomach outline that I have, but after the first time I tried taking one of them in at the waist and making it into a skater dress, my eyes were opened. I started exploring more options for hourglass-shaped bodies, and I found what works well. I had a lot of shirts that simply sat at the back of my wardrobe because I didn't like the way they figure-hugged my body, but after sewing on a peplum piece on one of them, it became my new favorite thing.
Tip 3: Choose the right fabric
In sewing, the fabric is everything. The way a fabric falls or moves will determine the type of garment that you will have. For most of the pieces I make that have a looser fit, like skirts, tops or dresses, I like to use a heavy jersey, because it falls straight down, meaning it doesn't give you any extra volume, but when you move, it flows beautifully with your body. For figure-hugging styles, I make sure that the fabric is breathable and that it doesn't have a shine to it because a shiny fabric will show every lump and bump when it reflects the light.
Tip 4: Recreate the clothes you love
There have been so many times when I've bought clothes that fit me perfectly in one area, but completely fail in another department. That is when you can let all of your designer creativity shine. I love buying pieces I like and then making them my own. Whether that means attaching sleeves to them or tracing the pattern of the top of my favorite dress as part of the pattern for a dress I'm making for myself, I love to let the clothes I like inspire me to make something that will be the ultimate piece. Try buying trendy plus size fashion pieces from companies that specialize in plus size or curvy clothes, and study their design. High-quality pieces like those are a great way to learn about curvy fits, stitches, and materials, and I've learned too many things that I can apply in my other designs.
There is a big gap in the fashion industry for curvy ladies, and even though we have and are thankful for the devoted stores that give us the pieces we need, the industry as a whole has ways to go. Until then, it's important to learn the trick on how you can create and modify your clothes to make you feel comfortable and confident while wearing them.