Sewing Lingerie that Fits: Fitting and Creating Patterns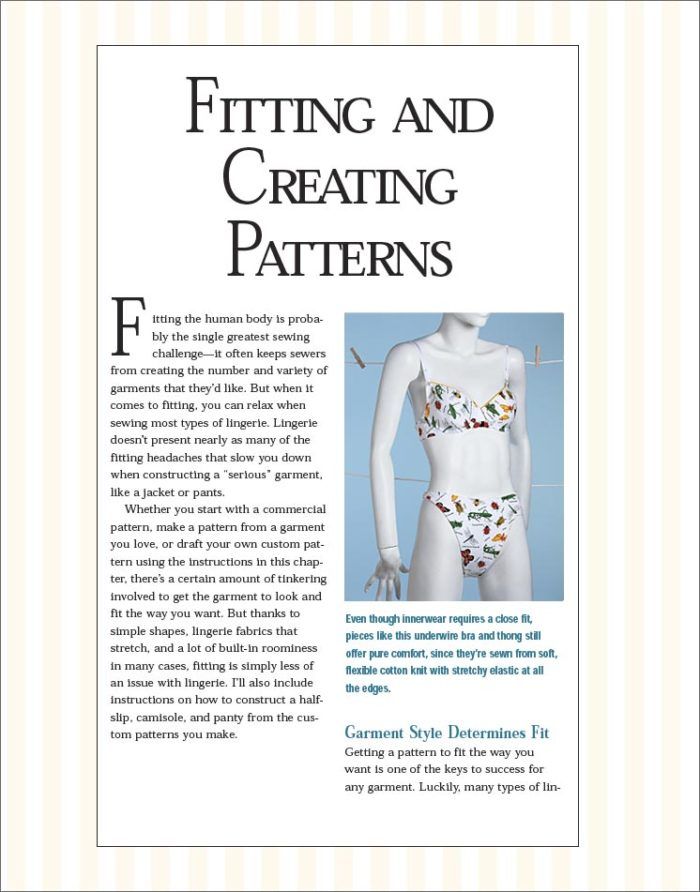 by Karen Morris
from Sewing Lingerie that Fits, pp. 60-72

Everybody wears lingerie. This broad category includes the first clothes we put on everyday and the last things we wear at night. These are probably the hardest-working and most frequently washed and worn garments in our entire wardrobes. And what we wear matters. We know just what we like and what we don't, and we're willing to try on, dig, and search to find just the right garments.
But if you can buy lingerie for $1.99, why bother sewing it? In Sewing Lingerie that Fits, author Karen Morris encourages sewers to approach a whole new level of quality with the goal of creating beautiful and functional lingerie in the colors and fabrics they want, in their perfect sizes. In this excerpt, you'll find out how to fit and create patterns, whether you're copying a favorite garment, modifying a commercial pattern, or drafting your own custom pattern.
Karen Morris, a contributing editor of Threads magazine, works as a freelance writer and designer. While an associate editor of Threads, she fell in love with sewing lingerie and edited numerous articles on the subject. Karen has also designed her own line of hand-loomed knitwear.
Photos: Jack Deutsch; drawings: Christine Erickson